That's right! Codecamp Iaşi is back in business, with a second edition that will take place between 27-28 October. Because we know you love advanced technology, we're planning another Codecamp tech conference in Iaşi this fall.
Don't miss out on seeing renowned tech leaders debate the hottest IT topics during 2 days filled with excitement and relentless action.
Thumbs up to our amazing partners, who have supported us throughout our journey to make Codecamp the largest IT conference in Romania.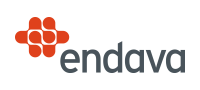 Endava is a privately-owned IT services company, with over 15 years of experience of working with some of the world's leading Finance, Insurance, Telecommunications, Media, Technology, and Retail companies. Through the Agile Transformation and Digital Evolution propositions, Endava is helping clients evolve and transform their businesses to meet the needs of today's and tomorrow's customers. Endava has over 3,500 employees located in offices in North America and Western Europe and delivery centres in Colombia, Macedonia, Moldova, Romania, Serbia and Bulgaria. Along with investing in long-term customer relationships, Endava recognised the importance of providing rewarding and challenging careers for people and, by doing so, has established itself as the employer of choice for the best and brightest engineers.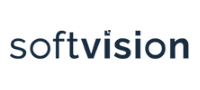 Established in 1998 in Cluj-Napoca, Softvision is now a big and global outsourcing company that provides great software product development services to their clients. Softvision expanded throughout Romania in Baia Mare, Bucuresti, Iasi and Timişoara. The company develops over 300 projects for over 100 clients from Europe and USA, in the following fields: software development, testing and quality assurance, mobile apps, UI/UX Design, support services and others.
Softvision is renowned for its Top 500 Fortune, Silicon Valley and Wall Street clients: Microsoft, Toshiba, Alcatel, Sharp, Swisscom, Sprint and others. In 2016, Softvision merged with well-renowned US-based Company SPI (Software Paradigms International), thus becoming an International Company with offices also in Canada, Australia, Brazil and India.
With the merger, Softvision gained new clients from the retail segment: Macy's, Saks Fifth Avenue, Bloomingdale's, Neiman Marcus, Lord&Taylor, Estee Lauder, Michael Kors. Softvision encourages their employees to work hard, play hard and to continuously learn through the Softvision University Program.
This was developed to offer full support to every individual in the company to reach the highest professional development level in accordance with their potential. Softvision University comprises 11 communities: .Net, Android, iOS, Web, DB, QA, Java, C/C++, DevOps, PM and Artificial Intelligence.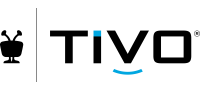 TiVo is the leader in the advanced television entertainment. Since its inception in 1999, TiVo has disrupted the television entertainment industry with innovative solutions that navigate the "content chaos" challenge of the market. At TiVo, they strive to give TV viewers the ultimate viewing experience. From the first DVR to the latest cloud-based, software-as-a-service solutions, TiVo's all-in-one approach to its products pushes the cutting edge of television entertainment technology both in and out of the home.
TiVo also caters to a diverse group of TV viewers through our long-standing partnerships with not only the top multi-system operators-both domestic and international-but also the leading over-the-top content providers. TiVo's revolutionary products have been awarded six Emmy Awards to date for game-changing contributions to the television entertainment industry. TiVo's global reach starts from its headquarters in San Jose, CA, extends to its nationwide offices in New York, NY, Boston, MA and Durham, NC, and travels overseas to TiVo's newest office in lasi, Romania.
KPMG operates as a global network of independent member firms offering audit, tax and advisory services; working closely with clients, helping them to mitigate risks and grasp opportunities. Member firms' clients include business corporations, governments and public sector agencies and not-for-profit organizations. They look to KPMG for a consistent standard of service based on high order professional capabilities, industry insight and local knowledge. KPMG member firms can be found in 152 countries. Collectively they employ more than 189,000 people across a range of disciplines.
Sustaining and enhancing the quality of this professional workforce is KPMG's primary objective. Wherever they operate they want their firms to be no less than the professional employers of choice. KPMG contributes to the effective functioning of international capital markets. They support reforms that strengthen the markets' credibility and their social responsibility. They believe that similar reform must extend to the professional realm.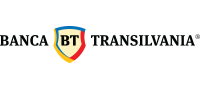 Banca Transilvania (BT) is second best bank in Romania. Its mission is to support entrepreneurs in their journey to develop successful businesses. Innovative services and pioneering products set Banca Transilvania (BT) aside from its competitors. The bank's history began in 1994, in Cluj-Napoca, upon the initiative of Cluj's best business people to create a brand that supports the entrepreneurial spirit. The success of the bank is sustained by some of Europe's stronger stakeholders, like Banca Europeana pentru Reconstructie si Dezvoltare si IFC – Divizia de investitii a Bancii Mondiale.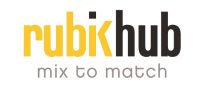 The HUB from Piatra Neamt is a consistent binder for the entrepreneurial ecosystem in the region. They dare to challenge those who are willing to join the community through initiative, transparency, courage and determination. Whether it's entrepreneurs in the making, professionals in the business area, companies eager to invest, starting or mature startups or simply connectors and facilitators, each one and all together are the essential part of the HUB's mission and contribute significantly to its story.
The HUB aims to increase the entrepreneurial environment and support it for a long term, but for that they need reliable players to join and act accordingly. In that sense, they are addressing companies that are open to an honest dialogue and focused on the real needs of entrepreneurial dynamics within the region, and such companies have already joined the HUB. They want to generate the energy and the creative spirit that excite and support people in their entrepreneurial challenges.
All these goals will be materialised through a series of programs, events and services that will serve the entire regional entrepreneurial community, activities that have already been tested and validated with the target group.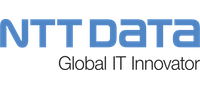 NTT DATA Romania provides development assistance and expert advice for customers across various industries, IT service providers, system integrators and software companies. The services offered cover the entire software development and management lifecycle. Currently the company serves over 300 clients in multiple countries, including Romania, Germany, Austria, Switzerland, Netherlands, Norway, Finland and USA.
The added value provided by NTT DATA Romania lies within the specific know-how of various business lines. This includes a thorough understanding of the main challenges felt by clients and the current economic environment. These aspects have significantly contributed to the growth of the company over the past 17 years, along with consistently enhancing customer experience.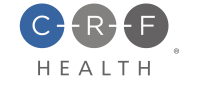 CRF Health is the leading provider of patient-centered eSource and telemedicine technologies and service solutions for the life sciences industry. With experience in more than 800 clinical trials, over 100 languages and across 74 countries, CRF Health's TrialMax® platform consistently demonstrates the industry's highest data accuracy, patient and site compliance, and patient retention. Its recent acquisition of mHealth provider Entra Health, has allowed CRF Health to extend the connectivity of its existing technology to now include cloud-based remote patient monitoring, telehealth, data exchange and analytics.
CRF Health's eSource solutions improve trial engagement by making the patient the center piece of the healthcare and clinical trial process, and seamlessly integrating into sites to maximize protocol compliance. The integrated TrialMax platform includes eCOA solutions for collecting PROs (Patient Reported Outcomes), ObsROs (Observer Reported Outcomes), ClinROs (Clinician or Rater Reported Outcomes), and PerfOs (Performance Outcomes), and features TrialConsent™, an electronic solution for collecting informed consent in clinical trials.
Contact:  [email protected], +1 267.498.2350

Since 1919 the name Preh has stood for technical innovation and the flexibility typical of mid-sized German companies. Our company, which started out as a component manufacturer for the radio industry, gradually developed into a pure automotive supplier. Today we are a leading global automotive supplier group with €1.176 million in sales and more than 6.600 employees in Germany, Poland, Portugal, the U.S.A., Mexico, Romania and China.
Preh's particular strengths include the high percentage of research and development done in-house and its extremely high degree of vertical integration. As a result, customer requirements can be implemented flexibly and quickly. And with the "Pre(h)mium Quality" that we are so proud of.
At the end of 2012, the Joyson group in Ningbo, China acquired 100% of the shares in Preh and integrated the company into the Liaoyuan Joyson Electronic Corp., which is listed on the Shanghai Stock Exchange. This step completed the systematic merger of the two companies so that they could push ahead on further developments in all areas. At Preh the people-oriented environment that is typical of small and mid-sized German "Mittelstand" companies is combined with the dynamism and creativity of a modern technology-based enterprise.
Edurom is a national company that has been successfully providing in Romania, since 2002, human resources services, based on two powerful and well known global methodologies: BELBIN and Situational Leadership -The Original Model.
Moreover, EDUROM exclusively represents these methodologies in Romania. Thus, day by day, we are striving to: Build Leaders, Create and Develop PERFORMING Teams, and achieve significant Improvements of Productivity for our customers. Based on this, Edurom provides professional services in Training, Recruitment, AND Consultancy (Performance Management and Productivity Improvement).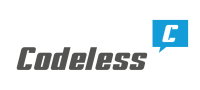 Codeless is a highly technical, client-focused organization that supports companies with their digitalization and complexities of doing business on a global scale. The Codeless team covers over 40 industry professionals. Its business model is to provide software-solutions that are user-friendly, efficient and according to the Mobile & Cloud first principle. Their solutions are defined by the latest technology, high level of user-friendliness and beautifully designed User Interfaces.
With over 3600 employees, Cegeka is one of the top ICT providers in Benelux. They develop, implement and manage IT applications and infrastructures for medium-sized and large organizations. They overcome challenges for clients in the healthcare, social security, retail, public, industry, logistics and financial sectors. Cegeka's current portfolio includes customers from all over the world, with a vast majority in the BeNeLux region, customers for which they provide 24/7/365 availability.
Customers make use of the services that Cegeka delivers, to implement and integrate IT infrastructures, managed services, outsourcing, user support, desktop management, the development and implementation of applications, technical support and consultancy. With their own data centers in Hasselt (BE), Leuven (BE) and Veenendaal (NL), Cegeka is ready for the future and for new business models, and so are its customers.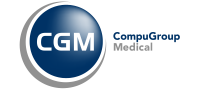 CompuGroup Medical is a leading global eHealth provider. Their software and communications solutions assist doctors, dentists, hospitals, pharmacists, associations, networks and other service providers with workflow, diagnosis and therapy. The platforms they provide facilitate the networking of all healthcare stakeholders. With a customer base of around 385,000 service providers worldwide, CompuGroup Medical covers:
        General practitioners and dentists
        Hospitals, clinics, rehabilitation centers and care facilities
        Pharmacies
        Health insurers
        Pharmaceutical companies
        Public bodies
CompuGroup Medical provides modern IT solutions which are in step with the latest developments in the field of medicine and which meet the needs of the healthcare sector. This enables users to store, exchange and access medical information when and where they need it, improving their performance and benefiting patients whilst savings costs. Their solutions work for people who care about health by providing them with relevant medical information and data anywhere and anytime they require it.
For over 60 years, Autoliv has focused on one very important issue: saving lives. Their innovative products save 30,000 lives every year and prevent 10 times as many injuries.
Autoliv is the world's largest automotive safety supplier. In the world of automotive occupant safety, they were the first to introduce the two- and three-point seat belt system and airbags for front and side impacts. They were also the first to launch pyrotechnic belt pretensioners and pedestrian protection systems. They also produce active safety systems, including brake control systems, radar, night vision and camera vision systems.
Human errors cause more than 90% of all fatal crashes, and the introduction of active safety systems is expected to increase road safety further, either by avoiding or reducing the speed of impact. Autoliv's mission is to be the leading supplier of safety systems for the future car, well integrated with autonomous driving.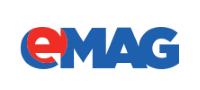 eMAG is a pioneer of the e-commerce market in Romania and they aim to become the biggest online shop in Central and Eastern Europe. With 4 offices in Romania, Bulgaria, Hungary and Poland, eMAG has a clear drive for an always improving customer experience. They bring value to their customers by saving them time and money, and they continuously invest in services based on technologies developed in Romania and Poland.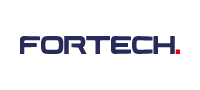 Fortech is a software services company established in 2003 and headquartered in Cluj-Napoca, Romania. Employing more than 600 software engineers and growing, Fortech is one of the largest IT service providers in the region, repeatedly included in Deloitte rankings of the fastest growing technology companies in Central and Eastern Europe.
What sets Fortech apart are its technical prowess and deep respect for all of its stakeholders. Their approach to software engineering combines strong technical know-how, Agile delivery methods and a blend of code quality practices and metrics refined over 13 years of experience.
Fortech enables its clients to gain competitive advantage with dedicated software teams, capacity to scale and strong software engineering expertise. More than 140 clients have chosen Fortech as their software engineering partner, among which T-Systems, Swisscom, Symantec, Pfizer and Renault.
Oodrive, the trusted partner for sensitive data management
Oodrive's highly Secured Cloud Solutions help organizations turn trust into business performance.
A European leader in sensitive data management, Oodrive provides Digital Workplace solutions for professionals to Share, Save and Sign their sensitive data, meeting the most demanding international security certifications.
Today, the French group employs more than 350 staff and has offices in Europe (France, Germany, Belgium, Switzerland and Spain), Brazil and Asia. The Paris Research & Development center hosts 150 innovation–passionate employees.
Oodrive's Cloud Solutions are used by more than one million users in 15,000 companies of all sizes and across all sectors, in more than 90 countries and in 14 languages. Customers include some of the largest global corporations such as BMW, L'Oréal, Danone, Nestlé, American Express and Universal.
To meet their needs for sovereignty and security, and to comply with the local and regional legislations, Oodrive's customers can choose to store their data in Europe, South America, or Asia in Data Centers certified with ISO 27001:2013, RGS*** and Cloud Confidence labels.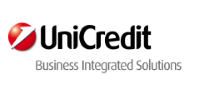 UniCredit Business Integrated Solutions is the Group's global services company created from the integration and consolidation of 16 Group companies and is dedicated to providing services in the sectors of Information and Communication Technology (ICT), Back Office and Middle Office, Real Estate, Security and Procurement. It is one of the first service companies to be created at European level and its aim is to consolidate and reorganise those operational activities necessary for the correct functioning of the Groups' business by leveraging on a more flexible delivery and an improved response time.
The company includes about 10.600 people and oversees activities in 11 countries: Austria, Germany, Italy, Poland, Great Britain, Czech Republic, Romania, Slovakia, Hungary, New York and Singapore.

Voxbone is the global source for real-time communication. Their services make it simple for businesses, cloud communication providers, international carriers and enterprise contact centers to extend the reach of their voice networks quickly, globally and economically. We deliver carrier-grade virtual numbers from more than 60 countries and over 9,000 cities around the world. Our landline,
Voxbone delivers carrier-grade virtual numbers from more than 60 countries and over 9,000 cities around the world. Their landline, mobile and toll-free numbers can be ordered in real time, online and via an API. They are the only provider of their kind, with their own number ranges, telecommunications licenses and a global, private VoIP backbone. Our offices are located in San Francisco, Austin, Los Angeles, London, Brussels,
Voxbone offices are located in San Francisco, Austin, Los Angeles, London, Brussels, Iasi and Seoul.
Among their happy customers are Skype, Zoom, Orange Business Services, FoodPanda, Deutsche Telekom, Telefónica, 8X8, NTT Communications, InContact and Serenova.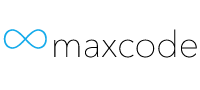 Maxcode builds and delivers payment and identification software. We have years of experience in offering solutions for Banks, Payment Service Providers, and merchants. These solutions vary from modules that allow merchants to connect with their bank to complete billing transaction-based systems.
As a Fintech constructor Maxcode excels in the development of online payments and electronic identification. Components developed by Maxcode are based on newest technology, built by engineers who are experienced developers, and also bring years of knowledge on the concepts behind many used payment methods and identification protocols.
They are your partner in developing ideas about new or improved services utilising xs2a (Access to the Account) opportunities provided in the most recent Payment Service Directive.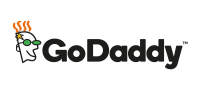 From April 2017, HEG and GoDaddy have joined forces to better serve small businesses and web experts around the world. More than 16 million customers depend on HEG and GoDaddy to help them build powerful online identities and turn their ideas into reality. Together, the companies will deliver even more value to customers and introduce innovative solutions to help their ventures succeed.
GoDaddy's mission is to give its customers the tools, insights and the people to transform their ideas and personal initiative into success. GoDaddy is the place people come to name their idea, build a professional website, attract customers and manage their work. GoDaddy will also now lead the World Hosting Days and NamesCon brands and conferences. GoDaddy will continue to operate both conferences independently and will invest in their continued growth.
Customers of HEG's brands, including 123 Reg, Heart Internet, Domain Factory, Host Europe, Paragon Group, Server4You, and Serverloft, can continue to contact customer support and access their services as they've always done.
The HEG brand will be replaced by the GoDaddy brand moving forward. HEG will continue to operate in its current locations.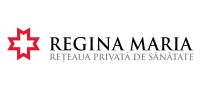 Regina Maria aims at building a health network that cares about what happens to the community, and to the people. The private health network is driven by the firm belief that the patient is priority; that caring for the needs of the patient is the only way to provide excellent services.
Regina Maria's vision is to live up to the expectations of the people with outstanding private medical services based on a strong system that believes in respecting and looking after its people.
Gemini CAD Systems is a dynamic company defined by creativity and pursuit of excellence. They put people in touch with technology and bring innovative solutions to challenges raised by the industry. Specialized in development and implementation of technology for flexible materials processing, Gemini CAD Systems focuses on computer aided design and cutting room processes.
They build your business on a strong foundation based on two pillars: a team which incorporates decades of experience in cross-linked fields of expertise, and a collection of proprietary, in-house developed algorithms and know-how resources.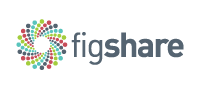 Figshare helps academic institutions store, share and manage all of their research outputs. The company is a repository where users can make all of their research outputs available in a citable, shareable and discoverable manner. Figshare allows users to upload any file format to be previewed in the browser so that any research output, from posters and presentations to datasets and code, can be disseminated in a way that the current scholarly publishing model does not allow.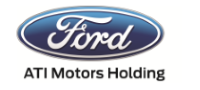 ATI Motors Holding, the only authorized Ford dealer in Iasi, sells the entire range of Ford vehicles and offers complete services:
Advice on the purchase of a motor vehicle;
Car fleet services;
Sale of original parts and accessories;
Managing relationships with financial institutions;
Warranty and post-warranty service;
Sale of used cars;
Car rental.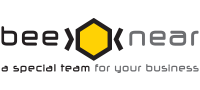 Since 2004 Beenear have been offering services for IT&C field, for the European market, especially for the Italian one. Through a commercial agreement, since 2013 the company entered on the German market.
The company is based in Iasi – Romania and was born from an Italian business initiative (involving private individuals and public institutions) aimed at creating a center of excellence in the design and development of software in the JAVA technology environments and Microsoft. NET.
Due to their professional staff and its experience acquired in many years of activity on the European market, the company has the capacity to provide the following services:
software development,
helpdesk services for software applications and infrastructure,
telemarketing services for software products.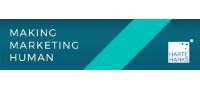 At Harte Hanks they are in the business of connecting people and brands in powerful ways. From visionary thinking to tactical execution, they understand the customer journey better than anyone – and it starts and ends with data.
They define, execute and optimize the entire customer experience to increase brand engagement and marketing performance across all channels including digital, social, mobile, print, direct mail and contact center.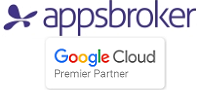 Appsbroker is Google's largest partner in Europe, helping drive Google Cloud and Apps adoption at major enterprises across the globe and helping hundreds of thousands of people embrace SmarterWorking. Their SmarterWorking solutions leverage the power of Google Cloud to help modernize and streamline big business functions; helping teams collaborate and transform ways of working.
Appsbroker delivers digital transformation strategies that unlock real business value. Whether it's hidden in data, corporate knowledge, people, or processes; Appsbroker's SmarterWorking solutions, built on Google Cloud, are leading the way in business transformation.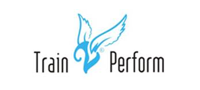 With Train2 Perform, performance is attitude. The company is made up of a team of skilled and enthusiastic professionals in the HR department. Train2Perform focuses on building trustworthy partnerships in management consulting. Their experience covers the following domains: training, recruiting, management consulting and HR (system & organizational analysis, coaching management).
ASAP's goal is to promote Romania as a most desirable offshoring destination. Their expertise starts from statistics (companies ecosystem, technical talent resource, salary surveys, graduates no, etc.), office market, labor laws, consultancy for opening a company in Romania, employer branding plan and technical recruiting. They are aware of the technical talent's motivation and they aim to become their first consultancy choice when changing jobs.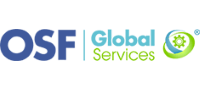 OSF Global Services achieves its success by establishing meaningful, unwavering values that we apply to every aspect of our business. We focus on respect, flexibility, and commitment to our clients and our team.
We optimize your applications and transform your technology to propel your business, making it more profitable, productive and competitive. And we accomplish these goals through a combination of cutting edge skills, domain expertise and best practice methodologies. Our SLA-grade services portfolio includes Applications Development; Enterprise Application Integration; Multilanguage Product Support; Application Testing; Virtualization Services; Cloud and SaaS Integrations; Enterprise HR Cloud Solutions; Customer Support Outsourcing.
Even in today's challenging economy, OSF has grown at exponential speed. Since our founding in 2003, the company has doubled operations each year, resulting in continuous innovation and new services for our clients. More than 90% of our application development business is from repeat clients or their referrals, giving testament to our expertise and reliability.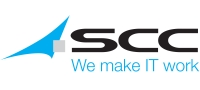 SCC makes IT work through partnership, knowledge, and passion: trusted to run IT infrastructure services for leading business across Europe for 40 years. The company enables people to do business by planning, supplying, integrating and managing their IT.  SCC integrates enabling IT that supports the British economy. They manage the IT that creates the foundations of their national charities and heritage.
SCC's award-winning UK Data Centres keep data secure to Official & Official Sensitive (IL2 & 3) security standards, housing the most established and cost-effective cloud solution from the first Pan-Government Accredited provider. With SCC, great things happen when the company works closer to the customer. Their mission is to make IT work by delivering quality IT solutions and services that change the way businesses do business.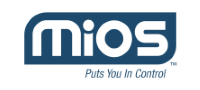 MiOS, LTD. is a global software and hardware company represented in over 65 countries, and focused on developing and distributing advanced control and monitoring solutions for the home and small enterprise markets. Founded in 2008, MiOS has created the technology platform that bridges many different devices to produce hardware and software solutions for home control networks.
Now in its fourth generation, the MiOS platform allows users to remotely control, monitor and automate their households and businesses with products that are currently available from any provider. Technology developments such as MiOS are driving an exploding market for increased home security, greater energy-cost savings, global remote home management, and the growing "aging at home" population.
MiOS is a global employer with operations in North and South America and Europe. MiOS is dedicated to advancing technology to save energy, achieve a greener lifestyle and simplify security.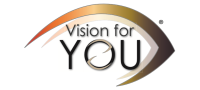 With over 12,000 satisfied customers, Vision for You operates in the medical commerce business for nearly 5 years, providing outstanding optometry services and products. The company's main area of expertise is eyeglass and sunglass manufacturing, as well as associated accessories and repairs.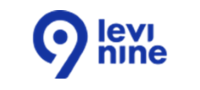 Since 2007, the Levi9 delivery center located in Iasi has brought together a growing team of young and talented professionals in an inspiring environment, based on the highest standards of excellence. More than 130 Levi9 professionals are ready to share their expertise in areas such as .NET and Java Software Development, Software Testing, Business Intelligence and IT Operations, all with an agile spirit.
The quality of their team members is the quality that they deliver, thus they make a strong commitment to their people by developing Personal Development Programs for all team members, through which specific skill sets are optimized, new technologies and methodologies are learned, and people are presented with the opportunity to spend time and energy on subjects of personal interest.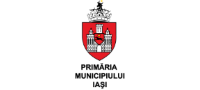 Iasi City Hall's mission is to offer high-quality public services in the local public administration field. As a member of Romania's Municipality Association, its vision is to care for the local community – employees, clients, collaborators, and business partners – in an attempt to become a regional and national leader. Iasi City Hall's strategic approach follows 4 core principles:
Financial perspective
Client's perspective
Perspective of internal processes
Educational-development perspective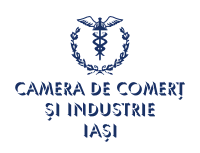 The Chamber of Commerce in Iasi is a public institution; autonomous, non-governmental, apolitical, without a patrimonial purpose, non-profit, created to represent, defend, and sustain the community's business interests.
Once again, a big "Thank you" to all our devoted partners who helped shape the Codecamp story!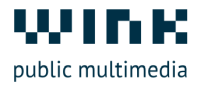 Media company specialized in out-of-home and digital signage advertising, in environments like transport and retail, providing outdoor advertising solutions ranging from big billboards to street furniture and experiential marketing.
Digital technology is evolving out-of-home into a dynamic platform for real-time, tactical and flexible communications. WINK's unique medium and compelling programming offer a truly captive audience, helping meet the needs of viewers and advertising alike.
Beaglecat is a results-driven B2B digital marketing agency with the aim of helping companies generate leads and boost website traffic via top-tier content creation (whitepapers, ebooks), social media marketing, campaign management, SEO, AdWords and website optimisation.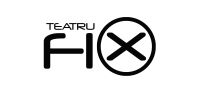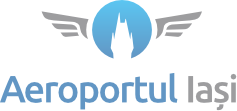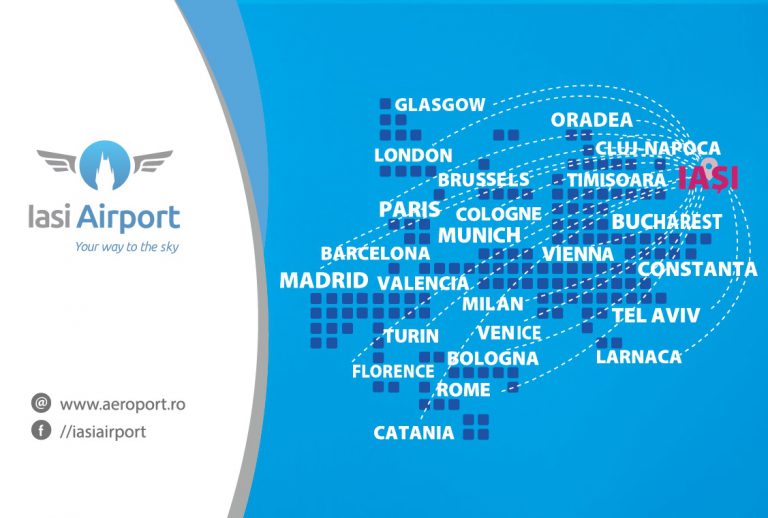 Active Life Romania is wellness healthcare company with over 11 years' experience in Romania.
Active Life Romania offers, through a team of professional physiotherapists, office massage services, on-site chair massage and stretching, kinetotherapy and mobile physiotherapy sessions, personalized postural assessment, educational ergonomic and posture workshops, etc.
All the programs and wellness therapies of Active Life Romania take place at the clients' premises or during corporate events in Bucharest, Brasov, Bacau, Iasi, Cluj, Timisoara, Sibiu and Constanta.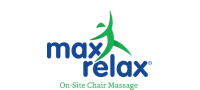 Max Relax is the first and largest provider of On-Site Chair Massage services in Romania. Currently, it is the main partner of major companies in preventing and treating long-standing musculoskeletal problems in the office.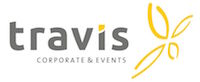 Launched in 2002, Travis is one of the most renowned tourism agencies in Romania. The company specializes on vacations, flight ticketing, hotel reservations, car rental, and event management. Three divisions make up the Travis brand: Travis Tourism, Travis Corporate & Events and Travis Rent a Car. With an initial goal to provide "professional travel services", the company has been investing a lot in technology, development and people in an attempt to grow the business and provide the best services to their customers.
Thank you, everyone!
See you at Codecamp in Iasi on October 28!