We'll soon revisit Cluj-Napoca on 11 November for a second Codecamp edition. Stay tuned everyone! We'll get back to you with details on the agenda. In the meantime, we want to take this opportunity to thank our supporting partners for being with us every step of the way.
Endava is a privately-owned IT services company, with over 15 years of experience of working with some of the world's leading Finance, Insurance, Telecommunications, Media, Technology, and Retail companies. Through the Agile Transformation and Digital Evolution propositions, Endava is helping clients evolve and transform their businesses to meet the needs of today's and tomorrow's customers. Endava has over 3,500 employees located in offices in North America and Western Europe and delivery centres in Colombia, Macedonia, Moldova, Romania, Serbia and Bulgaria. Along with investing in long-term customer relationships, Endava recognised the importance of providing rewarding and challenging careers for people and, by doing so, has established itself as the employer of choice for the best and brightest engineers.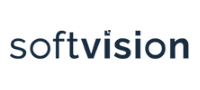 Established in 1998 in Cluj-Napoca, Softvision is now a big and global outsourcing company that provides great software product development services to their clients. Softvision expanded throughout Romania in Baia Mare, Bucuresti, Iasi and Timişoara. The company develops over 300 projects for over 100 clients from Europe and USA, in the following fields: software development, testing and quality assurance, mobile apps, UI/UX Design, support services and others.
Softvision is renowned for its Top 500 Fortune, Silicon Valley and Wall Street clients: Microsoft, Toshiba, Alcatel, Sharp, Swisscom, Sprint and others. In 2016, Softvision merged with well-renowned US-based Company SPI (Software Paradigms International), thus becoming an International Company with offices also in Canada, Australia, Brazil and India.
With the merger, Softvision gained new clients from the retail segment: Macy's, Saks Fifth Avenue, Bloomingdale's, Neiman Marcus, Lord&Taylor, Estee Lauder, Michael Kors. Softvision encourages their employees to work hard, play hard and to continuously learn through the Softvision University Program.
This was developed to offer full support to every individual in the company to reach the highest professional development level in accordance with their potential. Softvision University comprises 11 communities: .Net, Android, iOS, Web, DB, QA, Java, C/C++, DevOps, PM and Artificial Intelligence.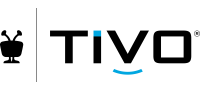 TiVo is the leader in the advanced television entertainment. Since its inception in 1999, TiVo has disrupted the television entertainment industry with innovative solutions that navigate the "content chaos" challenge of the market. At TiVo, they strive to give TV viewers the ultimate viewing experience. From the first DVR to the latest cloud-based, software-as-a-service solutions, TiVo's all-in-one approach to its products pushes the cutting edge of television entertainment technology both in and out of the home.
TiVo also caters to a diverse group of TV viewers through our long-standing partnerships with not only the top multi-system operators-both domestic and international-but also the leading over-the-top content providers. TiVo's revolutionary products have been awarded six Emmy Awards to date for game-changing contributions to the television entertainment industry. TiVo's global reach starts from its headquarters in San Jose, CA, extends to its nationwide offices in New York, NY, Boston, MA and Durham, NC, and travels overseas to TiVo's newest office in lasi, Romania.
KPMG operates as a global network of independent member firms offering audit, tax and advisory services; working closely with clients, helping them to mitigate risks and grasp opportunities. Member firms' clients include business corporations, governments and public sector agencies and not-for-profit organizations. They look to KPMG for a consistent standard of service based on high order professional capabilities, industry insight and local knowledge. KPMG member firms can be found in 152 countries. Collectively they employ more than 189,000 people across a range of disciplines.
Sustaining and enhancing the quality of this professional workforce is KPMG's primary objective. Wherever they operate they want their firms to be no less than the professional employers of choice. KPMG contributes to the effective functioning of international capital markets. They support reforms that strengthen the markets' credibility and their social responsibility. They believe that similar reform must extend to the professional realm.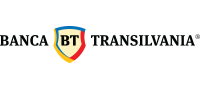 Banca Transilvania (BT) is second best bank in Romania. Its mission is to support entrepreneurs in their journey to develop successful businesses. Innovative services and pioneering products set Banca Transilvania (BT) aside from its competitors. The bank's history began in 1994, in Cluj-Napoca, upon the initiative of Cluj's best business people to create a brand that supports the entrepreneurial spirit. The success of the bank is sustained by some of Europe's stronger stakeholders, like Banca Europeana pentru Reconstructie si Dezvoltare si IFC – Divizia de investitii a Bancii Mondiale.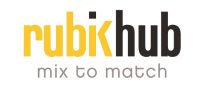 The HUB from Piatra Neamt is a consistent binder for the entrepreneurial ecosystem in the region. They dare to challenge those who are willing to join the community through initiative, transparency, courage and determination. Whether it's entrepreneurs in the making, professionals in the business area, companies eager to invest, starting or mature startups or simply connectors and facilitators, each one and all together are the essential part of the HUB's mission and contribute significantly to its story.
The HUB aims to increase the entrepreneurial environment and support it for a long term, but for that they need reliable players to join and act accordingly. In that sense, they are addressing companies that are open to an honest dialogue and focused on the real needs of entrepreneurial dynamics within the region, and such companies have already joined the HUB. They want to generate the energy and the creative spirit that excite and support people in their entrepreneurial challenges.
All these goals will be materialised through a series of programs, events and services that will serve the entire regional entrepreneurial community, activities that have already been tested and validated with the target group.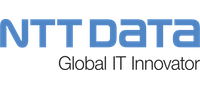 NTT DATA Romania provides development assistance and expert advice for customers across various industries, IT service providers, system integrators and software companies. The services offered cover the entire software development and management lifecycle. Currently the company serves over 300 clients in multiple countries, including Romania, Germany, Austria, Switzerland, Netherlands, Norway, Finland and USA.
The added value provided by NTT DATA Romania lies within the specific know-how of various business lines. This includes a thorough understanding of the main challenges felt by clients and the current economic environment. These aspects have significantly contributed to the growth of the company over the past 17 years, along with consistently enhancing customer experience.
Challenges. Opportunities. Growth. Fun. Great teams. Creative freedom. Trust. Empowerment. These are some of the words people use to describe their careers at Yonder.
Yonder develops software products and, at the end of the day, their work translates not just into lines of code, bugs solved or features created, but into the impact and sustainability of applications for tens of thousands of users in the USA and across Europe.
This means that they take a big step forward in their personal and professional development each day.
Moreover, as part of Total Specific Solutions (TSS) in the Netherlands and Constellation Software Inc. in Canada, they are part of an international business environment and have access to an extensive network of professionals and great best practices to learn from and follow.
And the most exciting thing? They're just getting started even if they have over 20 years of experience."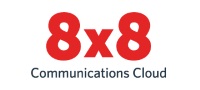 The 8×8 Communications Cloud helps companies get their employees, customers and applications talking to make people more connected and productive no matter where they are in the world. Their solutions provide unmatched value for organizations across the globe by reducing complexity and cost, improving individual and team efficiency and performance, and enhancing overall customer experiences.

UNLOQ.io is a distributed authentication & authorisation system with enterprise level encryption. Data is AES-256 encrypted and they use TLS on all communication. Your data is securely saved with trusted providers like Amazon Web Services and Bahnhoff.
Their main service, UNLOQ.io, provides secure authentication, transaction authorisation and encryption keys. Beside this, along the way they have developed some other services that they needed in order to provide their authentication, transaction authorisation and encryption key service. sconfig is an encrypted CDN for configuration files. LogLet is an application logs management system.
UNLOQ.io works as a distributed team from London, Cluj-Napoca and (soon) San Francisco and leverage their growing network of white hackers to test and validate their solutions.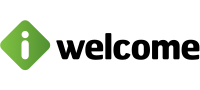 Identity is the pivotal element in connecting and protecting people and ICT resources. Identity & Access management (IAM) therefore is the foremost mission critical component in any ICT landscape today. Whereas their customers define their strategies for doing digital business, they have made it their business to bring IAM to live seamlessly, to manage IAM 24×7, to enhance its capabilities continuously and to ensure regulatory compliancy. iWelcome provides Identity & Access Management as-a-service (IDaaS). With their cloud platform, organisations manage the identity lifecycle and the access rights of their private & business customers, employees, partners and suppliers in a simple, secure and efficient manner.

We rethink the world of sending and receiving packages as we know it. By combining our custom hardware and software, we create the ultimate user experience.
Founded in 2011, we are active in Leuven (BE), Luxemburg (LU), Rotterdam (NL), London (UK) and Cluj-Napoca (RO). As we speak, we're tackling the French and German market.
Employees of close to 750 companies and leading hospitals, banks and universities are already using Bringme. It makes their employees happier and increases efficiency exponentially. On another level, more and more real estate projects integrate Bringme in their buildings, adding extra convenience on a daily basis.
Curious to find out more? Meet us at Codecamp. In the meantime, you can find more info on: www.bringme.com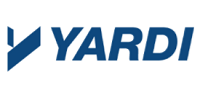 At Yardi Romania, we build products that make life easier for millions of people, helping them find their dream homes, sell or administer their properties, manage tenant relationships, and make savvy investments. We're part of Yardi Systems, Inc., an American company founded in 1984 that has grown to become the leading provider of high-performance software solutions and services for the real estate industry, employing over 5,000 people worldwide. Our development center in Cluj counts over 900 employees, and is the third largest Yardi office in the world. We're a product company with an unwavering focus on quality software and customer satisfaction.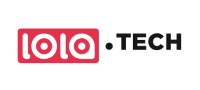 Lola is a company on a mission: to bring awesome software to the global travel and tourism industry through unconventional brilliance.
Lola is headquartered in London – but their experience, client base and scope are global. Led by chief software architect Luke McNeice, their senior-level team has spent years designing and delivering complex digital products for some of the world's most demanding travel businesses.
When you work with Lola, you don't just get a software product. You get a complete, professional managed service that delivers exactly what you need – quickly and expertly.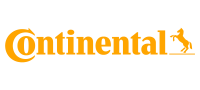 Continental is a top-tier automotive manufacturing company that specializes in tyres, interior electronics, chassis components, brake systems, powertrain, tachographs and numerous other factors related to the transportation and automotive industries. Continental is divided into five sections: Chassis & Safety, Interior, Powertrain, Tyres, and Contitech. One of the company's main areas of expertise is fuel consumption, attained via reduced-resistance tyres, more efficient fuel injection systems and hybrid propulsion systems.

Frequentis AG is an international supplier of communication and information systems for control centres with safety-critical tasks. These 'Control Centre Solutions' are developed and distributed by Frequentis in the business segments Air Traffic Management (civil and military air traffic control, aeronautical information management, air defense) and Public Safety & Transport (police, fire and rescue services, emergency medical services, vessel traffic and railways).
With a market share of 30%, the company is the world market leader in voice communication systems for air traffic control; it's also world market leader in the area of Aeronautical Information Management.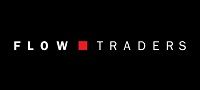 Flow Traders is a leading global technology-enabled liquidity provider, specialized in Exchange Traded Products (ETPs) with office in Amsterdam, Cluj-Napoca, New York and Singapore. They are able to grow the organization further, thereby ensuring that their trading desks in Europe, the Americas and Asia provide liquidity across all major exchanges, globally, 24 hours a day. Founded in 2004, Flow Traders continues to cultivate the entrepreneurial, innovative and team-oriented culture that has been with them since the beginning.
As a technology company operating in a financial environment, Flow Traders uses their principal technology platform to quote bid and ask prices in thousands of ETP listings, as well as similar financial products. They also provide liquidity to institutional counterparties off-exchange across all regions: the Americas, APAC and EMEA. Market participants benefit from higher execution quality and lower overall trading costs, while the markets benefit from greater efficiency and more transparency.
As a principal trading firm, the company trades for their own account only. They do not have clients, nor do they provide any investment services or ancillary services to others. Their strategies are designed to use information that is publicly available and they use fairly simple, non-controversial and transparent order types. The company is a strong supporter of fair, transparent and orderly markets.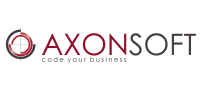 With more than 15 years of experience, AXON Soft is a Romanian IT company based in Cluj-Napoca and a leading provider of software development and IT consultancy services.
From the beginning, they have built a dynamic organization, permanently connected to their customers' needs and employees' professional and personal development. Their mission is to offer software solutions that are best serving their clients' requirements and help them with technology, strategy, and innovation in order to bring improved efficiency and effectiveness to their businesses.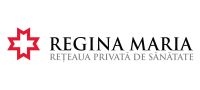 Regina Maria aims at building a health network that cares about what happens to the community, and to the people. The private health network is driven by the firm belief that the patient is priority; that caring for the needs of the patient is the only way to provide excellent services.
Regina Maria's vision is to live up to the expectations of the people with outstanding private medical services based on a strong system that believes in respecting and looking after its people.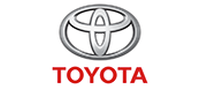 Toyota Cluj-Napoca has the mission to offer customers the best experience to buy (sales services) and to own (after-sales services) a Toyota.
Toyota Cluj-Napoca – Profi Auto SRL is a 3S (Sales, Service, Spare-Parts) representative offering a complete service package, as a Toyota authorized service:
Showroom for presentation of new or used cars;
Complete service in accordance with Toyota international standards for Toyota vehicles;
Sale of original spare parts.
Beaglecat is a results-driven B2B digital marketing agency with the aim of helping companies generate leads and boost website traffic via top-tier content creation (whitepapers, ebooks), social media marketing, campaign management, SEO, AdWords and website optimisation.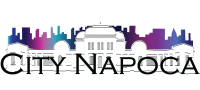 On March 1st, 2016, www.citynapoca.ro has opened its doors to the internet world. With a strong and ambitious team, citynapoca.ro brings useful information for both tourists and Cluj residents. It's a website for anyone, regardless of age, gender, social category.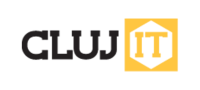 Cluj IT is a cluster based organization formed of active organizations in the information technology field: providers of software services and solutions, universities and research institutes, public bodies and other catalyst organizations.
Founded in October 2012, Cluj IT is an innovation-based value chain network of Romanian IT companies and related organizations with the purpose of increasing the competitiveness and growth of IT services and products on international markets and of creating a strong sustainable public-private partnership in order to improve the life quality of the community we are part of.
For this, they intend to create an ecosystem suitable for the development and manufacture of innovative software services and products, with high value-added, through: close collaboration between the cluster's members, exchange of knowledge and ideas, public-private partnership and support of research – for the benefit of member organizations and with impact upon the society overall.
Cluj IT initiative was born as a catalyst to increase the competitiveness of the IT sector in Romania and to respond to the challenges which the organizations in this sector face.
With a valuable tradition in the information technology and currently acknowledged as a significant IT center from Romania, Cluj was a favorable environment for the organic formation of the cluster.
Active Life Romania is wellness healthcare company with over 11 years' experience in Romania.
Active Life Romania offers, through a team of professional physiotherapists, office massage services, on-site chair massage and stretching, kinetotherapy and mobile physiotherapy sessions, personalized postural assessment, educational ergonomic and posture workshops, etc.
All the programs and wellness therapies of Active Life Romania take place at the clients' premises or during corporate events in Bucharest, Brasov, Bacau, Iasi, Cluj, Timisoara, Sibiu and Constanta.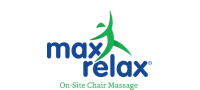 Max Relax is the first and largest provider of On-Site Chair Massage services in Romania. Currently, it is the main partner of major companies in preventing and treating long-standing musculoskeletal problems in the office.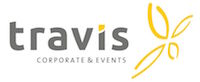 Launched in 2002, Travis is one of the most renowned tourism agencies in Romania. The company specializes on vacations, flight ticketing, hotel reservations, car rental, and event management. Three divisions make up the Travis brand: Travis Tourism, Travis Corporate & Events and Travis Rent a Car. With an initial goal to provide "professional travel services", the company has been investing a lot in technology, development and people in an attempt to grow the business and provide the best services to their customers.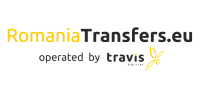 RomaniaTransfers.eu is operated by Travis Rent a Car, the car rental and transfers department of Nord Tour LTD. We have started our business in Iasi in 2002 and extended our operations by selecting local reliable partners, so now we are able to provide transfer services also in Bucharest, Cluj, Sibiu, Brasov, Timisoara, Craiova, Bacau, Suceava and Chisinau/Kishinev (Moldova). Our goal is to provide transfer services in all major airports and cities of Romania.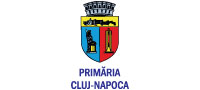 Thank you, everyone!
Save the date: 11 November in Cluj-Napoca!