Because we know how much you love advanced technology, and everything related to the latest innovations, trends and breakthroughs in the tech industry, we're announcing that Codecamp Romania is coming to Timişoara. Join us on the 14th of October for another amazing conference with 30+ skilled speakers, 15+ devoted partners, and lots of interesting talks on topics that will knock your socks off.
Don't forget to register HERE. Stay tuned as we'll be announcing the complete agenda soon.
In the meantime, we want to thank our partners for being part of the Codecamp Romania journey through Timişoara.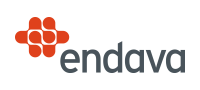 Endava is a privately-owned IT services company, with over 15 years of experience of working with some of the world's leading Finance, Insurance, Telecommunications, Media, Technology, and Retail companies. Through the Agile Transformation and Digital Evolution propositions, Endava is helping clients evolve and transform their businesses to meet the needs of today's and tomorrow's customers. Endava has over 3,500 employees located in offices in North America and Western Europe and delivery centres in Colombia, Macedonia, Moldova, Romania, Serbia and Bulgaria. Along with investing in long-term customer relationships, Endava recognised the importance of providing rewarding and challenging careers for people and, by doing so, has established itself as the employer of choice for the best and brightest engineers.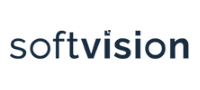 Established in 1998 in Cluj-Napoca, Softvision is now a big and global outsourcing company that provides great software product development services to their clients. Softvision expanded throughout Romania in Baia Mare, Bucuresti, Iasi and Timişoara. The company develops over 300 projects for over 100 clients from Europe and USA, in the following fields: software development, testing and quality assurance, mobile apps, UI/UX Design, support services and others.
Softvision is renowned for its Top 500 Fortune, Silicon Valley and Wall Street clients: Microsoft, Toshiba, Alcatel, Sharp, Swisscom, Sprint and others. In 2016, Softvision merged with well-renowned US-based Company SPI (Software Paradigms International), thus becoming an International Company with offices also in Canada, Australia, Brazil and India.
With the merger, Softvision gained new clients from the retail segment: Macy's, Saks Fifth Avenue, Bloomingdale's, Neiman Marcus, Lord&Taylor, Estee Lauder, Michael Kors. Softvision encourages their employees to work hard, play hard and to continuously learn through the Softvision University Program.
This was developed to offer full support to every individual in the company to reach the highest professional development level in accordance with their potential. Softvision University comprises 11 communities: .Net, Android, iOS, Web, DB, QA, Java, C/C++, DevOps, PM and Artificial Intelligence.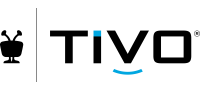 TiVo is the leader in the advanced television entertainment. Since its inception in 1999, TiVo has disrupted the television entertainment industry with innovative solutions that navigate the "content chaos" challenge of the market. At TiVo, they strive to give TV viewers the ultimate viewing experience. From the first DVR to the latest cloud-based, software-as-a-service solutions, TiVo's all-in-one approach to its products pushes the cutting edge of television entertainment technology both in and out of the home.
TiVo also caters to a diverse group of TV viewers through our long-standing partnerships with not only the top multi-system operators-both domestic and international-but also the leading over-the-top content providers. TiVo's revolutionary products have been awarded six Emmy Awards to date for game-changing contributions to the television entertainment industry. TiVo's global reach starts from its headquarters in San Jose, CA, extends to its nationwide offices in New York, NY, Boston, MA and Durham, NC, and travels overseas to TiVo's newest office in lasi, Romania.
KPMG operates as a global network of independent member firms offering audit, tax and advisory services; working closely with clients, helping them to mitigate risks and grasp opportunities. Member firms' clients include business corporations, governments and public sector agencies and not-for-profit organizations. They look to KPMG for a consistent standard of service based on high order professional capabilities, industry insight and local knowledge. KPMG member firms can be found in 152 countries. Collectively they employ more than 189,000 people across a range of disciplines.
Sustaining and enhancing the quality of this professional workforce is KPMG's primary objective. Wherever they operate they want their firms to be no less than the professional employers of choice. KPMG contributes to the effective functioning of international capital markets. They support reforms that strengthen the markets' credibility and their social responsibility. They believe that similar reform must extend to the professional realm.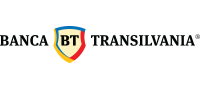 Banca Transilvania (BT) is second best bank in Romania. Its mission is to support entrepreneurs in their journey to develop successful businesses. Innovative services and pioneering products set Banca Transilvania (BT) aside from its competitors. The bank's history began in 1994, in Cluj-Napoca, upon the initiative of Cluj's best business people to create a brand that supports the entrepreneurial spirit. The success of the bank is sustained by some of Europe's stronger stakeholders, like Banca Europeana pentru Reconstructie si Dezvoltare si IFC – Divizia de investitii a Bancii Mondiale.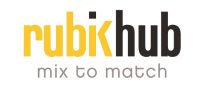 The HUB from Piatra Neamt is a consistent binder for the entrepreneurial ecosystem in the region. They dare to challenge those who are willing to join the community through initiative, transparency, courage and determination. Whether it's entrepreneurs in the making, professionals in the business area, companies eager to invest, starting or mature startups or simply connectors and facilitators, each one and all together are the essential part of the HUB's mission and contribute significantly to its story.
The HUB aims to increase the entrepreneurial environment and support it for a long term, but for that they need reliable players to join and act accordingly. In that sense, they are addressing companies that are open to an honest dialogue and focused on the real needs of entrepreneurial dynamics within the region, and such companies have already joined the HUB. They want to generate the energy and the creative spirit that excite and support people in their entrepreneurial challenges.
All these goals will be materialised through a series of programs, events and services that will serve the entire regional entrepreneurial community, activities that have already been tested and validated with the target group.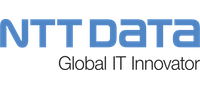 NTT DATA Romania provides development assistance and expert advice for customers across various industries, IT service providers, system integrators and software companies. The services offered cover the entire software development and management lifecycle. Currently, the company serves over 300 clients in multiple countries, including Romania, Germany, Austria, Switzerland, Netherlands, Norway, Finland and USA.
The added value provided by NTT DATA Romania lies within the specific know-how of various business lines. This includes a thorough understanding of the main challenges felt by clients and the current economic environment. These aspects have significantly contributed to the growth of the company over the past 17 years, along with consistently enhancing customer experience.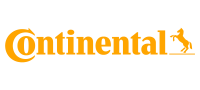 Continental is a top-tier automotive manufacturing company that specializes in tyres, interior electronics, chassis components, brake systems, powertrain, tachographs and numerous other factors related to the transportation and automotive industries. Continental is divided into five sections: Chassis & Safety, Interior, Powertrain, Tyres, and Contitech. One of the company's main areas of expertise is fuel consumption, attained via reduced-resistance tyres, more efficient fuel injection systems and hybrid propulsion systems.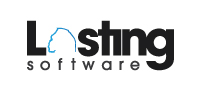 LASTING Software began its existence in 1996, as an internal profit center of the privately-owned LASTING Group and grew into a high-quality competitive software development company with a fresh mindset, with passionate, ambitious & hard working people. Our offices are located in Timişoara & Bucharest and we are connected to clients all around the globe.
Our business card shows the ambition to accumulate success after success in delivering high-quality consultancy and software development, as well as innovative solutions to our clients. We are involved in numerous projects for both local, as well as international major companies, we adapt to our customers' business needs and come up with brilliant solutions to each challenge we meet.
The LASTING Software professionals share projects and sub-projects, in various team configurations. We know our strengths and weaknesses, and we continually expand our horizons. By employing a collaborative, agile approach we get the best results – and since we like winning, impossible tasks are something we've never heard of.
Our main focus consists of the customer's requirements – by always creating personalized solutions we enrich and consolidate our own abilities. Among our customers we count companies such as Deutsche Telekom, Hewlett Packard, Lafarge, Millenium Bank, Neckermann, Nintendo Europe, OTP Bank, Raiffeisen Bank, Swiss Com, Unicredit Bank, Vodafone, Wiener Insurance Group, Audi, Bosch, BMW, Ford and Fujitsu.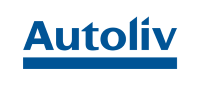 For over 60 years, Autoliv has focused on one very important issue: saving lives. Their innovative products save 30,000 lives every year and prevent 10 times as many injuries.
Autoliv is the world's largest automotive safety supplier. In the world of automotive occupant safety, they were the first to introduce the two- and three-point seat belt system and airbags for front and side impacts. They were also the first to launch pyrotechnic belt pretensioners and pedestrian protection systems. They also produce active safety systems, including brake control systems, radar, night vision and camera vision systems.
Human errors cause more than 90% of all fatal crashes, and the introduction of active safety systems is expected to increase road safety further, either by avoiding or reducing the speed of impact. Autoliv's mission is to be the leading supplier of safety systems for the future car, well integrated with autonomous driving.

ACI Worldwide, the Universal Payments (UP) company, powers electronic payments for more than 5,100 organizations around the world. More than 1,000 of the largest financial institutions and intermediaries as well as thousands of global merchants rely on ACI to execute $14 trillion each day in payments and securities. In addition, myriad organizations utilize their electronic bill presentment and payment services.
Through their comprehensive suite of software and cloud-based solutions, ACI delivers real-time, immediate payments capabilities and enable the industry's most complete omni-channel payments experience.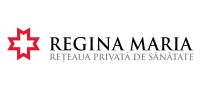 Regina Maria aims at building a health network that cares about what happens to the community, and to the people. The private health network is driven by the firm belief that the patient is priority; that caring for the needs of the patient is the only way to provide excellent services.
Regina Maria's vision is to live up to the expectations of the people with outstanding private medical services based on a strong system that believes in respecting and looking after its people.
A part of the family-owned German Haufe Group.
Their products cover the areas of accounting, talent management, real-estate software and many more.
2010 was an extraordinary year for both group consolidation as well as for the international expansion of the Haufe Media Group, due to its newest addition: Haufe-Lexware Romania. In June that year, they set-up an exciting software research and development center in Timisoara.
Fast-forward to 2015 and they have grown to a number of 70 skilled and dynamic developers, working in close collaboration with their peers in Freiburg to develop mobile, desktop and web applications, as well as cloud services for all of the above.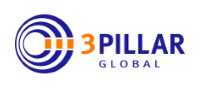 A product lifecycle management and development company that accelerates business growth. 3Pillar believes in engineering software products that have a true purpose. And they know that you need a partner that doesn't just plan, but one who can get it done.
What makes 3Pillar different is their mindset. The company didn't evolve out of IT consulting. They're a new breed of product development company, born from the world of engineering excellence and focused on value creation through software. 3Pillar knows what it takes to build successful digital experiences in an increasingly noisy world, providing solutions that are purpose-driven and results-oriented.

Xogito is a digital consultancy company specializing in developing web-based solutions for clients of various sizes and industries in the US and European markets. "They build, operate and advise."
Founded back in 2009 in New York, the company's teams work in a geographically distributed virtual environment with the mission to help clients exceed their business goals.
The senior technology professionals work closely with clients to understand the product needs, and how they may change over time, ensuring that the current and long-term goals are approached with the right level of process and architecture.
As an employer Xogito stands for bringing together and nurturing top digital talent. The team consists of seasoned IT Professionals who solve with curiosity and excellence extreme technical challenges covering the entire SDLC. They believe that Agile SWD, TDD, CI/CD, cloud computing and open source technologies are the present and the future of technology.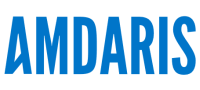 AMDARIS is a rapidly expanding multinational Software Development Company. With offices in the UK, Romania and Moldova, they combine deep technology expertise, solutions architecture capability, development and program management skills that deliver best-in class Solutions that help Enterprises scale and meet their software challenges. They are a Microsoft Gold Partner, meaning they are industry recognized as being "best-in-class", and are in the top 1% of the Microsoft Partner Ecosystem.
AMDARIS delivers projects and programmes, working on products or platforms for clients ranging from tech start-ups, through to global multi-billion dollar businesses.
Their Abilities
They are able to provide end-to-end solutions, encompassing product design, project management, develop & build, through to automated testing, deployment, integration and ongoing support and Lifecycle Management.
Their delivery models include:
Augmented Development Resource (Including Teams)
Complete Software Development function 
Agile, Waterfall or Hybrid
Blend of On-Site and Near-Shore
Operational excellence, governance and quality underpin everything they do. As an ISO9001 and ISO27001 company, their enterprise clients see them as a safe pair of hands.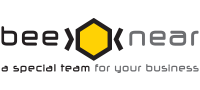 Since 2004 Beenear have been offering services for IT&C field, for the European market, especially for the Italian one. Through a commercial agreement, since 2013 the company entered on the German market.
The company is based in Iasi – Romania and was born from an Italian business initiative (involving private individuals and public institutions) aimed at creating a center of excellence in the design and development of software in the JAVA technology environments and Microsoft. NET.
Due to their professional staff and its experience acquired in many years of activity on the European market, the company has the capacity to provide the following services:
software development,
helpdesk services for software applications and infrastructure,
telemarketing services for software products.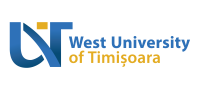 Over the past 12 years, West University of Timişoara (UVT) has been focusing on providing students with unique learning experiences. Through changes in the national-educational politics, demographics, economic market demands, and national and regional demands, the University has managed to adapt and grow into one of the best in the country. UVT is committed to offering students the required education to help develop the local economy with bright, ingenious ideas worth taking into consideration.
UVT is made up of 11 faculties; each offering different types of programs that are meant to hone pioneering initiatives. The West University of Timişoara is involved in international collaborations and mobility programs like PHARE, Socrates, Leonardo da Vinci, and more. The University prides with being active, innovative, creative, and specialized in perfecting the next generation of researchers, professors, and specialists in areas like Economic Sciences, Law, Physics, History, Information Technology, and more.
Openville is a mixed use urban regeneration project developed by the Iulius Management Center company. Openville will become a landmark for the sustainable development of Timişoara, bringing together office, retail, park and entertainment functions.
Openville is a vibrant location, worthy of a European Capital of Culture, as well as the promoter of a broad variety of cultural, artistic and social events. The project was designed based on a new lifestyle concept, offering a unique business and shopping experience and a venue where you can enjoy life.
United Business Center Timișoara is part of the Openville urban complex, the second mixt "lifestyle center" in România.

The Student Organization of the West University of Timişoara (OSUT) is the only trade union organization founded within the Western University of Timişoara. Founded on March 27, 1990, with an experience of more than 25 years, OSUT is the most representative organization of the university and at the same time, a landmark for all student leagues in the country.
The purpose of the OSUT is to represent the common interests of students and to stimulate their participation in educational activities, social, economic and cultural life.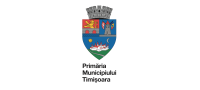 Timisoara City Hall elaborated the General Town Plan of Timisoara, set up the first infokiosk, held the first public hearing, implemented the GIS and made it possible for applicants to submit documents at only one desk – all of which had never been done before in Romania.
The program ran for five months: from August to December 2000, and as local administrations met the criteria for getting a "star", they reported to the IRIS, and after being monitored, they received the respective star(s).
Timisoara City Hall was the first in Romania to complete the program and to get the "Timisoara – a Five-Star City" certificate, which means that Timisoara is "open to investments".
So, the US Government program aims at improving the business environment, especially for small and medium-sized enterprises, so that they should be able to register themselves and carry out their activity.
The fact that the situation in Timisoara is unique in Romania ( unemployment rate: below 4%, level of foreign investments: 4 times higher than the average in Romania, wages: 20% higher than the country average) shows that Timiºoara is, indeed, a five-star city.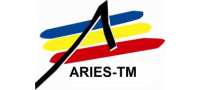 ARIES-TM comprises over 60 member companies that cover all ICT areas. The member companies gather in ordinary general meetings once a year. ARIES-TM is administered by a Managing Council formed by: a president, two vice-presidents, two members and a secretary.
ARIES-TM is administered by a Managing Council formed by: president, two vice-presidents, two members and one secretary.
The organization covers the geographical area represented by the counties Timis, Arad, Hunedoara and Caras-Severin. In order to achieve better networking relations among the ICT companies from the Western side of the country and better collaboration with the important organizations from this area, ARIES-TM provides its members, besides the package information provided by ARIES Bucharest, with information and business opportunities strictly in the Western Romanian business environment.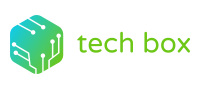 The Tech Box project was launched on August 31, 2014, thanks to young IT and gadget enthusiast Darius Didea Mihai. The project started out as a simple blog about technology, but slowly turned into an IT publication, having the Romanian public as its main audience. Their mission is to keep readers up-to-date with everything related to the IT industry both locally and globally.  At the same time, Tech Box focuses on events in the national and international technology industry and takes part in as many IT events as possible. Their news portal also provides the latest information related to the business and startup ecosystem.
Beaglecat is a results-driven B2B digital marketing agency with the aim of helping companies generate leads and boost website traffic via top-tier content creation (whitepapers, ebooks), social media marketing, campaign management, SEO, AdWords and website optimisation.
Did we manage to pique your interest? Codecamp Timişoara welcomes everyone to come and join the party on the 14th of October. A big thanks to our partners. You rock!