Codecamp Chișinău will take place on November 17. Don't forget to register HERE. 
In the meantime, we want to thank our partners for being with us every step of the way.
Established in 1998 in Cluj-Napoca, Softvision is now a big and global outsourcing company that provides great software product development services to their clients. Softvision expanded throughout Romania in Baia Mare, Bucuresti, Iasi and Timişoara. The company develops over 300 projects for over 100 clients from Europe and USA, in the following fields: software development, testing and quality assurance, mobile apps, UI/UX Design, support services and others.
Softvision is renowned for its Top 500 Fortune, Silicon Valley and Wall Street clients: Microsoft, Toshiba, Alcatel, Sharp, Swisscom, Sprint and others. In 2016, Softvision merged with well-renowned US-based Company SPI (Software Paradigms International), thus becoming an International Company with offices also in Canada, Australia, Brazil and India.
With the merger, Softvision gained new clients from the retail segment: Macy's, Saks Fifth Avenue, Bloomingdale's, Neiman Marcus, Lord&Taylor, Estee Lauder, Michael Kors. Softvision encourages their employees to work hard, play hard and to continuously learn through the Softvision University Program.
This was developed to offer full support to every individual in the company to reach the highest professional development level in accordance with their potential. Softvision University comprises 11 communities: .Net, Android, iOS, Web, DB, QA, Java, C/C++, DevOps, PM and Artificial Intelligence.
For most of the Romanian, BRD is a day to day presence, spread all over the country. We are a Top Romanian Bank and one of the companies listed at BVB. We have also a long history. Descendent of the National Industrial Credit Society, created in 1923, BRD was initially the Investment Bank of the Romanian country before becoming, in 1990, an universal bank. In 1999, Societe Generale became the majority shareholder of the bank. The French bank, one of the biggest from the euro are, with 145.000 employees in 66 countries and over 31 mil.  Clients from all over the word, transferred in Romania know-how that allowed us to become shortly one of the leaders of the Romanian market.
We constantly are looking to innovate ourselves, while offering to a wide public programs and products tailored, from kids to students and businesses of different sizes, comfort and  security. We have 2.3 mil clients and 780 branches. Our activity covers three major business lines: retail and IMM, big corporations and investment banking. With over 7.500 employees we are one of the biggest banking employers.
BRD is an important economic actor in the local economy but also we are an active social player, involved in the community through projects and programs that cover social, cultural and sportive areas.
We are proud to support technology and innovation in our country and we engage our efforts in developing key actors (the new generation of IT specialists and tech entrepreneurs ) for a digital society. Our main projects are  BRD First Tech Challenge, the Robotics Labs and Innovation Labs but we constantly continue to search and support initiatives, such as Codecamp,  that contribute to support the Romanian creators of technology and innovation. Furthermore we have developed a special offer for the IT segment through which we hope to answer  the daily banking needs of this public.  Find out more details on www.brd.ro/code
NTT DATA Romania provides development assistance and expert advice for customers across various industries, IT service providers, system integrators and software companies. The services offered cover the entire software development and management lifecycle. Currently the company serves over 300 clients in multiple countries, including Romania, Germany, Austria, Switzerland, Netherlands, Norway, Finland and USA.
The added value provided by NTT DATA Romania lies within the specific know-how of various business lines. This includes a thorough understanding of the main challenges felt by clients and the current economic environment. These aspects have significantly contributed to the growth of the company over the past 17 years, along with consistently enhancing customer experience.
Continental is a top-tier automotive manufacturing company that specializes in tyres, interior electronics, chassis components, brake systems, powertrain, tachographs and numerous other factors related to the transportation and automotive industries. Continental is divided into five sections: Chassis & Safety, Interior, Powertrain, Tyres, and Contitech. One of the company's main areas of expertise is fuel consumption, attained via reduced-resistance tyres, more efficient fuel injection systems and hybrid propulsion systems.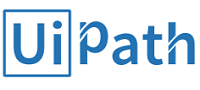 Two programming aficionados, Daniel Dines and Marius Tarca, both Romanian, started writing the history of UiPath more than 12 years ago founding DeskOver – a software outsourcing company. The firm was building automation libraries and sharing them with developers from all over the world and software development kits for other organizations such as IBM, Google and Microsoft to embed in their own products. Our code was and is still used on literally millions of machines around the world, part of different products.
In 2012, the team has realized the market fit with Robotic Process Automation (RPA) and started orienting resources towards building a platform for training and orchestrating software robots, and one year later they launched the first UiPath Desktop Automation product line based on Microsoft Workflow Designer – specifically targeting the RPA market. It was was the year the company initiated its first RPA journey with Sutherland and Dell to automate business processes. Already hundreds of processed were being automated using UiPath.
In 2015, DeskOver became UiPath, and concluded its first partnerships with several global BPO & Consulting Firms such as: Cognizant, Capgemini, Symphony, NIIT, Genfour, Virtual Operations, Symphony. Hundreds of processes began to be automated using the UiPath RPA tool. A stream of international recognitions followed suit – Aecus recognized UiPath as a Prominent Technological Innovator, Horses for Sources positioned UiPath in the Winner Circle of their RPA blueprint.
In April 2016, UiPath oversaw the launch of Front Office and Back Office Server suites, and also made available the Studio Community Edition reaching 10,000 active members in 6 months.
2017 was clearly the year of global expansion for UiPath. In April, the company raised a $30 million series-A funding led by Accel to assist with company expansion and product development, focusing on Artificial Intelligence capabilities. UiPath continued to grow – teams scaling up and new locations opening globally: Tokyo, Singapore, Australia, Paris. UiPath Academy was born allowing thousands of people worldwide train with the UiPath RPA platform solution. UiPath's footprint in the automation industry kept being acknowledged with several honouring titles – a global Leader and Star Performer in RPA (Everest Group), and – based on superior technology – as RPA industry leader (Forrester).
UiPath debuted its UiPath Forward event series in New York, which then continued to London and Bengaluru amassing more than 2000 customers, partners, analysts, thought leaders in the field of RPA to discuss its future and the impact on work and society.
At the beginning of this year, UiPath became a unicorn company! It raised $153 million Series B funding led by Accel, with Capital G (former Google Capital) and Kleiner Perkins Caufield & Byers as co-contributors. UiPath became the only RPA vendor to be named a Leader and Star Performer for two years in a row by the RPA PEAK Matrix survey conducted by Everest Group.
Half an year later, UiPath raises a new $225M funding Series C led by @CapitalG and @SequoiaCapital, becoming one of the fastest growing enterprise software companies in history.
UiPath is currently the enterprise RPA platform with the widest rate of adoption. More than 1800 enterprise customers and government agencies use it to rapidly deploy software robots.
UiPath's presence extends now to 16 countries throughout North America, Europe and Asia, and employs more than 1700 people.
Ness Digital Engineering is an innovative custom software development firm Ness Digital Engineering provides digital transformation and custom software product engineering services to help organizations envision, build, and continually evolve their digital platforms to enter new markets, capture new revenue and gain operational efficiencies.
Their global team enables clients to compete and grow in today's digital economy by providing deep expertise in experience engineering, product and platform development, and data analytics. Ness's strength is the ability to provide a seamless blend of creative design and user experience engineering, combined with a rigorous, productized approach to digital platform development and data analytics.
Product engineering is central to the company's heritage. Using their Ness Connected framework, they help companies define and develop the right digital products and services faster to significantly accelerate time to market, improve customer engagement and reduce business risk. As a custom software development firm, Ness believes digital platform development and product engineering requires a fundamentally different approach than running traditional enterprise IT services or providing staff augmentation.
ISSCO is the brand behind successful IT projects delivering in the West innovative technologies assimilated along 15 years of worldwide software development experience. ISSCO is widely known on the international market in Western Europe doubled by a prolific activity on the Romanian market, thus we are a perfect and healthy combination of OUTSOURCING and DEVELOPMENT OF OWN SERVICES AND PRODUCTS.
Outsourcing is a core component of their business, they work selectively for valuable customers on software development projects, building up specific teams that develop new solutions on explicit requests. In this approach, they use both latest technologies and current methodologies focusing on team involvement in architectural decisions. Their internal projects focus on their own products and solutions, which they develop and sell globally focusing on the needs of both small business and those of corporation solutions from scratch:
● Software development
● Mobile applications
● Hosting
● Quality assurance as a Service
● Cloud solutions;
ISSCO focuses daily on Company values, stimulates its team to work in a professional tempo to performance and valuable experience! The implementation of their successful projects would not have been possible without the involvement and sustained effort of a 45 developers team working in both Iasi and Bacau offices.
Now they are opening an office in Chisinau too and eager to welcome newcomers in their team!
They are also present in the social life of the community that they serve through active participation in social charity events.
AMDARIS is a rapidly expanding multinational Software Development Company. With offices in the UK, Romania and Moldova, they combine deep technology expertise, solutions architecture capability, development and program management skills that deliver best-in class Solutions that help Enterprises scale and meet their software challenges. They are a Microsoft Gold Partner, meaning they are industry recognized as being "best-in-class", and are in the top 1% of the Microsoft Partner Ecosystem.
AMDARIS delivers projects and programmes, working on products or platforms for clients ranging from tech start-ups, through to global multi-billion dollar businesses.
Their Abilities
They are able to provide end-to-end solutions, encompassing product design, project management, develop & build, through to automated testing, deployment, integration and ongoing support and Lifecycle Management.
Their delivery models include:
Augmented Development Resource (Including Teams, Complete Software Development function Agile, Waterfall or Hybrid
Blend of On-Site and Near-Shore
Operational excellence, governance and quality underpin everything they do. As an ISO9001 and ISO27001 company, their enterprise clients see them as a safe pair of hands.
Edurom is a national company that has been successfully providing in Romania, since 2002, human resources services, based on two powerful and well known global methodologies: BELBIN and Situational Leadership -The Original Model.
Moreover, EDUROM exclusively represents these methodologies in Romania. Thus, day by day, we are striving to: Build Leaders, Create and Develop PERFORMING Teams, and achieve significant Improvements of Productivity for our customers. Based on this, Edurom provides professional services in Training, Recruitment, AND Consultancy (Performance Management and Productivity Improvement).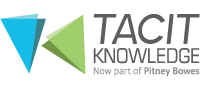 Tacit Knowledge is a global consultancy focused on digital retail, owned by global technology company Pitney Bowes. Tacit have worked at the nexus of commerce and content since 2002, applying Silicon Valley innovation and know-how to global retailers and brands. Tacit is now part of Pitney Bowes, a global technology company that provides commerce solutions in the areas of shipping, mailing, data and ecommerce. Tacit and Pitney Bowes provide the platforms and services to allow brands and retailers to connect and engage with their customers.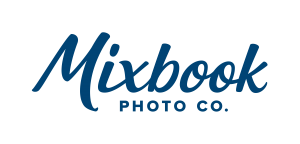 Mixbook Moldova is the development branch of a Silicon Valley company, headquartered in Redwood, California. For over 12 years Mixbook has delivered an intuitive and user-friendly online tool which helps consumers turn memories into digital masterpieces, which will accompany them for a lifetime.
The Moldovan branch is in a continuous search for experienced engineers and devs to add to the team. The branch is conveniently placed in Chisinau's center, in a brand new office that is filled with nothing but good people and good vibes.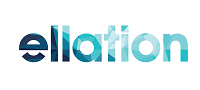 Ellation creates experiences for passionate communities to connect through the content they love. The company operates at the intersection of technology and media, and is redefining the next wave of media interaction and consumption. Ellation is a product, design, engineering, marketing and content company aimed at people looking to bring communities together, build sustainable business models for content creators, use technology to increase engagement, and access content globally.

Stefanini is a Brazilian company with over three decades of IT expertise, ranging from IT infrastructure outsourcing to software applications development and maintenance, focused on making the digital transformation dream a successful reality for our clients. They have a direct presence in 40 countries, through 77 offices, enjoy working for over 500 clients.
They've been on the Romanian market for 13 years, building a team of over 1 600 people in their offices in Bucharest, Sibiu and Târgu Mureș. Since 2016 they have been also present in Chișinău with a team of around 90 people delivering great services.
Their "big enough, yet small enough" approach makes us flexible, responsive and agile. Stefanini has career opportunities for professionals interested in a vibrant, passionate, team-oriented workplace.
Learn more about them on https://stefanini.com and join them on facebook.com/stefaniniromania/.
Endava is a public technology company, with over 17 years of experience of working with some of the world's leading Finance, Insurance, Telecommunications, Media, Technology, and Retail companies. Through the Digital Evolution, Agile Transformation and Automation solutions, Endava helps its clients be more engaging, responsive and efficient by supporting them from ideation to production.
Endava has 4,700 employees located in offices in North America and Western Europe and delivery centers in Romania, Moldova, Bulgaria, Serbia, Macedonia, Argentina, Uruguay, Venezuela, and Colombia.
Along with investing in long-term customer relationships, Endava recognized the importance of providing rewarding and challenging careers for people and, by doing so, has established itself as the employer of choice in certain regions.
Positioning Statement GAUS makes recruitment work without CVs. IT companies that need to employ Junior Developers can use GAUS to access intelligently pre-matched warm leads, that are ready to get hired. Unlike general recruitment tools, GAUS uses already available social data, aligns the expectations with an interactive chatbot and combines that with machine learning algorithms and recruitment know-how gathered from over 10.000 interviews to provide high accuracy matches. In this way, we transform the rigid selection process into a simple, effective and pleasant experience.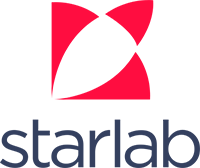 Starlab is a fast-growing IT company which is providing SMART and Innovative IT Service & Solutions. We develop on a healthy mix of next generation and experience that are based on Silicon Valley atmosphere. Founded in 2012, we have been providing Technical Support for the biggest telecommunication companies in Moldova as well as assuring development of the Epicor ERP system. Since September 2017 StarLab developed products for external market and today we're proud to have the trust of our international clients such as Porsche and Ness. We believe that our people are the ones who are driving and evolving the company thanks to their responsibility, optimism and desire for challenge. We know that with the right people on board everything it's possible!
At JetBrains, code is their passion. For over 15 years they have strived to make the strongest, most effective developer tools on earth. By automating routine checks and corrections, their tools speed up production, freeing developers to grow, discover and create.
Their line of software products include:
* IntelliJ IDEA (The most intelligent Java IDE)
* PhpStorm (Lightning-smart PHP IDE)
* WebStorm (The smartest JavaScript IDE)
* PyCharm (Python IDE for professional developers)
* RubyMine (The most intelligent Ruby IDE)
* AppCode (Smart IDE for iOS/OS X development)
* CLion (A smart cross-platform IDE for C and C++)
* DataGrip (Your Swiss Army knife for databases & SQL)
* PyCharm Edu (Professional tool to learn programming with Python)
* Rider (New Cross-platform .NET IDE based on the IntelliJ Platform and ReSharper)
* ReSharper (Visual Studio extension for .NET developers)
* ReSharper C++ (Visual Studio extension for .NET developers)
* dotTrace (.NET performance Profiler)
* dotMemory (.NET memory Profiler)
* dotCover (.NET unit test runner and code coverage tool)
* dotPeek (Free .NET decompiler and assembly browser)
* TeamCity (Powerful Continuous Integration out of the box)
* YouTrack (Issue tracker designed for development teams
* Upsource (Code review and repository browsing)
* Hub (JetBrains team tools, integrated)
* Kotlin (Statically typed programming language for the JVM, Android and the browser)
* MPS (DSL development environment)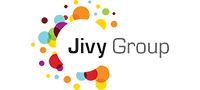 Jivy Group is a group of people and companies working together in the startup nation.
Jivy Group develops software products for a variety of startups in different industries such as gaming, social networks, trading industries, media complementary products, ad networks, online gambling and more.