Codecamp Baia Mare will take place on November 17. Don't forget to register HERE. 
In the meantime, we want to thank our partners for being with us every step of the way.
Established in 1998 in Cluj-Napoca, Softvision is now a big and global outsourcing company that provides great software product development services to their clients. Softvision expanded throughout Romania in Baia Mare, Bucuresti, Iasi and Timişoara. The company develops over 300 projects for over 100 clients from Europe and USA, in the following fields: software development, testing and quality assurance, mobile apps, UI/UX Design, support services and others.
Softvision is renowned for its Top 500 Fortune, Silicon Valley and Wall Street clients: Microsoft, Toshiba, Alcatel, Sharp, Swisscom, Sprint and others. In 2016, Softvision merged with well-renowned US-based Company SPI (Software Paradigms International), thus becoming an International Company with offices also in Canada, Australia, Brazil and India.
With the merger, Softvision gained new clients from the retail segment: Macy's, Saks Fifth Avenue, Bloomingdale's, Neiman Marcus, Lord&Taylor, Estee Lauder, Michael Kors. Softvision encourages their employees to work hard, play hard and to continuously learn through the Softvision University Program.
This was developed to offer full support to every individual in the company to reach the highest professional development level in accordance with their potential. Softvision University comprises 11 communities: .Net, Android, iOS, Web, DB, QA, Java, C/C++, DevOps, PM and Artificial Intelligence.
For most of the Romanian, BRD is a day to day presence, spread all over the country. We are a Top Romanian Bank and one of the companies listed at BVB. We have also a long history. Descendent of the National Industrial Credit Society, created in 1923, BRD was initially the Investment Bank of the Romanian country before becoming, in 1990, an universal bank. In 1999, Societe Generale became the majority shareholder of the bank. The French bank, one of the biggest from the euro are, with 145.000 employees in 66 countries and over 31 mil.  Clients from all over the word, transferred in Romania know-how that allowed us to become shortly one of the leaders of the Romanian market.
We constantly are looking to innovate ourselves, while offering to a wide public programs and products tailored, from kids to students and businesses of different sizes, comfort and  security. We have 2.3 mil clients and 780 branches. Our activity covers three major business lines: retail and IMM, big corporations and investment banking. With over 7.500 employees we are one of the biggest banking employers.
BRD is an important economic actor in the local economy but also we are an active social player, involved in the community through projects and programs that cover social, cultural and sportive areas.
We are proud to support technology and innovation in our country and we engage our efforts in developing key actors (the new generation of IT specialists and tech entrepreneurs ) for a digital society. Our main projects are  BRD First Tech Challenge, the Robotics Labs and Innovation Labs but we constantly continue to search and support initiatives, such as Codecamp,  that contribute to support the Romanian creators of technology and innovation. Furthermore we have developed a special offer for the IT segment through which we hope to answer  the daily banking needs of this public.  Find out more details on www.brd.ro/code
NTT DATA Romania provides development assistance and expert advice for customers across various industries, IT service providers, system integrators and software companies. The services offered cover the entire software development and management lifecycle. Currently the company serves over 300 clients in multiple countries, including Romania, Germany, Austria, Switzerland, Netherlands, Norway, Finland and USA.
The added value provided by NTT DATA Romania lies within the specific know-how of various business lines. This includes a thorough understanding of the main challenges felt by clients and the current economic environment. These aspects have significantly contributed to the growth of the company over the past 17 years, along with consistently enhancing customer experience.
Continental is a top-tier automotive manufacturing company that specializes in tyres, interior electronics, chassis components, brake systems, powertrain, tachographs and numerous other factors related to the transportation and automotive industries. Continental is divided into five sections: Chassis & Safety, Interior, Powertrain, Tyres, and Contitech. One of the company's main areas of expertise is fuel consumption, attained via reduced-resistance tyres, more efficient fuel injection systems and hybrid propulsion systems.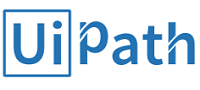 Two programming aficionados, Daniel Dines and Marius Tarca, both Romanian, started writing the history of UiPath more than 12 years ago founding DeskOver – a software outsourcing company. The firm was building automation libraries and sharing them with developers from all over the world and software development kits for other organizations such as IBM, Google and Microsoft to embed in their own products. Our code was and is still used on literally millions of machines around the world, part of different products.
In 2012, the team has realized the market fit with Robotic Process Automation (RPA) and started orienting resources towards building a platform for training and orchestrating software robots, and one year later they launched the first UiPath Desktop Automation product line based on Microsoft Workflow Designer – specifically targeting the RPA market. It was was the year the company initiated its first RPA journey with Sutherland and Dell to automate business processes. Already hundreds of processed were being automated using UiPath.
In 2015, DeskOver became UiPath, and concluded its first partnerships with several global BPO & Consulting Firms such as: Cognizant, Capgemini, Symphony, NIIT, Genfour, Virtual Operations, Symphony. Hundreds of processes began to be automated using the UiPath RPA tool. A stream of international recognitions followed suit – Aecus recognized UiPath as a Prominent Technological Innovator, Horses for Sources positioned UiPath in the Winner Circle of their RPA blueprint.
In April 2016, UiPath oversaw the launch of Front Office and Back Office Server suites, and also made available the Studio Community Edition reaching 10,000 active members in 6 months.
2017 was clearly the year of global expansion for UiPath. In April, the company raised a $30 million series-A funding led by Accel to assist with company expansion and product development, focusing on Artificial Intelligence capabilities. UiPath continued to grow – teams scaling up and new locations opening globally: Tokyo, Singapore, Australia, Paris. UiPath Academy was born allowing thousands of people worldwide train with the UiPath RPA platform solution. UiPath's footprint in the automation industry kept being acknowledged with several honouring titles – a global Leader and Star Performer in RPA (Everest Group), and – based on superior technology – as RPA industry leader (Forrester).
UiPath debuted its UiPath Forward event series in New York, which then continued to London and Bengaluru amassing more than 2000 customers, partners, analysts, thought leaders in the field of RPA to discuss its future and the impact on work and society.
At the beginning of this year, UiPath became a unicorn company! It raised $153 million Series B funding led by Accel, with Capital G (former Google Capital) and Kleiner Perkins Caufield & Byers as co-contributors. UiPath became the only RPA vendor to be named a Leader and Star Performer for two years in a row by the RPA PEAK Matrix survey conducted by Everest Group.
Half an year later, UiPath raises a new $225M funding Series C led by @CapitalG and @SequoiaCapital, becoming one of the fastest growing enterprise software companies in history.
UiPath is currently the enterprise RPA platform with the widest rate of adoption. More than 1800 enterprise customers and government agencies use it to rapidly deploy software robots.
UiPath's presence extends now to 16 countries throughout North America, Europe and Asia, and employs more than 1700 people.
Edurom is a national company that has been successfully providing in Romania, since 2002, human resources services, based on two powerful and well known global methodologies: BELBIN and Situational Leadership -The Original Model.
Moreover, EDUROM exclusively represents these methodologies in Romania. Thus, day by day, we are striving to: Build Leaders, Create and Develop PERFORMING Teams, and achieve significant Improvements of Productivity for our customers. Based on this, Edurom provides professional services in Training, Recruitment, AND Consultancy (Performance Management and Productivity Improvement).

We are a software consulting company that delivers user experience, development, integration, and QA services for enterprise and consumer-facing applications. We build solutions for mobile & tablet, desktop web, digital publishing, interactive forms, and connected devices.
Here at Ensemble, it's plain and simple, we make software. But it's clear that our employees are the ones who make each of our projects a success. We're proud of what we do, and we're committed to giving you the correct tools to do your job, and do it well.
Our work with industry leaders such as Adobe®, Microsoft®, and Amazon® has built up an expansive portfolio and extensive experience in mobile app development, digital publishing, connected TV & consoles, enterprise solutions, digital marketing and cloud & infrastructure.
Since 1995, we have been building a strong company foundation, with each of the core members of our management team having been with the company for most of this time. We also always aim to promote from within first to ensure that we retain our greatest asset – our employees.
At JetBrains, code is their passion. For over 15 years they have strived to make the strongest, most effective developer tools on earth. By automating routine checks and corrections, their tools speed up production, freeing developers to grow, discover and create.
Their line of software products include:
* IntelliJ IDEA (The most intelligent Java IDE)
* PhpStorm (Lightning-smart PHP IDE)
* WebStorm (The smartest JavaScript IDE)
* PyCharm (Python IDE for professional developers)
* RubyMine (The most intelligent Ruby IDE)
* AppCode (Smart IDE for iOS/OS X development)
* CLion (A smart cross-platform IDE for C and C++)
* DataGrip (Your Swiss Army knife for databases & SQL)
* PyCharm Edu (Professional tool to learn programming with Python)
* Rider (New Cross-platform .NET IDE based on the IntelliJ Platform and ReSharper)
* ReSharper (Visual Studio extension for .NET developers)
* ReSharper C++ (Visual Studio extension for .NET developers)
* dotTrace (.NET performance Profiler)
* dotMemory (.NET memory Profiler)
* dotCover (.NET unit test runner and code coverage tool)
* dotPeek (Free .NET decompiler and assembly browser)
* TeamCity (Powerful Continuous Integration out of the box)
* YouTrack (Issue tracker designed for development teams
* Upsource (Code review and repository browsing)
* Hub (JetBrains team tools, integrated)
* Kotlin (Statically typed programming language for the JVM, Android and the browser)
* MPS (DSL development environment)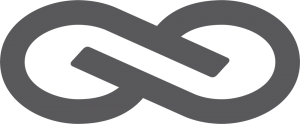 We began working in 2001, and during these years we never stopped thinking bigger. Under the name Programming Pool we specialized and created web-based applications for various service industries, and we've had the opportunity of working with clients from all over the world.