Fascinated by advanced technology? Do you want to know more about the latest trends, innovations and breakthroughs in the tech industry? Codecamp Iasi is just around the corner. Grab a ticket and let the adventure begin!
An overview of the Codecamp Iasi schedule:
Masterclasses (May 10 – 11)
Codecamp Iasi Day 1 (May 12) – Register here to buy your ticket.
Codecamp Iasi Day 2 (May 13) – FREE access. Registration required.  
This article is dedicated to our partners as a big "THANK YOU!" These companies have helped us turn Codecamp Iasi into a dream come true.
Endava is a privately-owned IT services company, with over 15 years of experience of working with some of the world's leading Finance, Insurance, Telecommunications, Media, Technology, and Retail companies. Through the Agile Transformation and Digital Evolution propositions, Endava is helping clients evolve and transform their businesses to meet the needs of today's and tomorrow's customers.
Endava has over 3,500 employees located in offices in North America and Western Europe and delivery centres in Colombia, Macedonia, Moldova, Romania, Serbia and Bulgaria.
Along with investing in long-term customer relationships, Endava recognised the importance of providing rewarding and challenging careers for people and, by doing so, has established itself as the employer of choice for the best and brightest engineers.
Established in 1998 in Cluj-Napoca, Softvision is now a big and global outsourcing company that provides great software product development services to their clients. Softvision expanded throughout Romania in Baia Mare, Bucuresti, Iasi and Timisoara. The company develops over 300 projects for over 100 clients from Europe and USA, in the following fields: software development, testing and quality assurance, mobile apps, UI/UX Design, support services and others.
Softvision is renowned for its Top 500 Fortune, Silicon Valley and Wall Street clients: Microsoft, Toshiba, Alcatel, Sharp, Swisscom, Sprint and others. In 2016, Softvision merged with well-renowned US-based Company SPI (Software Paradigms International), thus becoming an International Company with offices also in Canada, Australia, Brazil and India.
With the merger, Softvision gained new clients from the retail segment: Macy's, Saks Fifth Avenue, Bloomingdale's, Neiman Marcus, Lord&Taylor, Estee Lauder, Michael Kors.
Softvision encourages their employees to work hard, play hard and to continuously learn through the Softvision University Program. This was developed to offer full support to every individual in the company to reach the highest professional development level in accordance with their potential. Softvision University comprises 11 communities: .Net, Android, iOS, Web, DB, QA, Java, C/C++, DevOps, PM and Artificial Intelligence.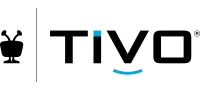 TiVo is the leader in the advanced television entertainment. Since its inception in 1999, TiVo has disrupted the television entertainment industry with innovative solutions that navigate the "content chaos" challenge of the market. At TiVo, they strive to give TV viewers the ultimate viewing experience. From the first DVR to the latest cloud-based, software-as-a-service solutions, TiVo's all-in one approach to its products pushes the cutting edge of television entertainment technology both in and out of the home.
TiVo also caters to a diverse group of TV viewers through our long-standing partnerships with not only the top multi-system operators-both domestic and international-but also the leading over-the-top content providers. TiVo's revolutionary products have been awarded six Emmy Awards to date for game-changing contributions to the television entertainment industry.
TiVo's global reach starts from its headquarters in San Jose, CA, extends to its nationwide offices in New York, NY, Boston, MA and Durham, NC, and travels overseas to TiVo's newest office in lasi, Romania.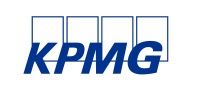 KPMG operates as a global network of independent member firms offering audit, tax and advisory services; working closely with clients, helping them to mitigate risks and grasp opportunities. Member firms' clients include business corporations, governments and public sector agencies and not-for-profit organizations. They look to KPMG for a consistent standard of service based on high order professional capabilities, industry insight and local knowledge.
KPMG member firms can be found in 152 countries. Collectively they employ more than 189,000 people across a range of disciplines. Sustaining and enhancing the quality of this professional workforce is KPMG's primary objective. Wherever they operate they want their firms to be no less than the professional employers of choice.
KPMG contributes to the effective functioning of international capital markets. They support reforms that strengthen the markets' credibility and their social responsibility. They believe that similar reform must extend to the professional realm.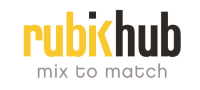 The HUB from Piatra Neamt is a consistent binder for the entrepreneurial ecosystem in the region. They dare to challenge those who are willing to join the community through initiative, transparency, courage and determination. Whether it's entrepreneurs in the making, professionals in the business area, companies eager to invest, starting or mature startups or simply connectors and facilitators, each one and all together are the essential part of the HUB's mission and contribute significantly to its story.
The HUB aims to increase the entrepreneurial environment and support it for a long term, but for that they need reliable players to join and act accordingly. In that sense, they are addressing companies that are open to an honest dialogue and focused on the real needs of entrepreneurial dynamics within the region, and such companies have already joined the HUB. They want to generate the energy and the creative spirit that excite and support people in their entrepreneurial challenges.
All these goals will be materialised through a series of programs, events and services that will serve the entire regional entrepreneurial community, activities that have already been tested and validated with the target group.
Maxcode builds and delivers payment and identification software. They have years of experience in offering solutions for Banks, Payment Service Providers, and merchants. These solutions vary from modules that allow merchants to connect with their bank to complete billing transaction-based systems.
As a Fintech constructor Maxcode excels in the development of online payments and electronic identification. Components developed by Maxcode are based on newest technology, built by engineers who are experienced developers, and also bring years of knowledge on the concepts behind many used payment methods and identification protocols. Maxcode is your partner in developing ideas about new or improved services utilising xs2a (Access to the Account) opportunities provided in the most recent Payment Service Directive.
camLine offers software solutions for manufacturing excellence. Their products, services and solutions are recognized as first-tier in high-tech manufacturing. There is an underlying reason for this; one that, in itself, is imperceptible, but permeates every aspect of every solution the camLine team delivers.
It is know-how; the culmination of consciously and patiently developing the right blend of products, first-team services, a creative and intelligent team that supports and functions as one, and management leadership that oversees and sustains the continuity of threads of expectations and excellence.
Implementing a camLine solution is based on own software brands and inspires an inclination to reach higher. camLine, as your partner, can ensure your ongoing manufacturing operations are optimized and enhanced to reach and sustain Manufacturing Excellence.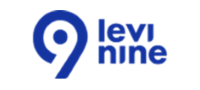 Since 2007, the Levi9 delivery center located in Iasi has brought together a growing team of young and talented professionals in an inspiring environment, based on the highest standards of excellence. More than 130 Levi9 professionals are ready to share their expertise in areas such as .NET and Java Software Development, Software Testing, Business Intelligence and IT Operations, all with an agile spirit.
The quality of their team members is the quality that they deliver, thus they make a strong commitment to their people by developing Personal Development Programs for all team members, through which specific skill sets are optimized, new technologies and methodologies are learned, and people are presented with the opportunity to spend time and energy on subjects of personal interest.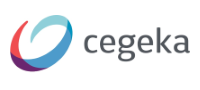 With over 3600 employees, Cegeka is one of the top ICT providers in Benelux. They develop, implement and manage IT applications and infrastructures for medium-sized and large organizations. They overcome challenges for clients in the healthcare, social security, retail, public, industry, logistics and financial sectors. Cegeka's current portfolio includes customers from all over the world, with a vast majority in the BeNeLux region, customers for which they provide 24/7/365 availability.
Customers make use of the services that Cegeka delivers, to implement and integrate IT infrastructures, managed services, outsourcing, user support, desktop management, the development and implementation of applications, technical support and consultancy. With their own data centers in Hasselt (BE), Leuven (BE) and Veenendaal (NL), Cegeka is ready for the future and for new business models, and so are its customers.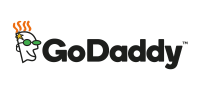 From April 2017, HEG and GoDaddy have joined forces to better serve small businesses and web experts around the world. More than 16 million customers depend on HEG and GoDaddy to help them build powerful online identities and turn their ideas into reality. Together, the companies will deliver even more value to customers and introduce innovative solutions to help their ventures succeed.
GoDaddy's mission is to give its customers the tools, insights and the people to transform their ideas and personal initiative into success. GoDaddy is the place people come to name their idea, build a professional website, attract customers and manage their work. GoDaddy will also now lead the World Hosting Days and NamesCon brands and conferences. GoDaddy will continue to operate both conferences independently and will invest in their continued growth.
Customers of HEG's brands, including 123 Reg, Heart Internet, Domain Factory, Host Europe, Paragon Group, Server4You, and Serverloft, can continue to contact customer support and access their services as they've always done.
The HEG brand will be replaced by the GoDaddy brand moving forward. HEG will continue to operate in its current locations.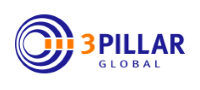 A product lifecycle management and development company that accelerates business growth. 3Pillar believes in engineering software products that have a true purpose. And they know that you need a partner that doesn't just plan, but one who can get it done.
What makes 3Pillar different is their mindset. The company didn't evolve out of IT consulting. They're a new breed of product development company, born from the world of engineering excellence and focused on value creation through software. 3Pillar knows what it takes to build successful digital experiences in an increasingly noisy world, providing solutions that are purpose-driven and results-oriented.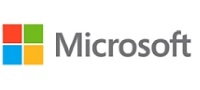 Founded in 1975, Microsoft (Nasdaq "MSFT") is the worldwide leader in software, services, devices and solutions that help people and businesses realise their full potential. "Our mission is to empower every person and every organization on the planet to achieve more."
Microsoft refers to Microsoft Corp. and its affiliates, including Microsoft Mobile Oy, a subsidiary of Microsoft. Microsoft Mobile Oy develops, manufactures and distributes Lumia and Asha and Nokia X mobile phones and other devices.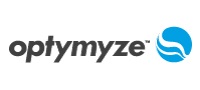 Optymyze is revolutionizing the performance of sales people with data science, process automation, enterprise planning, and advanced analytics. They do it by motivating people to achieve sales goals, efficiently managing sales operations, predicting the performance of each sales person, and forecasting sales results and the cost of sales.
By enabling clients to rapidly and efficiently adapt to change, Optymyze turns sales operations into a strategic advantage. Their success has been recognized by Gartner as a Leader in sales performance management, by Ventana Research for innovations in sales operations management, and by Brandon Hall Group for advances in sales enablement.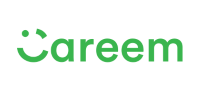 Based in Dubai, Careem started out as a web-based corporate car booking service in 2012. Right now, the company has grown into a transportation network company offering daily car hire with operations spanning 53 cities in South Africa, The Middle East and North Africa. Careem makes renting a car extremely easy. The company's goal is to cater to the needs and wants of the customer. They offer different types of cars based on your personal preference and budget.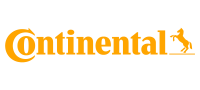 Continental is a top-tier automotive manufacturing company that specializes in tyres, interior electronics, chassis components, brake systems, powertrain, tachographs and numerous other factors related to the transportation and automotive industries. Continental is divided into five sections: Chassis & Safety, Interior, Powertrain, Tyres, and Contitech. One of the company's main areas of expertise is fuel consumption, attained via reduced-resistance tyres, more efficient fuel injection systems and hybrid propulsion systems.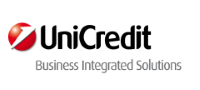 UniCredit Business Integrated Solutions is the Group's global services company created from the integration and consolidation of 16 Group companies and is dedicated to providing services in the sectors of Information and Communication Technology (ICT), Back Office and Middle Office, Real Estate, Security and Procurement. It is one of the first service companies to be created at European level and its aim is to consolidate and reorganise those operational activities necessary for the correct functioning of the Groups' business by leveraging on a more flexible delivery and an improved response time.
The company includes about 10.600 people and oversees activities in 11 countries: Austria, Germany, Italy, Poland, Great Britain, Czech Republic, Romania, Slovakia, Hungary, New York and Singapore.
CRF Health is the leading provider of patient-centered eSource and telemedicine technologies and service solutions for the life sciences industry. With experience in more than 800 clinical trials, over 100 languages and across 74 countries, CRF Health's TrialMax® platform consistently demonstrates the industry's highest data accuracy, patient and site compliance, and patient retention. Its recent acquisition of mHealth provider Entra Health, has allowed CRF Health to extend the connectivity of its existing technology to now include cloud-based remote patient monitoring, telehealth, data exchange and analytics.
CRF Health's eSource solutions improve trial engagement by making the patient the center piece of the healthcare and clinical trial process, and seamlessly integrating into sites to maximize protocol compliance. The integrated TrialMax platform includes eCOA solutions for collecting PROs (Patient Reported Outcomes), ObsROs (Observer Reported Outcomes), ClinROs (Clinician or Rater Reported Outcomes), and PerfOs (Performance Outcomes), and features TrialConsent™, an electronic solution for collecting informed consent in clinical trials.
Contact:  [email protected], +1 267.498.2350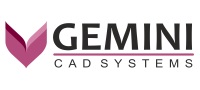 Gemini CAD Systems is a dynamic company defined by creativity and pursuit of excellence. They put people in touch with technology and bring innovative solutions to challenges raised by the industry. Specialized in development and implementation of technology for flexible materials processing, Gemini CAD Systems focuses on computer aided design and cutting room processes.
They build your business on a strong foundation based on two pillars: a team which incorporates decades of experience in cross-linked fields of expertise, and a collection of proprietary, in-house developed algorithms and know-how resources.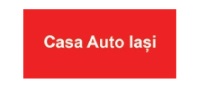 With over 15 years of experience in the automotive industry, Casa Auto is part of the Tester company group. The success of their story has always been based on their tenacious and visionary business mantra, coupled with an honest passion for the industry. Casa Auto deals with some of the most renowned auto brands in the world (Mercedes-Benz, Smart, Hyundai, Mitsubishi, Jaguar, Land Rover, Mazda and Honda), constantly aiming to reinvent itself in order to exceed the expectations of their customers.
youngculture is a Zurich based software engineering company with more than 20 years of activity in the Swiss, German and Austrian markets. Most of their clients are software development departments of large corporations or software development companies activating especially in eCommerce, Finance and Aviation sectors.
Their software engineering teams' expertise is constantly growing – they use Java and .NET top technology.
In Iasi, they are the first software company that has opened a Hybris competence center, having its own training program, growing Hybris certified software engineers and working on platform development projects. While their Java teams use SAP Hybris to improve customer experience in digital Commerce, their .NET teams have a significant role in shaping web platforms for major Swiss companies.
Their approach is an expression of the values they place on their work and on themselves. They are committed to create and maintain a friendly, supportive, and relaxed working environment, where everyone behaves with integrity and respect, effectively communicates and collaborates with the other colleagues, is curious and continually learns, shares know-how and is helpful, enjoys responsibility and takes decisions, values quality in social and family life.
They all contribute to the company's success in the best possible way when working together, converging their own specific strengths to build quality software solutions for their clients. Organized in small, carefully chosen and excellently skilled teams, they benefit from the flexibility offered by the flat hierarchy and the open communication to solve every problem faced and to do what they know best – software engineering.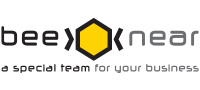 Since 2004 BeeNear has been offering services for IT&C field, for the European market, especially for the Italian one. Through a commercial agreement, since 2013 the company entered the German market. BeeNear is based in Iasi – Romania and was born from an Italian business initiative (involving private individuals and public institutions) aimed at creating a center of excellence in the design and development of software in the JAVA technology environments and Microsoft. NET.
Crossover (also known as Crossover for Work) not only connects companies to the best talent from around the world, but also provides a seamless end-to-end solution for remote team management. As a mission-driven company, Crossover tests each applicant extensively to provide an opportunity for elite talent to rise to the top and to ensure that their clients hire only the best of the best from over 98 different countries.
They also believe that the best talent in the world is looking for long-term careers (not short-term or part-time contracts), so they only offer 40+ hour/week long-term, high-paying positions. Crossover believes that by providing high-paying jobs to the top talent from around the world, they will help transform global society in a profound and positive way.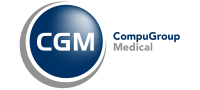 CompuGroup Medical is a leading global eHealth provider. Their software and communications solutions assist doctors, dentists, hospitals, pharmacists, associations, networks and other service providers with workflow, diagnosis and therapy. The platforms they provide facilitate the networking of all healthcare stakeholders. With a customer base of around 385,000 service providers worldwide, CompuGroup Medical covers:
        General practitioners and dentists

        Hospitals, clinics, rehabilitation centers and care facilities

        Pharmacies

        Health insurers

        Pharmaceutical companies

        Public bodies
CompuGroup Medical provides modern IT solutions which are in step with the latest developments in the field of medicine and which meet the needs of the healthcare sector. This enables users to store, exchange and access medical information when and where they need it, improving their performance and benefiting patients whilst savings costs. Their solutions work for people who care about health by providing them with relevant medical information and data anywhere and anytime they require it.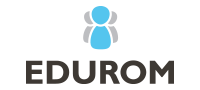 EDUROM is a national company that has been successfully providing since 2002, human resources services in Romania, based on two powerful and well known global methodologies: BELBIN and Situational Leadership -The Original Model.
Moreover, EDUROM exclusively represents these methodologies in Romania. Thus, day by day, they are striving to: Build Leaders, Create and Develop PERFORMING Teams, and achieve significant Improvements of Productivity for their customers. EDUROM provides professional services in Training, Recruitment AND Consultancy (Performance Management and Productivity Improvement). Their team is comprised of 12 Consultants that are managing an annual portfolio of 50 clients.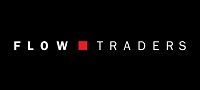 Flow Traders is a leading global technology-enabled liquidity provider, specialized in Exchange Traded Products (ETPs). The company's growth is ensured by trading desks in Europe, the Americas, and Asia, which provide liquidity across all major exchanges, globally, 24 hours a day. Founded in 2004, Flow Traders continues to cultivate the entrepreneurial, innovative and team-oriented culture that has been with them since the beginning.
As a technology company operating in the financial environment, Flow Traders users their main technology platform to quote bid and ask prices in thousands of ETP listings, as well as similar financial products. The company provides liquidity to institutional counterparties off-exchange across all regions: the Americas, APAC and EMEA.
As a principal trading firm, Flow Traders trade for their own account only. They don't have clients, nor do they provide any investment services or ancillary services to others. Their strategies are designed to use information that is publicly available and they use fairly simple, non-controversial and transparent order types.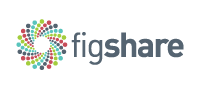 Figshare helps academic institutions store, share and manage all of their research outputs. The company is a repository where users can make all of their research outputs available in a citable, shareable and discoverable manner. Figshare allows users to upload any file format to be previewed in the browser so that any research output, from posters and presentations to datasets and code, can be disseminated in a way that the current scholarly publishing model does not allow.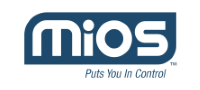 MiOS, LTD. is a global software and hardware company represented in over 65 countries, and focused on developing and distributing advanced control and monitoring solutions for the home and small enterprise markets. Founded in 2008, MiOS has created the technology platform that bridges many different devices to produce hardware and software solutions for home control networks.
Now in its fourth generation, the MiOS platform allows users to remotely control, monitor and automate their households and businesses with products that are currently available from any provider. Technology developments such as MiOS are driving an exploding market for increased home security, greater energy-cost savings, global remote home management, and the growing "aging at home" population.
MiOS is a global employer with operations in North and South America and Europe. MiOS is dedicated to advancing technology to save energy, achieve a greener lifestyle and simplify security.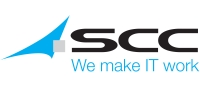 SCC makes IT work through partnership, knowledge, and passion: trusted to run IT infrastructure services for leading business across Europe for 40 years. The company enables people to do business by planning, supplying, integrating and managing their IT.  SCC integrates enabling IT that supports the British economy. They manage the IT that creates the foundations of their national charities and heritage.
SCC's award-winning UK Data Centres keep data secure to Official & Official Sensitive (IL2 & 3) security standards, housing the most established and cost-effective cloud solution from the first Pan-Government Accredited provider. With SCC, great things happen when the company works closer to the customer. Their mission is to make IT work by delivering quality IT solutions and services that change the way businesses do business.
WalletHub is the first-ever website to offer free credit scores and full credit reports that are updated on a daily basis. But they consider that just an appetizer, as they've built the brain of an artificially intelligent financial advisor that will truly leave your wallet full.
WalletHub's brain performs three primary functions, providing: 1) Customized credit-improvement advice; 2) Personalized savings alerts; and 3) 24/7 wallet surveillance. Such features are supplemented by more reviews of financial products, professionals and companies than any other website offers and a diverse community of subject matter experts. WalletHub is owned by Evolution Finance, Inc. and is based in Washington, DC.
MIND is a leading provider of convergent real-time end-to-end billing and customer care product based solutions as well as unified communication call accounting and analytics solutions for organizations and large multinational corporates. Founded in 1995 with a vision to provide comprehensive yet flexible, ready for deployment solutions to any telecommunication service.
Today, with over 250 experienced engineers and professionals, MIND continues to provide product based solutions enabling even complex operators short time to market service launch. MIND delivers its applications in any business model (license, SaaS, managed service or complete outsourced service) to enable its customers to choose the best model that fits their needs.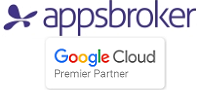 Appsbroker is Google's largest partner in Europe, helping drive Google Cloud and Apps adoption at major enterprises across the globe and helping hundreds of thousands of people embrace SmarterWorking. Their SmarterWorking solutions leverage the power of Google Cloud to help modernise and streamline big business functions; helping teams collaborate and transform ways of working.
Appsbroker delivers digital transformation strategies that unlock real business value. Whether it's hidden in data, corporate knowledge, people, or processes; Appsbroker's SmarterWorking solutions, built on Google Cloud, are leading the way in business transformation.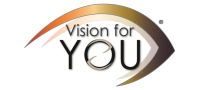 With over 12,000 satisfied customers, Vision for You operates in the medical commerce business for nearly 5 years, providing outstanding optometry services and products. The company's main area of expertise is eyeglass and sunglass manufacturing, as well as associated accessories and repairs.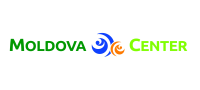 Moldova Center is an office Class A building, certified Breeam "Very Good", and the first building in Iasi to adopt the newest green technologies. In 2015, Moldova Business Center was awarded at the CIJ Award" Gala " as "ESSA Leading Green Building of the Year", becoming a reference to green buildings in Romania.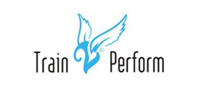 With Train2 Perform, performance is attitude. The company is made up of a team of skilled and enthusiastic professionals in the HR department. Train2Perform focuses on building trustworthy partnerships in management consulting. Their experience covers the following domains: training, recruiting, management consulting and HR (system & organizational analysis, coaching management).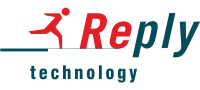 Born in Italy 20 years ago, with more than 5000 employees, Reply is made up of a network of highly specialized companies, which support leading industrial groups in defining and developing business models to optimize and integrate processes, applications and devices, using new technology and communication paradigms, such as Big Data; Cloud Computing; Digital Communication; Internet of Things; Mobile and Social Networking.
Reply is present in other countries as Germany, UK, Benelux, North America, Poland and from 2015 in Romania, represented by Technology Reply.
Part of Reply group, Technology Reply is a system integrator service consultancy company that ensures the design, implementation and maintenance of different platforms, oriented on software development Oracle and Microsoft based with a focus on new technologies and new directions: Big Data, IoT, Hybris.
Please fell free to contact us at [email protected]
ASAP's goal is to promote Romania as a most desirable offshoring destination.
Their expertise starts from statistics (companies ecosystem, technical talent resource, salary surveys, graduates no, etc.), office market, labor laws, consultancy for opening a company in Romania, employer branding plan and technical recruiting. They are aware of the technical talent's motivation and they aim to become their first consultancy choice when changing jobs.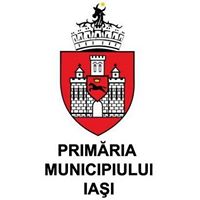 Iasi City Hall's mission is to offer high-quality public services in the local public administration field. As a member of Romania's Municipality Association, its vision is to care for the local community – employees, clients, collaborators, and business partners – in an attempt to become a regional and national leader. Iasi City Hall's strategic approach follows 4 core principles:
Financial perspective
Client's perspective
Perspective of internal processes
Educational-development perspective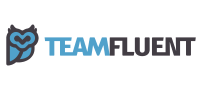 Agile learning software for growing companies. Teamfluent helps you build a culture of learning and increase the productivity of your teams. You can use it to improve employee onboarding, ensure HR compliance, track learning progress, and give employees learning autonomy and flexibility.
The app stimulates and accelerates personal development and helps develop employees using modern learning tools such as social learning, micro learning and gamification. Their mission is to become the single source of knowledge in organisations.
Launched in 2002, Travis is one of the most renowned tourism agencies in Romania. The company specializes on vacations, flight ticketing, hotel reservations, car rental, and event management. Three divisions make up the Travis brand: Travis Tourism, Travis Corporate & Events and Travis Rent a Car. With an initial goal to provide "professional travel services", the company has been investing a lot in technology, development and people in an attempt to grow the business and provide the best services to their customers.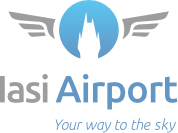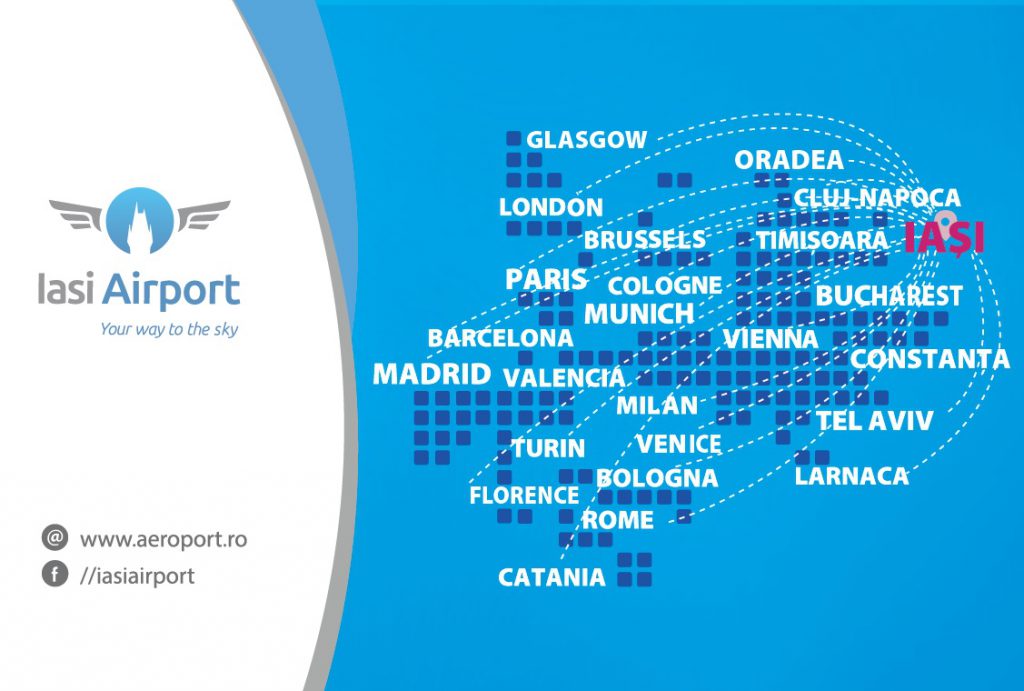 Thank you, everyone!
See you at Codecamp in Iasi on 12-13 May!