Only 4 days left to Codecamp in Baia Mare on April 22nd! Have you booked your free seat? If not, you can do that here.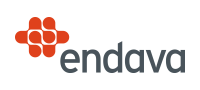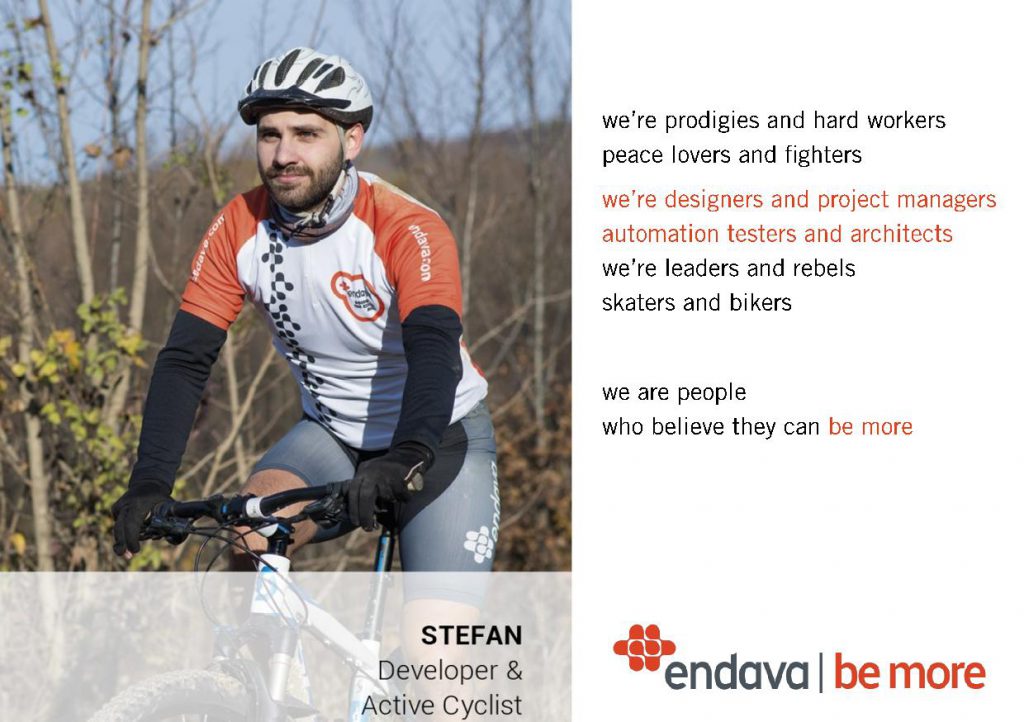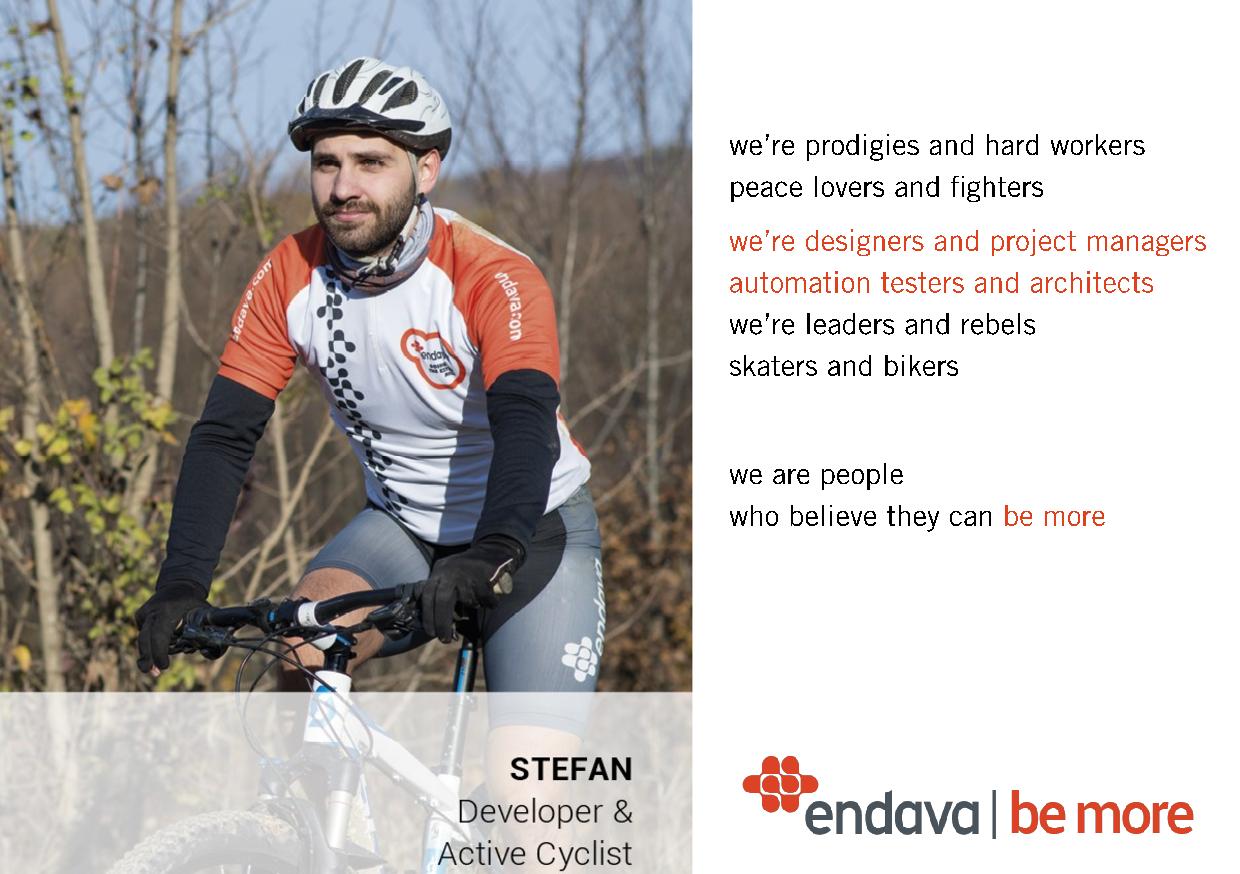 It's our first time in Baia Mare and we're really keen on getting things right from the very beginning. That's why we've taken care of everything from speakers to communities and trusted partners in high detail. We're dedicating this article to the latter as a big "Thank You" for making this event possible!
Endava is a privately-owned IT services company, with over 15 years of experience of working with some of the world''s leading Finance, Insurance, Telecommunications, Media, Technology, and Retail companies. Through the Agile Transformation and Digital Evolution propositions, Endava is helping clients evolve and transform their businesses to meet the needs of today's and tomorrow''s customers.
Endava has over 3,500 employees located in offices in North America and Western Europe and delivery centres in Colombia, Macedonia, Moldova, Romania, Serbia and Bulgaria.
Along with investing in long-term customer relationships, Endava recognised the importance of providing rewarding and challenging careers for people and, by doing so, has established itself as the employer of choice for the best and brightest engineers.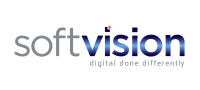 Established in 1998 in Cluj-Napoca, Softvision is now a big and global outsourcing company that provides great software product development services to their clients. Softvision expanded throughout Romania in Baia Mare, Bucuresti, Iasi and Timisoara.
The company develops over 300 projects for over  100  clients from  Europe and  USA,  in the following fields:  software development,  testing and quality assurance,  mobile apps,  UI/UX Design, support services and others.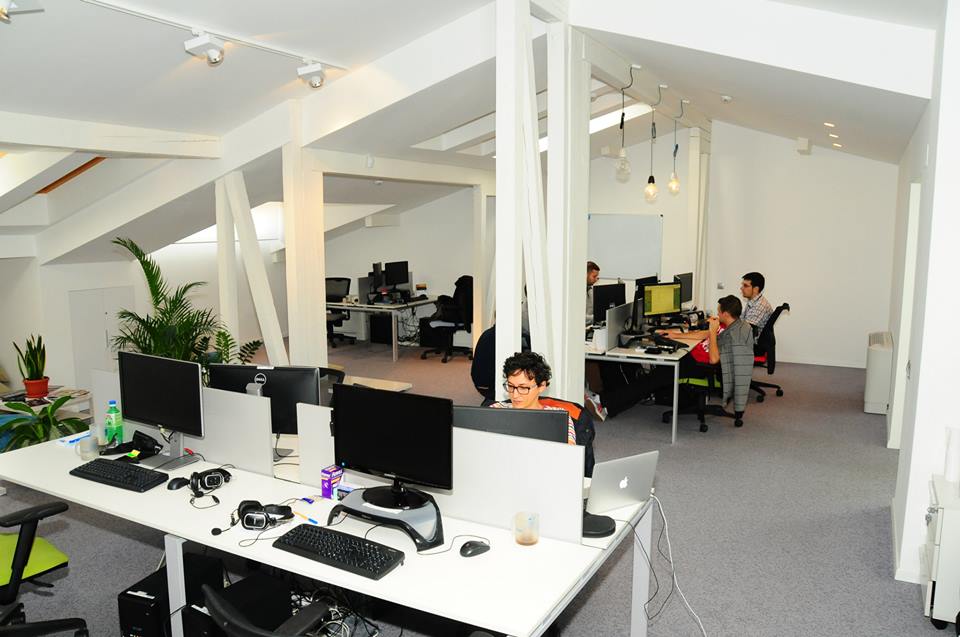 Softvision is renowned for its Top 500 Fortune, Silicon Valley and Wall Street clients: Microsoft, Toshiba, Alcatel, Sharp, Swisscom, Sprint and others.
In  2016, Softvision merged with well-renowned  US-based  Company SPI (Software  Paradigms International),  thus becoming an International Company with offices also in  Canada,  Australia, Brasil and India.
With the merger,  Softvision gained new clients from the retail segment: Macy's,  Saks  Fifth Avenue, Bloomingdale's, Neiman Marcus, Lord & Taylor, Estee Lauder, Michael Kors.
Softvision encourages their employees to work hard, play hard and to continuously learn through the Softvision  University  Program. This was developed to offer full support to every individual in the company to reach the highest professional development level in accordance with their potential.
Softvision University comprises  11 communities: .Net,  Android,  iOS,  Web, DB,  QA,  Java,  C/C++, DevOps, PM and Artificial Intelligence.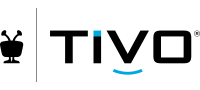 TiVo is the leader in the advanced television entertainment. Since its inception in 1999, TiVo has disrupted the television entertainment industry with innovative solutions that navigate the "content chaos" challenge of the market. At TiVo, they strive to give TV viewers the ultimate viewing experience. From the first DVR to the latest cloud-based, software-as-a-service solutions, TiVo's all-in one approach to its products pushes the cutting edge of television entertainment technology both in and out of the home. TiVo also caters to a diverse group of TV viewers through our long-standing partnerships with not only the top multi-system operators-both domestic and international-but also the leading over-the-top content providers. TiVo's revolutionary products have been awarded six Emmy Awards to date for game-changing contributions to the television entertainment industry.
TiVo's global reach starts from its headquarters in San Jose, CA, extends to its nationwide offices in New York, NY, Boston, MA and Durham, NC, and travels overseas to TiVo's newest office in lasi, Romania.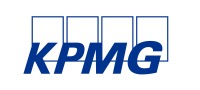 KPMG operates as a global network of independent member firms offering audit, tax and advisory services; working closely with clients, helping them to mitigate risks and grasp opportunities.
Member firms' clients include business corporations, governments and public sector agencies and not-for-profit organizations. They look to KPMG for a consistent standard of service based on high order professional capabilities, industry insight and local knowledge.
KPMG member firms can be found in 152 countries. Collectively they employ more than 189,000 people across a range of disciplines.
Sustaining and enhancing the quality of this professional workforce is KPMG's primary objective. Wherever they operate they want their firms to be no less than the professional employers of choice.
They contribute to the effective functioning of international capital markets. They support reforms that strengthen the markets' credibility and their social responsibility. They believe that similar reform must extend to the professional realm.

Founded in 1975, Microsoft (Nasdaq "MSFT") is the worldwide leader in software, services, devices and solutions that help people and businesses realise their full potential.
"Our mission is to empower every person and every organization on the planet to achieve more."
Microsoft refers to Microsoft Corp. and its affiliates, including Microsoft Mobile Oy, a subsidiary of Microsoft. Microsoft Mobile Oy develops, manufactures and distributes Lumia and Asha and Nokia X mobile phones and other devices.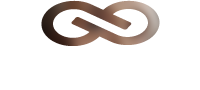 Programming Pool was founded in 2001 as a leading software development company providing top-class web-based applications for various service industries.
They offer tailor-made solutions for several specific market sectors such as:
– back offices for the pre-paid card business
– hospitality industry
– automotive industry
– public services sector
– technology services industry
– software services industry

AROBS Transilvania Software is an IT solution provider of ready to use systems and tailor-made software based on the latest technologies. With over 18 years of experience in software development, they address the IT needs of industries as diverse as travel, automotive, home automation, and pharmaceutical, with advanced and effective web, mobile, embedded, and cloud solutions, fully featured IT systems, and IT products.  
AROBS Transilvania Software has over 550 employees, working in their local and international offices in: Cluj-Napoca, Bucharest, Targu Mures, Iasi, Suceava, Budapest, Chisinau.
AROBS is Microsoft Gold Certified Partner, was present four years in a row in the Deloitte Central Europe Technology FAST 50, and has Java, Microsoft, and ISTQB certified professionals.
Their developers can help you throughout the product development life-cycle of your software, from design to programming and testing. Application programming and design for hotel booking, workforce management, eCommerce solutions, clinical trial management, location based services, home automation, or automated fare collection systems are only a few areas for which you can find highly qualified specialists and well-oiled processes at AROBS.

Meurs Romania is a privately-held software company, founded in 1999.
They specialize in developing medium and large software systems for: data visualization and analysis, decision support systems, talent and human resources management, business management.
Their visualization technology uses a novel approach, which combines data analysis with graph rendering, to create relevant and meaningful views from otherwise complex data, in any domain.
Meurs Romania provides the full range of software life-cycle services – from requirements analysis, project management, development and testing, to on-site deployment, training and support.
Agile learning software for growing companies.
Teamfluent helps you build a culture of learning and increase the productivity of your teams. You can use it to improve employee onboarding, ensure HR compliance, track learning progress, and give employees learning autonomy and flexibility.
The app stimulates and accelerates personal development and helps develop employees using modern learning tools such as social learning, micro learning and gamification.
Their mission is to become the single source of knowledge in organisations.
Thank you, everyone!