Codecamp Iasi will be back on October 27. Don't forget to register HERE. 
In the meantime, we want to thank our partners for being with us every step of the way.
Established in 1998 in Cluj-Napoca, Softvision is now a big and global outsourcing company that provides great software product development services to their clients. Softvision expanded throughout Romania in Baia Mare, Bucuresti, Iasi and Timişoara. The company develops over 300 projects for over 100 clients from Europe and USA, in the following fields: software development, testing and quality assurance, mobile apps, UI/UX Design, support services and others.
Softvision is renowned for its Top 500 Fortune, Silicon Valley and Wall Street clients: Microsoft, Toshiba, Alcatel, Sharp, Swisscom, Sprint and others. In 2016, Softvision merged with well-renowned US-based Company SPI (Software Paradigms International), thus becoming an International Company with offices also in Canada, Australia, Brazil and India.
With the merger, Softvision gained new clients from the retail segment: Macy's, Saks Fifth Avenue, Bloomingdale's, Neiman Marcus, Lord&Taylor, Estee Lauder, Michael Kors. Softvision encourages their employees to work hard, play hard and to continuously learn through the Softvision University Program.
This was developed to offer full support to every individual in the company to reach the highest professional development level in accordance with their potential. Softvision University comprises 11 communities: .Net, Android, iOS, Web, DB, QA, Java, C/C++, DevOps, PM and Artificial Intelligence.
For most of the Romanian, BRD is a day to day presence, spread all over the country. We are a Top Romanian Bank and one of the companies listed at BVB. We have also a long history. Descendent of the National Industrial Credit Society, created in 1923, BRD was initially the Investment Bank of the Romanian country before becoming, in 1990, an universal bank. In 1999, Societe Generale became the majority shareholder of the bank. The French bank, one of the biggest from the euro are, with 145.000 employees in 66 countries and over 31 mil.  Clients from all over the word, transferred in Romania know-how that allowed us to become shortly one of the leaders of the Romanian market.
We constantly are looking to innovate ourselves, while offering to a wide public programs and products tailored, from kids to students and businesses of different sizes, comfort and  security. We have 2.3 mil clients and 780 branches. Our activity covers three major business lines: retail and IMM, big corporations and investment banking. With over 7.500 employees we are one of the biggest banking employers.
BRD is an important economic actor in the local economy but also we are an active social player, involved in the community through projects and programs that cover social, cultural and sportive areas.
We are proud to support technology and innovation in our country and we engage our efforts in developing key actors (the new generation of IT specialists and tech entrepreneurs ) for a digital society. Our main projects are  BRD First Tech Challenge, the Robotics Labs and Innovation Labs but we constantly continue to search and support initiatives, such as Codecamp,  that contribute to support the Romanian creators of technology and innovation. Furthermore we have developed a special offer for the IT segment through which we hope to answer  the daily banking needs of this public.  Find out more details on www.brd.ro/code
NTT DATA Romania provides development assistance and expert advice for customers across various industries, IT service providers, system integrators and software companies. The services offered cover the entire software development and management lifecycle. Currently the company serves over 300 clients in multiple countries, including Romania, Germany, Austria, Switzerland, Netherlands, Norway, Finland and USA.
The added value provided by NTT DATA Romania lies within the specific know-how of various business lines. This includes a thorough understanding of the main challenges felt by clients and the current economic environment. These aspects have significantly contributed to the growth of the company over the past 17 years, along with consistently enhancing customer experience.
Continental is a top-tier automotive manufacturing company that specializes in tyres, interior electronics, chassis components, brake systems, powertrain, tachographs and numerous other factors related to the transportation and automotive industries. Continental is divided into five sections: Chassis & Safety, Interior, Powertrain, Tyres, and Contitech. One of the company's main areas of expertise is fuel consumption, attained via reduced-resistance tyres, more efficient fuel injection systems and hybrid propulsion systems.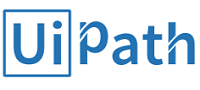 Two programming aficionados, Daniel Dines and Marius Tarca, both Romanian, started writing the history of UiPath more than 12 years ago founding DeskOver – a software outsourcing company. The firm was building automation libraries and sharing them with developers from all over the world and software development kits for other organizations such as IBM, Google and Microsoft to embed in their own products. Our code was and is still used on literally millions of machines around the world, part of different products.
In 2012, the team has realized the market fit with Robotic Process Automation (RPA) and started orienting resources towards building a platform for training and orchestrating software robots, and one year later they launched the first UiPath Desktop Automation product line based on Microsoft Workflow Designer – specifically targeting the RPA market. It was was the year the company initiated its first RPA journey with Sutherland and Dell to automate business processes. Already hundreds of processed were being automated using UiPath.
In 2015, DeskOver became UiPath, and concluded its first partnerships with several global BPO & Consulting Firms such as: Cognizant, Capgemini, Symphony, NIIT, Genfour, Virtual Operations, Symphony. Hundreds of processes began to be automated using the UiPath RPA tool. A stream of international recognitions followed suit – Aecus recognized UiPath as a Prominent Technological Innovator, Horses for Sources positioned UiPath in the Winner Circle of their RPA blueprint.
In April 2016, UiPath oversaw the launch of Front Office and Back Office Server suites, and also made available the Studio Community Edition reaching 10,000 active members in 6 months.
2017 was clearly the year of global expansion for UiPath. In April, the company raised a $30 million series-A funding led by Accel to assist with company expansion and product development, focusing on Artificial Intelligence capabilities. UiPath continued to grow – teams scaling up and new locations opening globally: Tokyo, Singapore, Australia, Paris. UiPath Academy was born allowing thousands of people worldwide train with the UiPath RPA platform solution. UiPath's footprint in the automation industry kept being acknowledged with several honouring titles – a global Leader and Star Performer in RPA (Everest Group), and – based on superior technology – as RPA industry leader (Forrester).
UiPath debuted its UiPath Forward event series in New York, which then continued to London and Bengaluru amassing more than 2000 customers, partners, analysts, thought leaders in the field of RPA to discuss its future and the impact on work and society.
At the beginning of this year, UiPath became a unicorn company! It raised $153 million Series B funding led by Accel, with Capital G (former Google Capital) and Kleiner Perkins Caufield & Byers as co-contributors. UiPath became the only RPA vendor to be named a Leader and Star Performer for two years in a row by the RPA PEAK Matrix survey conducted by Everest Group.
Half an year later, UiPath raises a new $225M funding Series C led by @CapitalG and @SequoiaCapital, becoming one of the fastest growing enterprise software companies in history.
UiPath is currently the enterprise RPA platform with the widest rate of adoption. More than 1800 enterprise customers and government agencies use it to rapidly deploy software robots.
UiPath's presence extends now to 16 countries throughout North America, Europe and Asia, and employs more than 1700 people.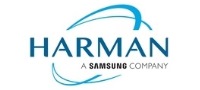 Were you aware that Harman designs, manufactures and markets a wide range of audio, lighting and infotainment solutions for the automotive, consumer and professional markets?
For example, did you know they engineer the infotainments systems for BMW (iDrive), Mercedes-Benz (COMMAND), Audi (MMI), Chrysler (Uconnect) and many more?
More than 25 million automobiles on the road today are equipped with Harman audio and infotainment systems.
But HARMAN stands for more than just great sound. We help create great lifestyle experiences for today's connected generation.
HARMAN's innovative and highly integrated infotainment technologies offer automakers the most complete solutions for advanced navigation, intuitive user interfaces, integrated audio, device connectivity, cyber security, and connected safety, just to name a few.
From Boston to Berlin to Bangalore, HARMAN is delivering a dynamic in-car experience for an increasingly connected world.
Oodrive, the trusted partner for sensitive data management.
Oodrive's highly secure Cloud Solutions help organizations turn trust into business performance. A European leader in sensitive data management, Oodrive provides Digital Workplace solutions for professionals to Share, Save and Sign their sensitive data, meeting the most demanding international security certifications. Today, the French group employs close to 400 staff and has offices in Europe (France, Germany, Belgium, Switzerland and Spain), Brazil and Asia. The Paris Research & Development center hosts 150 employees with a passion for innovation.
Oodrive's Cloud Solutions are used by more than one million users in 15,000 companies of all sizes and across all sectors, in more than 90 countries and in 14 languages. Customers include some of the largest global corporations such as BMW, L'Oréal, Danone, Nestlé, American Express and Universal. To meet their needs for sovereignty and security, and to comply with the local and regional legislation, Oodrive's customers can choose to store their data in Europe, South America, or Asia in Data Centers certified with ISO 27001:2013, RGS*** and Cloud Confidence labels.
CRF Health is the leading provider of patient-centered eSource and telemedicine technologies and service solutions for the life sciences industry. With experience in more than 800 clinical trials, over 100 languages and across 74 countries, CRF Health's TrialMax® platform consistently demonstrates the industry's highest data accuracy, patient and site compliance, and patient retention. Its recent acquisition of mHealth provider Entra Health, has allowed CRF Health to extend the connectivity of its existing technology to now include cloud-based remote patient monitoring, telehealth, data exchange and analytics.
CRF Health's eSource solutions improve trial engagement by making the patient the center piece of the healthcare and clinical trial process, and seamlessly integrating into sites to maximize protocol compliance. The integrated TrialMax platform includes eCOA solutions for collecting PROs (Patient Reported Outcomes), ObsROs (Observer Reported Outcomes), ClinROs (Clinician or Rater Reported Outcomes), and PerfOs (Performance Outcomes), and features TrialConsent™, an electronic solution for collecting informed consent in clinical trials.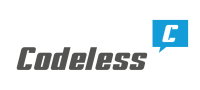 Codeless is a highly technical, client-focused organization that supports companies with their digitalization and complexities of doing business on a global scale. The Codeless team covers over 40 industry professionals. Its business model is to provide software-solutions that are user-friendly, efficient and according to the Mobile & Cloud first principle. Their solutions are defined by the latest technology, high level of user-friendliness and beautifully designed User Interfaces.
With over 3600 employees, Cegeka is one of the top ICT providers in Benelux. They develop, implement and manage IT applications and infrastructures for medium-sized and large organizations. They overcome challenges for clients in the healthcare, social security, retail, public, industry, logistics and financial sectors. Cegeka's current portfolio includes customers from all over the world, with a vast majority in the BeNeLux region, customers for which they provide 24/7/365 availability.
Customers make use of the services that Cegeka delivers, to implement and integrate IT infrastructures, managed services, outsourcing, user support, desktop management, the development and implementation of applications, technical support and consultancy. With their own data centers in Hasselt (BE), Leuven (BE) and Veenendaal (NL), Cegeka is ready for the future and for new business models, and so are its customers.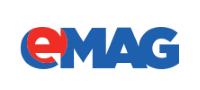 eMAG is a pioneer of the e-commerce market in Romania and they aim to become the biggest online shop in Central and Eastern Europe. With 4 offices in Romania, Bulgaria, Hungary and Poland, eMAG has a clear drive for an always improving customer experience. They bring value to their customers by saving them time and money, and they continuously invest in services based on technologies developed in Romania and Poland.
Veoneer is the world's largest pure-play company focused on Advanced Driving Assistance Systems (ADAS) and Automated Driving (AD). We are 7,900 people in 13 countries worldwide, working on making the world's fastest growing, cutting-edge technologies — like radar, night vision, electronic controls, and human-machine interface — ready for the demands of mass production and real world use.
E.ON is a privately-owned international energy company. Our 40,000 colleagues in 13 countries work daily towards the improvement of technical innovations and user-friendly customer solutions for the new energy world. We are the first large energy company to focus more heavily on the energy of the future through our three business areas of energy networks, renewable energies and customer solutions.
E.ON Software Development (ESD) is a recent E.ON group initiative. We are an Agile Delivery Facility that mainly focuses on insourcing strategic international and local developments and securing E.ON Group competitive business knowledge. We are now creating a high quality, world-class Romanian Team in Iaşi and a global software services E.ON hub in Bucharest.
ESD believes that IT is less about doing things in a particular way, and more about moving the business forward and giving it a stronger technological advantage. We are shaping the global energy future under one of the biggest brands in Europe on the energy market, E.ON, in sixteen countries.
We grow our culture in an Agile way, DevOps mindset being the backbone of our company. We built our foundation on a Design Thinking approach to meet our user's expectations.
E.ON Software Development offers:
an Agile working environment;
the chance to be part of a new team from inception, the beginning of a promising future
maybe one of the biggest professional rewards, the chance to see that your work is useful for millions of users;
a stable work environment, which will let you have your personal and fulfilling work rhythm;
flexible working environment and a fair amount of holidays, so to provide the right balance between your private and professional life;
the chance to pick what you want from a wide range of benefits. From gym to holidays, from food to local transportation pass. There are so many, that we don't have enough space here to write them.
Digital Science is a technology company working to make research more efficient. We invest in, nurture and support innovative businesses and technologies that make all parts of the research process more open and effective. Our portfolio includes admired brands including Altmetric, Dimensions, Figshare, ReadCube, Symplectic, IFI Claims, GRID, Overleaf, Labguru, BioRAFT, PeerWith, UberResearch, TetraScience and Transcriptic. We believe that together, we can help researchers make a difference. Visit www.digital-science.com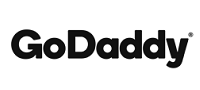 From April 2017, HEG and GoDaddy have joined forces to better serve small businesses and web experts around the world. More than 16 million customers depend on HEG and GoDaddy to help them build powerful online identities and turn their ideas into reality. Together, the companies will deliver even more value to customers and introduce innovative solutions to help their ventures succeed.
GoDaddy's mission is to give its customers the tools, insights and the people to transform their ideas and personal initiative into success. GoDaddy is the place people come to name their idea, build a professional website, attract customers and manage their work. GoDaddy will also now lead the World Hosting Days and NamesCon brands and conferences. GoDaddy will continue to operate both conferences independently and will invest in their continued growth.
Customers of HEG's brands, including 123 Reg, Heart Internet, Domain Factory, Host Europe, Paragon Group, Server4You, and Serverloft, can continue to contact customer support and access their services as they've always done.
The HEG brand will be replaced by the GoDaddy brand moving forward. HEG will continue to operate in its current locations.
For over 30 years ESET developed top of the industry software and security services. With solutions varying from endpoint and mobile dedicated security solutions to encryption and 2-factor authentication, the high-quality products of ESET offer consumers and companies the safe working environment they need to reach their true technological potential. The company is supported by research and development centers from all around the world and in 2017 ESET came to Iasi, Romania. More than 100 million users worldwide trust the ESET solutions, making it one of the most recommended security solutions in the world.
MiOS
is a powerful, flexible software engine developed to give a home owner, light commercial enterprise operator or small business owner the tools to save energy and increase security from anywhere in world. We are developing versatile and compelling market-ready solutions for Hardware Manufacturer, Service Provider, Utility/CO-OP, or Integrator that will help them serve their channel partners and delight their end users.
Recently,
eZLO
announced the
acquisition of MiOS
to accelerate time to market in Smart Home sector. We are now a global innovator of home automation, engineering world-class home automation technology and solutions. Building on our proven team of leaders in IoT and security software development, the company provides high quality, innovative software engineering that raises the bar in the home automation market.
MiOS and its Vera branded consumer line of products continue to operate under existing brands as part of the eZLO Innovation family, and eZLO will invest further in the products and platforms currently under development. Additionally, MiOS brings to eZLO an impressive sales channel with a global customer base ranging from innovative start-ups to Fortune 500 companies; we became
one big international team
, with eZLO's global headquarters in Clifton, New Jersey, and offices in the Philippines, Ukraine, Romania and Colombia.
Edurom is a national company that has been successfully providing in Romania, since 2002, human resources services, based on two powerful and well known global methodologies: BELBIN and Situational Leadership -The Original Model.
Moreover, EDUROM exclusively represents these methodologies in Romania. Thus, day by day, we are striving to: Build Leaders, Create and Develop PERFORMING Teams, and achieve significant Improvements of Productivity for our customers. Based on this, Edurom provides professional services in Training, Recruitment, AND Consultancy (Performance Management and Productivity Improvement).
Appsbroker is Google's largest partner in Europe, helping drive Google Cloud and Apps adoption at major enterprises across the globe and helping hundreds of thousands of people embrace SmarterWorking. Their SmarterWorking solutions leverage the power of Google Cloud to help modernize and streamline big business functions; helping teams collaborate and transform ways of working.
Appsbroker delivers digital transformation strategies that unlock real business value. Whether it's hidden in data, corporate knowledge, people, or processes; Appsbroker's SmarterWorking solutions, built on Google Cloud, are leading the way in business transformation.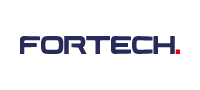 Fortech is a software services company established in 2003 and headquartered in Cluj-Napoca, Romania. Employing more than 600 software engineers and growing, Fortech is one of the largest IT service providers in the region, repeatedly included in Deloitte rankings of the fastest growing technology companies in Central and Eastern Europe.
What sets Fortech apart are its technical prowess and deep respect for all of its stakeholders. Their approach to software engineering combines strong technical know-how, Agile delivery methods and a blend of code quality practices and metrics refined over 13 years of experience.
Fortech enables its clients to gain competitive advantage with dedicated software teams, capacity to scale and strong software engineering expertise. More than 140 clients have chosen Fortech as their software engineering partner, among which T-Systems, Swisscom, Symantec, Pfizer and Renault.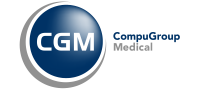 CompuGroup Medical is a leading global eHealth provider. Their software and communications solutions assist doctors, dentists, hospitals, pharmacists, associations, networks and other service providers with workflow, diagnosis and therapy. The platforms they provide facilitate the networking of all healthcare stakeholders. With a customer base of around 385,000 service providers worldwide, CompuGroup Medical covers:
        General practitioners and dentists
        Hospitals, clinics, rehabilitation centers and care facilities
        Pharmacies
        Health insurers
        Pharmaceutical companies
        Public bodies
CompuGroup Medical provides modern IT solutions which are in step with the latest developments in the field of medicine and which meet the needs of the healthcare sector. This enables users to store, exchange and access medical information when and where they need it, improving their performance and benefiting patients whilst savings costs. Their solutions work for people who care about health by providing them with relevant medical information and data anywhere and anytime they require it.

Since 1919 the name Preh has stood for technical innovation and the flexibility typical of mid-sized German companies. Our company, which started out as a component manufacturer for the radio industry, gradually developed into a pure automotive supplier. Today we are a leading global automotive supplier group with €1.176 million in sales and more than 6.600 employees in Germany, Poland, Portugal, the U.S.A., Mexico, Romania and China.
Preh's particular strengths include the high percentage of research and development done in-house and its extremely high degree of vertical integration. As a result, customer requirements can be implemented flexibly and quickly. And with the "Pre(h)mium Quality" that we are so proud of.
At the end of 2012, the Joyson group in Ningbo, China acquired 100% of the shares in Preh and integrated the company into the Liaoyuan Joyson Electronic Corp., which is listed on the Shanghai Stock Exchange. This step completed the systematic merger of the two companies so that they could push ahead on further developments in all areas. At Preh the people-oriented environment that is typical of small and mid-sized German "Mittelstand" companies is combined with the dynamism and creativity of a modern technology-based enterprise.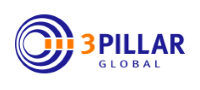 A product lifecycle management and development company that accelerates business growth. 3Pillar believes in engineering software products that have a true purpose. And they know that you need a partner that doesn't just plan, but one who can get it done.
What makes 3Pillar different is their mindset. The company didn't evolve out of IT consulting. They're a new breed of product development company, born from the world of engineering excellence and focused on value creation through software. 3Pillar knows what it takes to build successful digital experiences in an increasingly noisy world, providing solutions that are purpose-driven and results-oriented.
MIND is a leading provider of convergent real-time end-to-end billing and customer care product based solutions as well as unified communication call accounting and analytics solutions for organizations and large multinational corporates. Founded in 1995 with a vision to provide comprehensive yet flexible, ready for deployment solutions to any telecommunication service.
Today, with over 250 experienced engineers and professionals, MIND continues to provide product based solutions enabling even complex operators short time to market service launch. MIND delivers its applications in any business model (license, SaaS, managed service or complete outsourced service) to enable its customers to choose the best model that fits their needs.
ISSCO is the brand behind successful IT projects delivering in the West innovative technologies assimilated along 15 years of worldwide software development experience. ISSCO is widely known on the international market in Western Europe doubled by a prolific activity on the Romanian market, thus we are a perfect and healthy combination of OUTSOURCING and DEVELOPMENT OF OWN SERVICES AND PRODUCTS.
Outsourcing is a core component of their business, they work selectively for valuable customers on software development projects, building up specific teams that develop new solutions on explicit requests. In this approach, they use both latest technologies and current methodologies focusing on team involvement in architectural decisions. Their internal projects focus on their own products and solutions, which they develop and sell globally focusing on the needs of both small business and those of corporation solutions from scratch:
● Software development
● Mobile applications
● Hosting
● Quality assurance as a Service
● Cloud solutions;
ISSCO focuses daily on Company values, stimulates its team to work in a professional tempo to performance and valuable experience! The implementation of their successful projects would not have been possible without the involvement and sustained effort of a 45 developers team working in both Iasi and Bacau offices.
Now they are opening an office in Chisinau too and eager to welcome newcomers in their team!
They are also present in the social life of the community that they serve through active participation in social charity events.
Casa Auto is part of Tester Grup, one of the first entrepreneurial businesses in Iași and Moldova, a solid and dynamic group of companies with a history of nearly 25 years, operating in areas like car dealership, real estate, car sharing, manufacturing, insurance broker and HoReCa.
Casa Auto is the largest automotive complex in the region and the dealer with the highest number of brands represented in Romania. With 13 brands in its portfolio and the largest second-hand car park, Casa Auto is a benchmark in its field representing some of the most renowned auto brands in the world (Mercedes-Benz, Hyundai, Mitsubishi, Jaguar, Land Rover, Mazda, Honda, Dacia, Nissan, Citroen, Peugeot, Opel, Renault), constantly aiming to reinvent itself in order to exceed the expectations of their customers.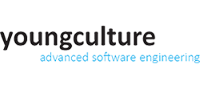 youngculture is the Romanian development center of NSM Engineering, a Swiss software company with more than 20 years of activity in the Swiss, German and Austrian markets.
With multicultural teams, three development centers and more than 250 employees, the company develops and manages extremely complex software solutions for discerning clients, software development departments of large corporations or software development companies activating especially in eCommerce, Finance and Aviation sectors.
With eCommerce as a strategic business unit, focusing on enterprise grade solutions, youngculture is the first software company in Iași that has opened a SAP Hybris Commerce competence center, having its own training program, growing SAP Hybris certified software engineers and working on platform development projects. Our SAP Hybris know-how allowed us to enter into strategic partnerships with well-known top companies, and, recently, with Pearson, the world's learning company, that's undergoing a complex digital transformation process, going from a publishing to a digital company.
Following the same approach towards acquiring specialized knowledge, youngculture is committed to build competences in working with other digital platforms, like Adobe Experience Manager .
Our software engineering teams' expertise is constantly growing – we support complete software development life-cycle, using Java (along with SAP Hybris and Adobe Experience Manager) and .NET top technologies, together with Business Analysis, Automated Testing, DevOps and technical governance competence, following Scrum as methodology.
Our approach is an expression of the values that we place on our work and ourselves: to create a culture of caring for both our people and our clients. We all contribute to the company's success in the best possible way when working together, converging our own specific strengths to build quality software solutions for our clients. Organized in small, carefully chosen and excellently skilled teams, we benefit from the flexibility offered by the flat hierarchy and the open communication to solve every problem faced and to do what we know best – software engineering.
OSF Global Services achieves its success by establishing meaningful, unwavering values that we apply to every aspect of our business. We focus on respect, flexibility, and commitment to our clients and our team.
We optimize your applications and transform your technology to propel your business, making it more profitable, productive and competitive. And we accomplish these goals through a combination of cutting edge skills, domain expertise and best practice methodologies. Our SLA-grade services portfolio includes Applications Development; Enterprise Application Integration; Multilanguage Product Support; Application Testing; Virtualization Services; Cloud and SaaS Integrations; Enterprise HR Cloud Solutions; Customer Support Outsourcing.
Even in today's challenging economy, OSF has grown at exponential speed. Since our founding in 2003, the company has doubled operations each year, resulting in continuous innovation and new services for our clients. More than 90% of our application development business is from repeat clients or their referrals, giving testament to our expertise and reliability.
NuRD Romania is a new division of research and development started from initial team of Comodo Romania office. It is a leading R&D/solutions provider building disruptive technologies and products to meet current and future needs. We foster our engineers and scientists in a unique environment where remarkable individuals can drive innovation in creative and unique ways. Nu Research and Development consists of two major R&D departments – NuRD Innovation Labs and NuRD Incubation Labs.
NuRD engineers are among the brightest minds in the industry. We are always looking for talented researchers, analysts and developers to help us build tomorrow's solutions, today. NuRD operates under a set of principles such as integrity, innovation, excellence, passion and collaboration, which are critical to the continued success of our company, our partners and our employees.
Our purpose is to create and apply advanced, emerging technologies to make the impossible, possible. Translating a great idea into a viable product is a daunting prospect, especially if you don't have the resources to plan, develop and market them.
NuRD are seasoned product-realization experts who can analyze target markets, determine key deliverables and create an end-to-end development map for any project.
Positioning Statement GAUS makes recruitment work without CVs. IT companies that need to employ Junior Developers can use GAUS to access intelligently pre-matched warm leads, that are ready to get hired. Unlike general recruitment tools, GAUS uses already available social data, aligns the expectations with an interactive chatbot and combines that with machine learning algorithms and recruitment know-how gathered from over 10.000 interviews to provide high accuracy matches. In this way, we transform the rigid selection process into a simple, effective and pleasant experience.
Regina Maria aims at building a health network that cares about what happens to the community, and to the people. The private health network is driven by the firm belief that the patient is priority; that caring for the needs of the patient is the only way to provide excellent services.
Regina Maria's vision is to live up to the expectations of the people with outstanding private medical services based on a strong system that believes in respecting and looking after its people.

Prime Kapital is an integrated real estate developer, investor and operator. We focus on Central and Eastern Europe, investing predominantly in retail assets, residential projects and other office and mixed-use opportunities across all other real estate segments.
Our team comprises more than 100 real estate professionals, combining a multi-disciplinary skill-base along the entire property value-creation chain, including: investment, acquisition, design, construction management, leasing, asset and property management, sales, marketing and mortgage finance.
With more than 30 successful commercial developments and re-developments delivered over the last 10 years, the team has an exceptional track-record.