Codecamp Timisoara will be back on October 06. Don't forget to register HERE. The complete agenda will be announced soon.
In the meantime, we want to thank our partners for being with us every step of the way.
Established in 1998 in Cluj-Napoca, Softvision is now a big and global outsourcing company that provides great software product development services to their clients. Softvision expanded throughout Romania in Baia Mare, Bucuresti, Iasi and Timişoara. The company develops over 300 projects for over 100 clients from Europe and USA, in the following fields: software development, testing and quality assurance, mobile apps, UI/UX Design, support services and others.
Softvision is renowned for its Top 500 Fortune, Silicon Valley and Wall Street clients: Microsoft, Toshiba, Alcatel, Sharp, Swisscom, Sprint and others. In 2016, Softvision merged with well-renowned US-based Company SPI (Software Paradigms International), thus becoming an International Company with offices also in Canada, Australia, Brazil and India.
With the merger, Softvision gained new clients from the retail segment: Macy's, Saks Fifth Avenue, Bloomingdale's, Neiman Marcus, Lord&Taylor, Estee Lauder, Michael Kors. Softvision encourages their employees to work hard, play hard and to continuously learn through the Softvision University Program.
This was developed to offer full support to every individual in the company to reach the highest professional development level in accordance with their potential. Softvision University comprises 11 communities: .Net, Android, iOS, Web, DB, QA, Java, C/C++, DevOps, PM and Artificial Intelligence.
For most of the Romanian, BRD is a day to day presence, spread all over the country. We are a Top Romanian Bank and one of the companies listed at BVB. We have also a long history. Descendent of the National Industrial Credit Society, created in 1923, BRD was initially the Investment Bank of the Romanian country before becoming, in 1990, an universal bank. In 1999, Societe Generale became the majority shareholder of the bank. The French bank, one of the biggest from the euro are, with 145.000 employees in 66 countries and over 31 mil.  Clients from all over the word, transferred in Romania know-how that allowed us to become shortly one of the leaders of the Romanian market.
We constantly are looking to innovate ourselves, while offering to a wide public programs and products tailored, from kids to students and businesses of different sizes, comfort and  security. We have 2.3 mil clients and 780 branches. Our activity covers three major business lines: retail and IMM, big corporations and investment banking. With over 7.500 employees we are one of the biggest banking employers.
BRD is an important economic actor in the local economy but also we are an active social player, involved in the community through projects and programs that cover social, cultural and sportive areas.
We are proud to support technology and innovation in our country and we engage our efforts in developing key actors (the new generation of IT specialists and tech entrepreneurs ) for a digital society. Our main projects are  BRD First Tech Challenge, the Robotics Labs and Innovation Labs but we constantly continue to search and support initiatives, such as Codecamp,  that contribute to support the Romanian creators of technology and innovation. Furthermore we have developed a special offer for the IT segment through which we hope to answer  the daily banking needs of this public.  Find out more details on www.brd.ro/code
NTT DATA Romania provides development assistance and expert advice for customers across various industries, IT service providers, system integrators and software companies. The services offered cover the entire software development and management lifecycle. Currently the company serves over 300 clients in multiple countries, including Romania, Germany, Austria, Switzerland, Netherlands, Norway, Finland and USA.
The added value provided by NTT DATA Romania lies within the specific know-how of various business lines. This includes a thorough understanding of the main challenges felt by clients and the current economic environment. These aspects have significantly contributed to the growth of the company over the past 17 years, along with consistently enhancing customer experience.
Continental is a top-tier automotive manufacturing company that specializes in tyres, interior electronics, chassis components, brake systems, powertrain, tachographs and numerous other factors related to the transportation and automotive industries. Continental is divided into five sections: Chassis & Safety, Interior, Powertrain, Tyres, and Contitech. One of the company's main areas of expertise is fuel consumption, attained via reduced-resistance tyres, more efficient fuel injection systems and hybrid propulsion systems.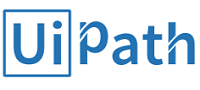 Two programming aficionados, Daniel Dines and Marius Tarca, both Romanian, started writing the history of UiPath more than 12 years ago founding DeskOver – a software outsourcing company. The firm was building automation libraries and sharing them with developers from all over the world and software development kits for other organizations such as IBM, Google and Microsoft to embed in their own products. Our code was and is still used on literally millions of machines around the world, part of different products.
In 2012, the team has realized the market fit with Robotic Process Automation (RPA) and started orienting resources towards building a platform for training and orchestrating software robots, and one year later they launched the first UiPath Desktop Automation product line based on Microsoft Workflow Designer – specifically targeting the RPA market. It was was the year the company initiated its first RPA journey with Sutherland and Dell to automate business processes. Already hundreds of processed were being automated using UiPath.
In 2015, DeskOver became UiPath, and concluded its first partnerships with several global BPO & Consulting Firms such as: Cognizant, Capgemini, Symphony, NIIT, Genfour, Virtual Operations, Symphony. Hundreds of processes began to be automated using the UiPath RPA tool. A stream of international recognitions followed suit – Aecus recognized UiPath as a Prominent Technological Innovator, Horses for Sources positioned UiPath in the Winner Circle of their RPA blueprint.
In April 2016, UiPath oversaw the launch of Front Office and Back Office Server suites, and also made available the Studio Community Edition reaching 10,000 active members in 6 months.
2017 was clearly the year of global expansion for UiPath. In April, the company raised a $30 million series-A funding led by Accel to assist with company expansion and product development, focusing on Artificial Intelligence capabilities. UiPath continued to grow – teams scaling up and new locations opening globally: Tokyo, Singapore, Australia, Paris. UiPath Academy was born allowing thousands of people worldwide train with the UiPath RPA platform solution. UiPath's footprint in the automation industry kept being acknowledged with several honouring titles – a global Leader and Star Performer in RPA (Everest Group), and – based on superior technology – as RPA industry leader (Forrester).
UiPath debuted its UiPath Forward event series in New York, which then continued to London and Bengaluru amassing more than 2000 customers, partners, analysts, thought leaders in the field of RPA to discuss its future and the impact on work and society.
At the beginning of this year, UiPath became a unicorn company! It raised $153 million Series B funding led by Accel, with Capital G (former Google Capital) and Kleiner Perkins Caufield & Byers as co-contributors. UiPath became the only RPA vendor to be named a Leader and Star Performer for two years in a row by the RPA PEAK Matrix survey conducted by Everest Group.
Half an year later, UiPath raises a new $225M funding Series C led by @CapitalG and @SequoiaCapital, becoming one of the fastest growing enterprise software companies in history.
UiPath is currently the enterprise RPA platform with the widest rate of adoption. More than 1800 enterprise customers and government agencies use it to rapidly deploy software robots.
UiPath's presence extends now to 16 countries throughout North America, Europe and Asia, and employs more than 1700 people.
Haufe Group offers integrated and comprehensive workplace solutions to successfully manage tax, commercial and legal challenges. Their solutions cover content, applications, professional training and qualifications, services as well as Online communities and portals.
Their target groups are small, medium and large companies, self-employed/freelancers, as well as tax and legal advisers, public services and NGOs.
They have consistently developed into a specialist for digital and web-based services. Headquartered in Freiburg, Germany, Haufe employs approximately 1,800 people around the world.
Amdaris is an award winning multinational software development company with offices in the UK, Moldova and Romania. As a Gold Microsoft Partner they combine deep technology expertise, solutions architecture capability, development and program management skills that deliver best-in class solutions that help enterprises scale to meet their software challenges. Amdaris delivers projects and programmes, working on products or platforms for clients ranging from tech start-ups, through to global multi-billion dollar businesses.
Their Abilities
They are able to provide end-to-end solutions, encompassing product design, project management, develop and build, through to automated testing, deployment, integration and ongoing support and lifecycle management.
Their Services
Agile extended teams
Solutions
Integrations
Complete software development function
Operational excellence, governance and quality underpin everything they do. As an ISO 9001 and ISO 27001 company, their enterprise clients see them as an trusted partner.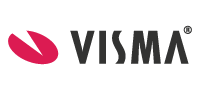 Endava is a privately-owned IT services company, with over 15 years of experience of working with some of the world's leading Finance, Insurance, Telecommunications, Media, Technology, and Retail companies. Through the Agile Transformation and Digital Evolution propositions, Endava is helping clients evolve and transform their businesses to meet the needs of today's and tomorrow's customers. Endava has over 3,500 employees located in offices in North America and Western Europe and delivery centres in Colombia, Macedonia, Moldova, Romania, Serbia and Bulgaria. Along with investing in long-term customer relationships, Endava recognised the importance of providing rewarding and challenging careers for people and, by doing so, has established itself as the employer of choice for the best and brightest engineers.
Veoneer is the world's largest pure-play company focused on Advanced Driving Assistance Systems (ADAS) and Automated Driving (AD). We are 7,900 people in 13 countries worldwide, working on making the world's fastest growing, cutting-edge technologies — like radar, night vision, electronic controls, and human-machine interface — ready for the demands of mass production and real world use.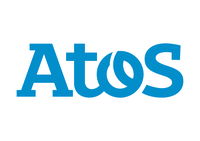 Atos SE (Societas Europaea) is a leader in digital services with pro forma annual revenue of circa € 13 billion and circa 100,000 employees in 73 countries.
Serving a global client base, the Group provides Consulting & Systems Integration services, Managed Services & BPO, Cloud operations, Big Data & Cyber-security solutions, as well as transactional services through Worldline, the European leader in the payments and transactional services industry.
With its deep technology expertise and industry knowledge, the Group works with clients across diferent business sectors: Defense, Financial Services, Health, Manufacturing, Media, Utilities, Public sector, Retail, Telecommunications, and Transportation.
Atos is focused on business technology that powers progress and helps organizations to create their firm of the future.
The Group is the Worldwide Information Technology Partner for the Olympic & Paralympic Games and is listed on the Euronext Paris market.
Atos operates under the brands Atos, Atos Consulting, Atos Worldgrid, Bull, Canopy, Unify and Worldline.
Lasting at a Glance:

What does Lasting do in projects, and for what kind of customer?
They create value throughout the development cycle for customers large and small across multiple tech sectors by enabling them to deliver software products, projects, and solutions on time and in the budget.
They Develop the graphics engines & tools which allow you to control your car and  view your world.
They Create medical systems that monitor and protect your families .
They Enable 100's of smart factories around the world to manage  their Materials Planning
They Realize the algorithms and analytics processing Big Data which underpin 1000's of FDA/FMA clinical trials.
They Build news apps which allow you to report 'Real news' in 'Real time' with data driven journalism.
They Transform statistics and analytics into insight on your KPI's  in cloud based AI decision systems.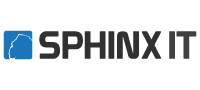 SPHINX IT, established 1995, focuses on business software solutions, being renowned in the regional competitive technology landscape for the company's reliability, consistency and adaptive capacities, as well as for its vast portfolio of business customers, ranging across multiple industries.
The company's main current partner is SAP, the leading-edge ERP provider, while the Software Solutions department develops personalized, enterprise grade, custom-tailored software solutions, as per customer requirements. SPHINX IT provides local solutions, as well as outsourcing/near-shoring services.
Our SAP activity includes consultancy, GAP analysis, SAP installation, SAP customization, SAP system testing, training material preparation and key-users training & testing, as well as support services.
Sphinx IT holds a vast experience in the following:
SAP ABAP Developments services:
–  Extensions or process-optimizations for logistics
– Custom-reports for logistics
– 3rd party integrations
SAP Mobile Applications development services:
We're experienced both in SAP Mobile Platform and SAP Cloud Platform, as we developed custom-applications in ABAP or JAVA, for several objectives:
– Shop-floor monitoring
– Warehouse optimization
– Delivery process monitoring
Our team has developed applications for several areas that ensure real-time production-data-collection, production confirmations, scrap monitoring, production reporting, order-status, shipping status, truck location, electronic delivery documents, feedback and sensors data collection and reporting, etc.
Migration projects and Upgrade Projects to SAP S/4 HANA or HANA DB
Edurom is a national company that has been successfully providing in Romania, since 2002, human resources services, based on two powerful and well known global methodologies: BELBIN and Situational Leadership -The Original Model.
Moreover, EDUROM exclusively represents these methodologies in Romania. Thus, day by day, we are striving to: Build Leaders, Create and Develop PERFORMING Teams, and achieve significant Improvements of Productivity for our customers. Based on this, Edurom provides professional services in Training, Recruitment, AND Consultancy (Performance Management and Productivity Improvement).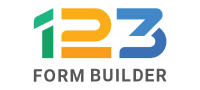 From Great Britain to the USA, we're helping people and businesses create any type of form the easiest way possible. We're a friendly international team constantly looking for ambitious and nice colleagues to continue the which story began in 2008.
123FormBuilder is a young company with a mature attitude and evolution. We're a team that has a great time while working, but never forgets about goals. The reason we're enjoying it so much is that we do love what we do.
plentymarkets is THE e-commerce ERP in Europe!
You can manage all of your online business processes with one software: plentymarkets. From setting up your items to processing orders, managing payments and fulfillment: all of the processes are efficiently linked together so that you can fulfill orders quickly and provide your customers with a high level of service. You will profit from our comprehensive support options and will always be ahead of the game with our updates and innovative ideas. plentymarkets makes e-commerce simple, convenient and efficient by providing you with a wide range of individual functions that all work together harmoniously under one roof.
Our young, talented and motivated team builds the foundation of our success. Using cutting edge technology we always set new challenges for ourselves and we are seeking new team members to help us write our success story.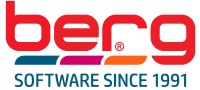 Established as a Romanian-German partnership, we are a software services company with a solid background in implementing complex projects for global clients since 1991. With good work ethic, exceptional skills and a lot of enthusiasm, our strong team of professionals work together to give the best possible result for our clients. berg COMPUTERS is one of the fastest growing IT companies in the region, specializing in technology consulting, software development and outsourcing, for both SMEs and large enterprises. The company's core areas of expertise include Digital Transformation, Custom Application Development, Business Intelligence & Advanced Analytics, Cloud, SAP, long-term technical support and maintenance. What makes berg COMPUTERS stand out in these fields is the combination of industry know-how, exceptional technical expertise and a visionary approach towards the future of enterprise IT and digitization.
At JetBrains, code is their passion. For over 15 years they have strived to make the strongest, most effective developer tools on earth. By automating routine checks and corrections, their tools speed up production, freeing developers to grow, discover and create.
Their line of software products include:
* IntelliJ IDEA (The most intelligent Java IDE)
* PhpStorm (Lightning-smart PHP IDE)
* WebStorm (The smartest JavaScript IDE)
* PyCharm (Python IDE for professional developers)
* RubyMine (The most intelligent Ruby IDE)
* AppCode (Smart IDE for iOS/OS X development)
* CLion (A smart cross-platform IDE for C and C++)
* DataGrip (Your Swiss Army knife for databases & SQL)
* PyCharm Edu (Professional tool to learn programming with Python)
* Rider (New Cross-platform .NET IDE based on the IntelliJ Platform and ReSharper)
* ReSharper (Visual Studio extension for .NET developers)
* ReSharper C++ (Visual Studio extension for .NET developers)
* dotTrace (.NET performance Profiler)
* dotMemory (.NET memory Profiler)
* dotCover (.NET unit test runner and code coverage tool)
* dotPeek (Free .NET decompiler and assembly browser)
* TeamCity (Powerful Continuous Integration out of the box)
* YouTrack (Issue tracker designed for development teams
* Upsource (Code review and repository browsing)
* Hub (JetBrains team tools, integrated)
* Kotlin (Statically typed programming language for the JVM, Android and the browser)
* MPS (DSL development environment)
Syneto is here to transform the way organisations of all sizes manage their IT infrastructures and helps them achieve their most important objectives: remove complexity, lower costs and increase agility for faster resource deployment.
Our highly usable data technologies enable customers to create hyper-converged as well as software-defined storage infrastructures. Powerful analytics capabilities help organisations make informed, effective data-driven decisions and deploy revenue-generating applications quickly, easily and with confidence.
Over the past 12 years, West University of Timişoara (UVT) has been focusing on providing students with unique learning experiences. Through changes in the national-educational politics, demographics, economic market demands, and national and regional demands, the University has managed to adapt and grow into one of the best in the country. UVT is committed to offering students the required education to help develop the local economy with bright, ingenious ideas worth taking into consideration.
UVT is made up of 11 faculties; each offering different types of programs that are meant to hone pioneering initiatives. The West University of Timişoara is involved in international collaborations and mobility programs like PHARE, Socrates, Leonardo da Vinci, and more. The University prides with being active, innovative, creative, and specialized in perfecting the next generation of researchers, professors, and specialists in areas like Economic Sciences, Law, Physics, History, Information Technology, and more.
Openville is a mixed use urban regeneration project developed by the Iulius Management Center company. Openville will become a landmark for the sustainable development of Timişoara, bringing together office, retail, park and entertainment functions.
Openville is a vibrant location, worthy of a European Capital of Culture, as well as the promoter of a broad variety of cultural, artistic and social events. The project was designed based on a new lifestyle concept, offering a unique business and shopping experience and a venue where you can enjoy life.
United Business Center Timișoara is part of the Openville urban complex, the second mixt "lifestyle center" in România.