Codecamp Timisoara will be back on April 21. Don't forget to register HERE. The complete agenda will be announced soon.
In the meantime, we want to thank our partners for being with us every step of the way.
Established in 1998 in Cluj-Napoca, Softvision is now a big and global outsourcing company that provides great software product development services to their clients. Softvision expanded throughout Romania in Baia Mare, Bucuresti, Iasi and Timişoara. The company develops over 300 projects for over 100 clients from Europe and USA, in the following fields: software development, testing and quality assurance, mobile apps, UI/UX Design, support services and others.
Softvision is renowned for its Top 500 Fortune, Silicon Valley and Wall Street clients: Microsoft, Toshiba, Alcatel, Sharp, Swisscom, Sprint and others. In 2016, Softvision merged with well-renowned US-based Company SPI (Software Paradigms International), thus becoming an International Company with offices also in Canada, Australia, Brazil and India.
With the merger, Softvision gained new clients from the retail segment: Macy's, Saks Fifth Avenue, Bloomingdale's, Neiman Marcus, Lord&Taylor, Estee Lauder, Michael Kors. Softvision encourages their employees to work hard, play hard and to continuously learn through the Softvision University Program.
This was developed to offer full support to every individual in the company to reach the highest professional development level in accordance with their potential. Softvision University comprises 11 communities: .Net, Android, iOS, Web, DB, QA, Java, C/C++, DevOps, PM and Artificial Intelligence.
For most of the Romanian, BRD is a day to day presence, spread all over the country. We are a Top Romanian Bank and one of the companies listed at BVB. We have also a long history. Descendent of the National Industrial Credit Society, created in 1923, BRD was initially the Investment Bank of the Romanian country before becoming, in 1990, an universal bank. In 1999, Societe Generale became the majority shareholder of the bank. The French bank, one of the biggest from the euro are, with 145.000 employees in 66 countries and over 31 mil.  Clients from all over the word, transferred in Romania know-how that allowed us to become shortly one of the leaders of the Romanian market.
We constantly are looking to innovate ourselves, while offering to a wide public programs and products tailored, from kids to students and businesses of different sizes, comfort and  security. We have 2.3 mil clients and 780 branches. Our activity covers three major business lines: retail and IMM, big corporations and investment banking. With over 7.500 employees we are one of the biggest banking employers.
BRD is an important economic actor in the local economy but also we are an active social player, involved in the community through projects and programs that cover social, cultural and sportive areas.
We are proud to support technology and innovation in our country and we engage our efforts in developing key actors (the new generation of IT specialists and tech entrepreneurs ) for a digital society. Our main projects are  BRD First Tech Challenge, the Robotics Labs and Innovation Labs but we constantly continue to search and support initiatives, such as Codecamp,  that contribute to support the Romanian creators of technology and innovation. Furthermore we have developed a special offer for the IT segment through which we hope to answer  the daily banking needs of this public.  Find out more details on www.brd.ro/code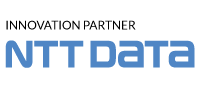 NTT DATA Romania provides development assistance and expert advice for customers across various industries, IT service providers, system integrators and software companies. The services offered cover the entire software development and management lifecycle. Currently the company serves over 300 clients in multiple countries, including Romania, Germany, Austria, Switzerland, Netherlands, Norway, Finland and USA.
The added value provided by NTT DATA Romania lies within the specific know-how of various business lines. This includes a thorough understanding of the main challenges felt by clients and the current economic environment. These aspects have significantly contributed to the growth of the company over the past 17 years, along with consistently enhancing customer experience.
Continental is a top-tier automotive manufacturing company that specializes in tyres, interior electronics, chassis components, brake systems, powertrain, tachographs and numerous other factors related to the transportation and automotive industries. Continental is divided into five sections: Chassis & Safety, Interior, Powertrain, Tyres, and Contitech. One of the company's main areas of expertise is fuel consumption, attained via reduced-resistance tyres, more efficient fuel injection systems and hybrid propulsion systems.
Haufe Group offers integrated and comprehensive workplace solutions to successfully manage tax, commercial and legal challenges. Their solutions cover content, applications, professional training and qualifications, services as well as Online communities and portals.
Their target groups are small, medium and large companies, self-employed/freelancers, as well as tax and legal advisers, public services and NGOs.
They have consistently developed into a specialist for digital and web-based services. Headquartered in Freiburg, Germany, Haufe employs approximately 1,800 people around the world.
Lasting at a Glance:

What does Lasting do in projects, and for what kind of customer?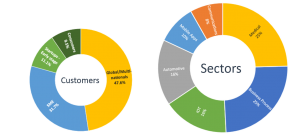 They create value throughout the development cycle for customers large and small across multiple tech sectors by enabling them to deliver software products, projects, and solutions on time and in the budget.
They Develop the graphics engines & tools which allow you to control your car and  view your world.
They Create medical systems that monitor and protect your families .
They Enable 100's of smart factories around the world to manage  their Materials Planning
They Realize the algorithms and analytics processing Big Data which underpin 1000's of FDA/FMA clinical trials.
They Build news apps which allow you to report 'Real news' in 'Real time' with data driven journalism.
They Transform statistics and analytics into insight on your KPI's  in cloud based AI decision systems.
ACI Worldwide, the Universal Payments (UP) company, powers electronic payments for more than 5,100 organizations around the world. More than 1,000 of the largest financial institutions and intermediaries as well as thousands of global merchants rely on ACI to execute $14 trillion each day in payments and securities. In addition, myriad organizations utilize their electronic bill presentment and payment services.
Through their comprehensive suite of software and cloud-based solutions, ACI delivers real-time, immediate payments capabilities and enable the industry's most complete omni-channel payments experience.
plentymarkets is THE e-commerce ERP in Europe!
You can manage all of your online business processes with one software: plentymarkets. From setting up your items to processing orders, managing payments and fulfillment: all of the processes are efficiently linked together so that you can fulfill orders quickly and provide your customers with a high level of service. You will profit from our comprehensive support options and will always be ahead of the game with our updates and innovative ideas. plentymarkets makes e-commerce simple, convenient and efficient by providing you with a wide range of individual functions that all work together harmoniously under one roof.
Our young, talented and motivated team builds the foundation of our success. Using cutting edge technology we always set new challenges for ourselves and we are seeking new team members to help us write our success story.
SmartValue: the tiger engine behind Newpharma, one of the leading European online pharmacies
SmartValue?
Our agency is the magical development team powering Newpharma, one of the largest European pharmacies
Newpharma?
Belgium's 1st online pharmacy and in Europe's Top 10 – Founded in 2008
Winner of many awards: Becommerce Awards (2009, 2013, 2015) and Safeshops Awards (2016 and 2017)
50% average yearly growth since 2008, with a turnover of 63M€ in 2017
Shipping to 12 European countries
Extended catalog with more than 35.000 products

Our values/guiding principles?
Flexibility: join a self-organizing development team
Collaboration: unity makes strength: seek for solutions through collaboration, among each other and with our Belgian colleagues
Diversity/variation: not only frontend web development; we do also provide the lightning fast technology powering the whole logistics (stock management, packing process, pharmacist validation etc)
Ready to take a look behind the scenes of a successful e-commerce company?
www.smartvalue.io
Nokia is a global technology leader at the heart of our connected world.
Powered by the research and innovation of Nokia Bell Labs, we serve communications service providers, governments, large enterprises and consumers, with the industry's most complete, end-to-end portfolio of products, services and licensing. From the enabling infrastructure for 5G and the Internet of Things, to emerging applications in virtual reality and digital health, we are shaping the future of technology to transform the human experience. A truly global company, we are 160 nationalities working in more than 100 countries.
Nokia Campus Timisoara is home to the biggest Research and Development in the telecommunications industry in Romania, as well as one of the biggest multiple technologies and multi-vendor networks operation centers. Furthermore, it is a center of excellence for the planning, optimizing, implementation and maintenance of multiple technologies networks, offering end-to-end services in Romania and globally, as well as apps, particularly operational maintenance systems, IoT and customer experience.
Innovative solutions that you can trust
Automotive safety electronics
Veoneer – the newest, yet one of the most experienced automotive safety electronics startups. With a unique combination of engineering hardware and software expertise, we can offer one of the broadest product portfolios in the industry.
Who we are
We are the automotive industry's newest, yet most experienced tech startup; born from the worldwide leader in automotive safety, Autoliv. Our ambition is to be a leading system supplier for advanced driver assistance systems (ADAS) and autonomous driving as well as a market leader in automotive safety electronics products.
What we do
We envision, design, and build state-of-the-art hardware, software, and electronic systems that make driving safer, and provide the key technologies that will drive the reliability, adoption, and success of self-driving mobility solutions.
Since 2004 Beenear have been offering services for IT&C field, for the European market, especially for the Italian one. Through a commercial agreement, since 2013 the company entered on the German market.
The company is based in Iasi – Romania and was born from an Italian business initiative (involving private individuals and public institutions) aimed at creating a center of excellence in the design and development of software in the JAVA technology environments and Microsoft. NET.
Due to their professional staff and its experience acquired in many years of activity on the European market, the company has the capacity to provide the following services:
software development,
helpdesk services for software applications and infrastructure,
telemarketing services for software products.
Ness Digital Engineering is an innovative custom software development firm Ness Digital Engineering provides digital transformation and custom software product engineering services to help organizations envision, build, and continually evolve their digital platforms to enter new markets, capture new revenue and gain operational efficiencies.
Their global team enables clients to compete and grow in today's digital economy by providing deep expertise in experience engineering, product and platform development, and data analytics. Ness's strength is the ability to provide a seamless blend of creative design and user experience engineering, combined with a rigorous, productized approach to digital platform development and data analytics.
Product engineering is central to the company's heritage. Using their Ness Connected framework, they help companies define and develop the right digital products and services faster to significantly accelerate time to market, improve customer engagement and reduce business risk. As a custom software development firm, Ness believes digital platform development and product engineering requires a fundamentally different approach than running traditional enterprise IT services or providing staff augmentation.
A product lifecycle management and development company that accelerates business growth. 3Pillar believes in engineering software products that have a true purpose. And they know that you need a partner that doesn't just plan, but one who can get it done.
What makes 3Pillar different is their mindset. The company didn't evolve out of IT consulting. They're a new breed of product development company, born from the world of engineering excellence and focused on value creation through software. 3Pillar knows what it takes to build successful digital experiences in an increasingly noisy world, providing solutions that are purpose-driven and results-oriented.
AMDARIS is a rapidly expanding multinational Software Development Company. With offices in the UK, Romania and Moldova, they combine deep technology expertise, solutions architecture capability, development and program management skills that deliver best-in class Solutions that help Enterprises scale and meet their software challenges. They are a Microsoft Gold Partner, meaning they are industry recognized as being "best-in-class", and are in the top 1% of the Microsoft Partner Ecosystem.
AMDARIS delivers projects and programmes, working on products or platforms for clients ranging from tech start-ups, through to global multi-billion dollar businesses.
Their Abilities
They are able to provide end-to-end solutions, encompassing product design, project management, develop & build, through to automated testing, deployment, integration and ongoing support and Lifecycle Management.
Their delivery models include:
Augmented Development Resource (Including Teams)
Complete Software Development function 
Agile, Waterfall or Hybrid
Blend of On-Site and Near-Shore
Operational excellence, governance and quality underpin everything they do. As an ISO9001 and ISO27001 company, their enterprise clients see them as a safe pair of hands.
Regina Maria aims at building a health network that cares about what happens to the community, and to the people. The private health network is driven by the firm belief that the patient is priority; that caring for the needs of the patient is the only way to provide excellent services.
Regina Maria's vision is to live up to the expectations of the people with outstanding private medical services based on a strong system that believes in respecting and looking after its people.
Established as a Romanian-German partnership, we are a software services company with a solid background in implementing complex projects for global clients since 1991. With good work ethic, exceptional skills and a lot of enthusiasm, our strong team of professionals work together to give the best possible result for our clients. berg COMPUTERS is one of the fastest growing IT companies in the region, specializing in technology consulting, software development and outsourcing, for both SMEs and large enterprises. The company's core areas of expertise include Digital Transformation, Custom Application Development, Business Intelligence & Advanced Analytics, Cloud, SAP, long-term technical support and maintenance. What makes berg COMPUTERS stand out in these fields is the combination of industry know-how, exceptional technical expertise and a visionary approach towards the future of enterprise IT and digitization.
At JetBrains, code is their passion. For over 15 years they have strived to make the strongest, most effective developer tools on earth. By automating routine checks and corrections, their tools speed up production, freeing developers to grow, discover and create.
Their line of software products include:
* IntelliJ IDEA (The most intelligent Java IDE)
* PhpStorm (Lightning-smart PHP IDE)
* WebStorm (The smartest JavaScript IDE)
* PyCharm (Python IDE for professional developers)
* RubyMine (The most intelligent Ruby IDE)
* AppCode (Smart IDE for iOS/OS X development)
* CLion (A smart cross-platform IDE for C and C++)
* DataGrip (Your Swiss Army knife for databases & SQL)
* PyCharm Edu (Professional tool to learn programming with Python)
* Rider (New Cross-platform .NET IDE based on the IntelliJ Platform and ReSharper)
* ReSharper (Visual Studio extension for .NET developers)
* ReSharper C++ (Visual Studio extension for .NET developers)
* dotTrace (.NET performance Profiler)
* dotMemory (.NET memory Profiler)
* dotCover (.NET unit test runner and code coverage tool)
* dotPeek (Free .NET decompiler and assembly browser)
* TeamCity (Powerful Continuous Integration out of the box)
* YouTrack (Issue tracker designed for development teams
* Upsource (Code review and repository browsing)
* Hub (JetBrains team tools, integrated)
* Kotlin (Statically typed programming language for the JVM, Android and the browser)
* MPS (DSL development environment)
KRAK3N is a consultancy company founded by Vlad Zelinschi. Its mission is to deliver outstanding business value to customers through technical advisory, codebase audits and on demand technical trainings focusing especially on Fullstack JavaScript.
KRAK3N prides itself with having delivered incredible work so far for satisfied customers. Its members display technical excellency, hold world renowned technical titles and have consistently led teams towards success for the past 6 years.
KRAK3N's founder, Vlad, is a well known speaker and co-organizer of CluJSers. He is actively involved in the development of several tech communities and acting as an advisor for a couple of well known romanian conferences such as Codecamp and JSHeroes. His teaching experience is vast, Vlad being responsible for mentoring over 200 people while working for companies such as Yonder, 3PillarGlobal or acting as a Fullstack JavaScript Instructor for Viking Code School.
Founded in 1975, Microsoft (Nasdaq "MSFT") is the worldwide leader in software, services, devices and solutions that help people and businesses realise their full potential. "Our mission is to empower every person and every organization on the planet to achieve more."
SourceLair is a website that lets people code inside a web browser.
SourceLair was founded in 2011 and aims at eliminating any friction from the whole software development workflow.
Over the past 12 years, West University of Timişoara (UVT) has been focusing on providing students with unique learning experiences. Through changes in the national-educational politics, demographics, economic market demands, and national and regional demands, the University has managed to adapt and grow into one of the best in the country. UVT is committed to offering students the required education to help develop the local economy with bright, ingenious ideas worth taking into consideration.
UVT is made up of 11 faculties; each offering different types of programs that are meant to hone pioneering initiatives. The West University of Timişoara is involved in international collaborations and mobility programs like PHARE, Socrates, Leonardo da Vinci, and more. The University prides with being active, innovative, creative, and specialized in perfecting the next generation of researchers, professors, and specialists in areas like Economic Sciences, Law, Physics, History, Information Technology, and more.
Openville is a mixed use urban regeneration project developed by the Iulius Management Center company. Openville will become a landmark for the sustainable development of Timişoara, bringing together office, retail, park and entertainment functions.
Openville is a vibrant location, worthy of a European Capital of Culture, as well as the promoter of a broad variety of cultural, artistic and social events. The project was designed based on a new lifestyle concept, offering a unique business and shopping experience and a venue where you can enjoy life.
United Business Center Timișoara is part of the Openville urban complex, the second mixt "lifestyle center" in România.