Codecamp Romania is coming to Chisinau! Stay tuned for further details on the complete agenda. In the meantime, we want to take the opportunity to introduce our loyal partners. They've helped us go borders with our mission to make Codecamp one of the most influential IT conferences in Romania.
Make sure to register for the FREE conference here. Join the Codecamp mission on the 25th November at Chisinau!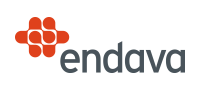 Endava is a privately-owned IT services company, with over 15 years of experience of working with some of the world's leading Finance, Insurance, Telecommunications, Media, Technology, and Retail companies. Through the Agile Transformation and Digital Evolution propositions, Endava is helping clients evolve and transform their businesses to meet the needs of today's and tomorrow's customers. Endava has over 3,500 employees located in offices in North America and Western Europe and delivery centres in Colombia, Macedonia, Moldova, Romania, Serbia and Bulgaria. Along with investing in long-term customer relationships, Endava recognised the importance of providing rewarding and challenging careers for people and, by doing so, has established itself as the employer of choice for the best and brightest engineers.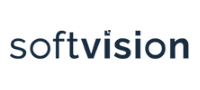 Established in 1998 in Cluj-Napoca, Softvision is now a big and global outsourcing company that provides great software product development services to their clients. Softvision expanded throughout Romania in Baia Mare, Bucuresti, Iasi and Timişoara. The company develops over 300 projects for over 100 clients from Europe and USA, in the following fields: software development, testing and quality assurance, mobile apps, UI/UX Design, support services and others.
Softvision is renowned for its Top 500 Fortune, Silicon Valley and Wall Street clients: Microsoft, Toshiba, Alcatel, Sharp, Swisscom, Sprint and others. In 2016, Softvision merged with well-renowned US-based Company SPI (Software Paradigms International), thus becoming an International Company with offices also in Canada, Australia, Brazil and India.
With the merger, Softvision gained new clients from the retail segment: Macy's, Saks Fifth Avenue, Bloomingdale's, Neiman Marcus, Lord&Taylor, Estee Lauder, Michael Kors. Softvision encourages their employees to work hard, play hard and to continuously learn through the Softvision University Program.
This was developed to offer full support to every individual in the company to reach the highest professional development level in accordance with their potential. Softvision University comprises 11 communities:.Net, Android, iOS, Web, DB, QA, Java, C/C++, DevOps, PM and Artificial Intelligence.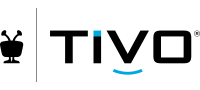 TiVo is the leader in the advanced television entertainment. Since its inception in 1999, TiVo has disrupted the television entertainment industry with innovative solutions that navigate the "content chaos" challenge of the market. At TiVo, they strive to give TV viewers the ultimate viewing experience. From the first DVR to the latest cloud-based, software-as-a-service solutions, TiVo's all-in-one approach to its products pushes the cutting edge of television entertainment technology both in and out of the home.
TiVo also caters to a diverse group of TV viewers through our long-standing partnerships with not only the top multi-system operators-both domestic and international-but also the leading over-the-top content providers. TiVo's revolutionary products have been awarded six Emmy Awards to date for game-changing contributions to the television entertainment industry. TiVo's global reach starts from its headquarters in San Jose, CA, extends to its nationwide offices in New York, NY, Boston, MA and Durham, NC, and travels overseas to TiVo's newest office in lasi, Romania.
KPMG operates as a global network of independent member firms offering audit, tax and advisory services; working closely with clients, helping them to mitigate risks and grasp opportunities. Member firms' clients include business corporations, governments and public sector agencies and not-for-profit organizations. They look to KPMG for a consistent standard of service based on high order professional capabilities, industry insight and local knowledge. KPMG member firms can be found in 152 countries. Collectively they employ more than 189,000 people across a range of disciplines.
Sustaining and enhancing the quality of this professional workforce is KPMG's primary objective. Wherever they operate they want their firms to be no less than the professional employers of choice. KPMG contributes to the effective functioning of international capital markets. They support reforms that strengthen the markets' credibility and their social responsibility. They believe that similar reform must extend to the professional realm.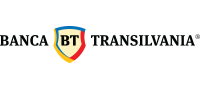 Banca Transilvania (BT) is the second best bank in Romania. Its mission is to support entrepreneurs in their journey to develop successful businesses. Innovative services and pioneering products set Banca Transilvania (BT) aside from its competitors. The bank's history began in 1994, in Cluj-Napoca, upon the initiative of Cluj's best business people to create a brand that supports the entrepreneurial spirit. The success of the bank is sustained by some of Europe's stronger stakeholders, like Banca Europeana pentru Reconstructie si Dezvoltare si IFC – Divizia de investitii a Bancii Mondiale.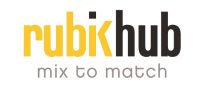 The HUB from Piatra Neamt is a consistent binder for the entrepreneurial ecosystem in the region. They dare to challenge those who are willing to join the community through initiative, transparency, courage and determination. Whether it's entrepreneurs in the making, professionals in the business area, companies eager to invest, starting or mature startups or simply connectors and facilitators, each one and all together are the essential part of the HUB's mission and contribute significantly to its story.
The HUB aims to increase the entrepreneurial environment and support it for a long term, but for that they need reliable players to join and act accordingly. In that sense, they are addressing companies that are open to an honest dialogue and focused on the real needs of entrepreneurial dynamics within the region, and such companies have already joined the HUB. They want to generate the energy and the creative spirit that excite and support people in their entrepreneurial challenges.
All these goals will be materialised through a series of programs, events and services that will serve the entire regional entrepreneurial community, activities that have already been tested and validated with the target group.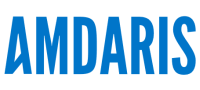 AMDARIS is a rapidly expanding multinational Software Development Company. With offices in the UK, Romania and Moldova, they combine deep technology expertise, solutions architecture capability, development and program management skills that deliver best-in class Solutions that help Enterprises scale and meet their software challenges. They are a Microsoft Gold Partner, meaning they are industry recognized as being "best-in-class", and are in the top 1% of the Microsoft Partner Ecosystem.
AMDARIS delivers projects and programmes, working on products or platforms for clients ranging from tech start-ups, through to global multi-billion dollar businesses.
Their Abilities
They are able to provide end-to-end solutions, encompassing product design, project management, develop & build, through to automated testing, deployment, integration and ongoing support and Lifecycle Management.
Their delivery models include:
Augmented Development Resource (Including Teams, Complete Software Development function Agile, Waterfall or Hybrid
Blend of On-Site and Near-Shore
Operational excellence, governance and quality underpin everything they do. As an ISO9001 and ISO27001 company, their enterprise clients see them as a safe pair of hands.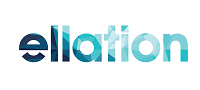 Ellation creates experiences for passionate communities to connect through the content they love. The company operates at the intersection of technology and media, and is redefining the next wave of media interaction and consumption. Ellation is a product, design, engineering, marketing and content company aimed at people looking to bring communities together, build sustainable business models for content creators, use technology to increase engagement, and access content globally.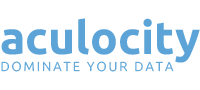 Aculocity was founded in 2006.  Based in the USA (Chicago), and branched out in South Africa (Cape Town) and Moldova (Chișinău), Aculocity serves a diversified portfolio of clients with their software development, data integration, and data management needs.
"Dominate Your Data" – Aculocity believes that data is at the core of any successful business solution. Consolidated and integrated data, easily accessed via application interfaces and displayed using graphic visualization and reports will give your company a competitive advantage.
With integrated and enriched data representing your business functions, products, operations and sales, Aculocity can help you gain advanced insights into your market, converting your data into an asset.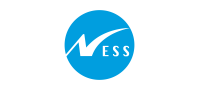 Ness Digital Engineering is an innovative custom software development firm Ness Digital Engineering provides digital transformation and custom software product engineering services to help organizations envision, build, and continually evolve their digital platforms to enter new markets, capture new revenue and gain operational efficiencies.
Their global team enables clients to compete and grow in today's digital economy by providing deep expertise in experience engineering, product and platform development, and data analytics. Ness's strength is the ability to provide a seamless blend of creative design and user experience engineering, combined with a rigorous, productized approach to digital platform development and data analytics.
Product engineering is central to the company's heritage. Using their Ness Connected framework, they help companies define and develop the right digital products and services faster to significantly accelerate time to market, improve customer engagement and reduce business risk. As a custom software development firm, Ness believes digital platform development and product engineering requires a fundamentally different approach than running traditional enterprise IT services or providing staff augmentation.

404 Not Found is a coworking space for IT businesses and IT people from Moldova. We want to empower local IT community of small companies and skilled individuals to be competitive globally. Members of our community are proud to be working with Fortune 500 customers from Europe and USA.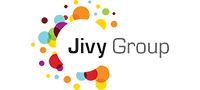 Jivy Group is a group of people and companies working together in the startup nation.
Jivy Group develops software products for a variety of startups in different industries such as gaming, social networks, trading industries, media complementary products, ad networks, online gambling and more.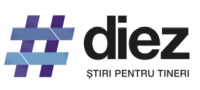 Diez Moldova is a news website that focuses on helping the local community learn and become better at everything that it does. Diez aims at compelling the people to become more active, open-minded, tolerant, responsible, independent, and productive. Their visitors don't just read the Diez news; they also learn about the world while doing so.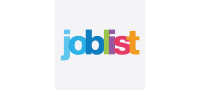 JobList is an online job service that welcomes visitors to quickly and qualitatively study the market and find open job vacancies that match their expertise. JobList is a convenient filtering system for job vacancies in different categories. It is also an excellent assistant not only for those who are looking for work, but also for companies looking for qualified personnel.
Beaglecat is a results-driven B2B digital marketing agency with the aim of helping companies generate leads and boost website traffic via top-tier content creation (whitepapers, ebooks), social media marketing, campaign management, SEO, AdWords and website optimisation.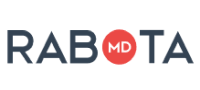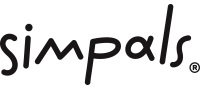 Launched in 2002, Travis is one of the most renowned tourism agencies in Romania. The company specializes on vacations, flight ticketing, hotel reservations, car rental, and event management. Three divisions make up the Travis brand: Travis Tourism, Travis Corporate & Events and Travis Rent a Car. With an initial goal to provide "professional travel services", the company has been investing a lot in technology, development and people in an attempt to grow the business and provide the best services to their customers.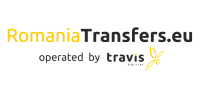 RomaniaTransfers.eu is operated by Travis Rent a Car, the car rental and transfers department of Nord Tour LTD. They've started their business in Iasi, in 2002, and extended their operations by selecting local reliable partners. Now, RomaniaTransfers.eu is able to provide transfer services also in Bucharest, Cluj, Sibiu, Brasov, Timisoara, Craiova, Bacau, Suceava and Chisinau/Kishinev (Moldova). The goal is to provide transfer services in all major airports and cities of Romania.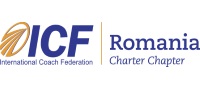 The International Coach Federation (ICF) seeks to advance the art, science and practice of professional coaching. In today's fast-paced world, growing numbers of businesses, organizations and individuals are turning to professional coaching to increase their effectiveness, build relationships and reach their goals.
ICF is the support network for these professional coaches. Whether it's Life Coaching, Executive Coaching, Leadership Coaching or any other skilled coaching, ICF leads the global community in advancing the profession. ICF helps serve the flourishing of humanity by using coaching's creative and thought-provoking process to maximize professional and personal potential.
Through a worldwide network of professional coaches, ICF builds, supports and preserves this growing field, providing connections near and far. ICF builds the profession's visibility with partnerships, global strategic alliances, public relations, marketing items, and tools such as the Coach Referral Service (CRS), a free service that can help potential clients locate ICF Members who hold an ICF Credential.
Don't miss out on the opportunity to attend an IT conference like no other! Join us on the 25th of November, at Codecamp Chisinau!