Only 2 days left to Codecamp Suceava on 24th of June! Have you booked your free seat? If not, you can do that here.
We dedicate this article to our loyal partners. THANK YOU for helping us make Codecamp go national!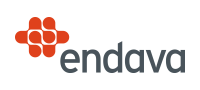 Endava is a privately-owned IT services company, with over 15 years of experience of working with some of the world's leading Finance, Insurance, Telecommunications, Media, Technology, and Retail companies. Through the Agile Transformation and Digital Evolution propositions, Endava is helping clients evolve and transform their businesses to meet the needs of today's and tomorrow's customers. Endava has over 3,500 employees located in offices in North America and Western Europe and delivery centers in Colombia, Macedonia, Moldova, Romania, Serbia and Bulgaria. Along with investing in long-term customer relationships, Endava recognized the importance of providing rewarding and challenging careers for people and, by doing so, has established itself as the employer of choice for the best and brightest engineers.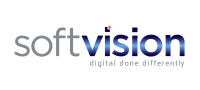 Established in 1998 in Cluj-Napoca, Softvision is now a big and global outsourcing company that provides great software product development services to their clients. Softvision expanded throughout Romania in Baia Mare, Bucuresti, Iasi and Timisoara. The company develops over 300 projects for over 100 clients from Europe and USA, in the following fields: software development, testing and quality assurance, mobile apps, UI/UX Design, support services and others.
Softvision is renowned for its Top 500 Fortune, Silicon Valley and Wall Street clients: Microsoft, Toshiba, Alcatel, Sharp, Swisscom, Sprint and others. In 2016, Softvision merged with well-renowned US-based Company SPI (Software Paradigms International), thus becoming an International Company with offices also in Canada, Australia, Brazil and India.
With the merger, Softvision gained new clients from the retail segment: Macy's, Saks Fifth Avenue, Bloomingdale's, Neiman Marcus, Lord&Taylor, Estee Lauder, Michael Kors. Softvision encourages their employees to work hard, play hard and to continuously learn through the Softvision University Program.
This was developed to offer full support to every individual in the company to reach the highest professional development level in accordance with their potential. Softvision University comprises 11 communities: .Net, Android, iOS, Web, DB, QA, Java, C/C++, DevOps, PM and Artificial Intelligence.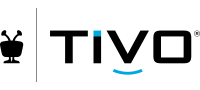 TiVo is the leader in the advanced television entertainment. Since its inception in 1999, TiVo has disrupted the television entertainment industry with innovative solutions that navigate the "content chaos" challenge of the market. At TiVo, they strive to give TV viewers the ultimate viewing experience. From the first DVR to the latest cloud-based, software-as-a-service solutions, TiVo's all-in-one approach to its products pushes the cutting edge of television entertainment technology both in and out of the home.
TiVo also caters to a diverse group of TV viewers through our long-standing partnerships with not only the top multi-system operators-both domestic and international-but also the leading over-the-top content providers. TiVo's revolutionary products have been awarded six Emmy Awards to date for game-changing contributions to the television entertainment industry. TiVo's global reach starts from its headquarters in San Jose, CA, extends to its nationwide offices in New York, NY, Boston, MA and Durham, NC, and travels overseas to TiVo's newest office in lasi, Romania.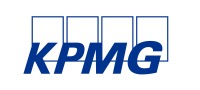 KPMG operates as a global network of independent member firms offering audit, tax and advisory services; working closely with clients, helping them to mitigate risks and grasp opportunities. Member firms' clients include business corporations, governments and public sector agencies and not-for-profit organizations. They look to KPMG for a consistent standard of service based on high order professional capabilities, industry insight and local knowledge. KPMG member firms can be found in 152 countries. Collectively they employ more than 189,000 people across a range of disciplines.
Sustaining and enhancing the quality of this professional workforce is KPMG's primary objective. Wherever they operate they want their firms to be no less than the professional employers of choice. KPMG contributes to the effective functioning of international capital markets. They support reforms that strengthen the markets' credibility and their social responsibility. They believe that similar reform must extend to the professional realm.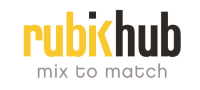 The HUB from Piatra Neamt is a consistent binder for the entrepreneurial ecosystem in the region. They dare to challenge those who are willing to join the community through initiative, transparency, courage and determination. Whether it's entrepreneurs in the making, professionals in the business area, companies eager to invest, starting or mature startups or simply connectors and facilitators, each one and all together are the essential part of the HUB's mission and contribute significantly to its story.
The HUB aims to increase the entrepreneurial environment and support it for a long term, but for that they need reliable players to join and act accordingly. In that sense, they are addressing companies that are open to an honest dialogue and focused on the real needs of entrepreneurial dynamics within the region, and such companies have already joined the HUB. They want to generate the energy and the creative spirit that excite and support people in their entrepreneurial challenges.
All these goals will be materialized through a series of programs, events and services that will serve the entire regional entrepreneurial community, activities that have already been tested and validated with the target group.
ASSIST Software Romania specializes in outsourcing software development projects. Based in Eastern Europe, we are operating in a challenging economy that creates a fertile environment for Information Technology and business outsourcing. Our team has a solid and proven track record, delivering high quality and timely services.
Founded in 1992, ASSIST Software is present on the international market as a supplier of innovative solutions, adding business value through technology implementation at a professional level. Focusing our activities toward developing complex software products, ASSIST Software provides consistent results in emerging fields such as mobile and web-based custom business applications, e-commerce, e-payment, e-security, e-health and enterprise & resource planning, entertainment and gaming industry.
We are focused on developing powerful and cutting edge applications, that allow us to offer solutions which provide real business benefits. We deliver products and services with quantifiable ROI built around customer's goals and strategic vision.
Our team continuously fulfils our partners' demands by constantly updating our knowledge, conquering new areas of expertise, increasing the quality of our consultancy and support services. We build long lasting relationships with our business partners, easily adapting to each one of their requirements.
Our Microsoft Certified Partner status is recognition for our performances and competences. These competences are greatly supported by the software development team. The partnership with IBM, Intel, CISCO and HP are testament to our ability to design and deliver quality hardware and software solutions optimized for any platform.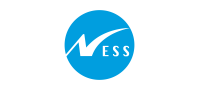 Ness Digital Engineering is an innovative custom software development firm Ness Digital Engineering provides digital transformation and custom software product engineering services to help organizations envision, build, and continually evolve their digital platforms to enter new markets, capture new revenue and gain operational efficiencies.
Their global team enables clients to compete and grow in today's digital economy by providing deep expertise in experience engineering, product and platform development, and data analytics. Ness's strength is the ability to provide a seamless blend of creative design and user experience engineering, combined with a rigorous, productized approach to digital platform development and data analytics.
Product engineering is central to the company's heritage. Using their Ness Connected framework, they help companies define and develop the right digital products and services faster to significantly accelerate time to market, improve customer engagement and reduce business risk. As a custom software development firm, Ness believes digital platform development and product engineering requires a fundamentally different approach than running traditional enterprise IT services or providing staff augmentation.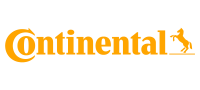 Continental is a top-tier automotive manufacturing company that specializes in tyres, interior electronics, chassis components, brake systems, powertrain, tachographs and numerous other factors related to the transportation and automotive industries. Continental is divided into five sections: Chassis & Safety, Interior, Powertrain, Tyres, and Contitech. One of the company's main areas of expertise is fuel consumption, attained via reduced-resistance tyres, more efficient fuel injection systems and hybrid propulsion systems.
OSF Global Services achieves its success by establishing meaningful, unwavering values that we apply to every aspect of our business. We focus on respect, flexibility and commitment to our clients and our team.
We optimize your applications and transform your technology to propel your business, making it more profitable, productive and competitive. And we accomplish these goals through a combination of cutting edge skills, domain expertise and best practice methodologies. Our SLA-grade services portfolio includes: Applications Development; Enterprise Application Integration; Multilanguage Product Support; Application Testing; Virtualization Services; Cloud and SaaS Integrations; Enterprise HR Cloud Solutions; Customer Support Outsourcing.
Even in today's challenging economy, OSF has grown at exponential speed. Since our founding in 2003, the company has doubled operations each year, resulting in continuous innovation and new services for our clients. More than 90% of our application development business is from repeat clients or their referrals, giving testament to our expertise and reliability.
Join us on 24th of June at Codecamp Suceava!